Elevate Your Outdoor Space: Designing a Stunning Landscape with XPA Exterior Flush Panels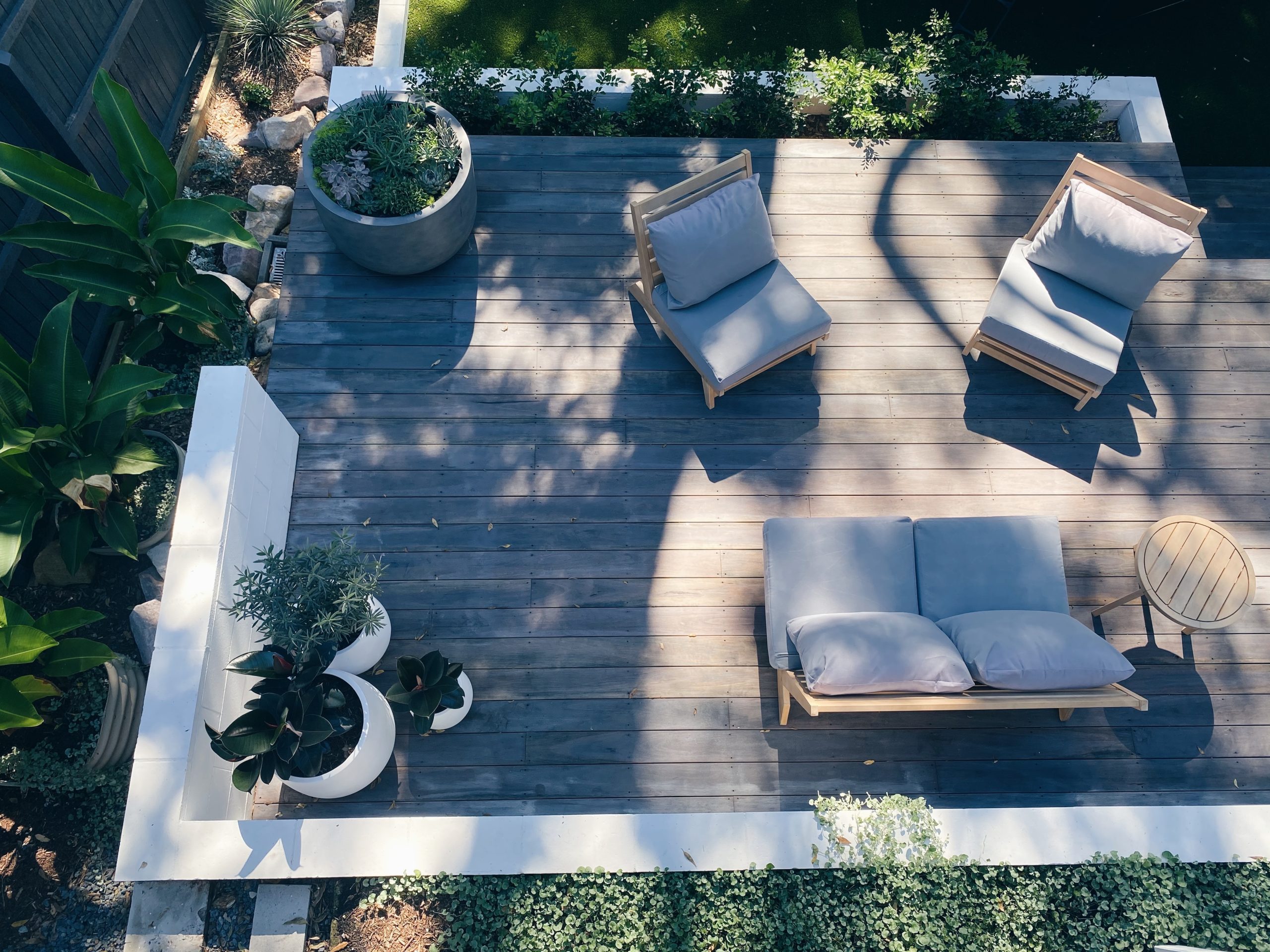 Outdoor spaces have gained significant importance, especially in today's fast-paced world. They are now more than just regular backyards and gardens.
Outdoor space design and utilization are crucial in enhancing our overall quality of life. One significant element in creating stunning outdoor areas is using XPA exterior flush panels. These access doors not only add aesthetic appeal but also offer practical advantages.
In this article, we'll talk about the significance of outdoor spaces, delve into what XPA exterior flush panels are, and discuss their numerous benefits.
We'll also highlight their role in providing peace of mind by safeguarding access to outdoor electrical components, like lights and gas meters.
Lastly, we'll discuss how landscaping is pivotal in crafting welcoming environments within these outdoor spaces.
Understanding the Importance of Outdoor Spaces in Modern Living
Modern living gives a greater emphasis on outdoor spaces for several reasons:
Wellness and Relaxation: Outdoor spaces give you a place when you need a timeout from your busy life. They serve as a refuge from daily stressors and allow you to unwind and connect with nature.
Entertainment and Socialization: They offer the perfect backdrop for gatherings, parties, and other activities, promoting social bonds and fostering community spirit.
Remote Work and Learning: The COVID-19 pandemic showed us the need for functional outdoor spaces where people can work, study, and stay connected within a safe and open environment.
Overview of XPA Exterior Flush Panels
The XPA exterior flush access panel is a versatile building material that can boost an outdoor space's aesthetics and functionality.
It is a specialized access panel that blends well into the exterior environment. Made from heavy-duty aluminum with a powder-coated finish, it withstands various environmental conditions. This makes it ideal for outdoor applications.
This access door offers the following key advantages:
Durability: Because it is made from high-quality materials, an XPA exterior flush panel can withstand harsh weather conditions and daily wear and tear.
Customizability: These panels come in various sizes, colors, and finishes—allowing you to match any outdoor aesthetic.
Ease of Installation: These panels are designed for easy installation, whether for fencing, privacy screens, or decorative elements.
Low Maintenance: XPA exterior flush panels require minimal upkeep, saving you time and effort in the long run.
Aesthetic Appeal: The sleek and modern design of XPA exterior flush access doors complements various architectural styles, enhancing the overall aesthetic of your outdoor space.
Security: Lastly, XPA exterior panels provide secure access to outdoor electrical components, water valves, gas meters, and similar system controls. Installing these doors gives you peace of mind by safeguarding them against unauthorized access or tampering.
Protecting Access to Outdoor Electrical Components
One crucial application of an XPA exterior flush access door is its ability to protect access to outdoor utility components, such as outdoor lights and shut-off valves. This is particularly important for safety and functionality.
These panels protect these components from the elements by providing a secure barrier—preventing damage and prolonging their lifespan.
Securely covering access points to outdoor electrical and utility components prevents unwanted tampering, accidents, and damage.
Installing XPA exterior flush panels gives you peace of mind, knowing that your outdoor utility installations remain safeguarded from environmental factors, vandalism, or potential hazards.
Additionally, the discreet design ensures the panels blend seamlessly with the surrounding landscape, maintaining the aesthetic harmony of the outdoor environment.
The Role of Landscaping in Creating a Welcoming Environment
Landscaping is the key to transforming outdoor spaces into welcoming environments, whether for a residential unit or a commercial building. Here are some ways landscaping can enhance your outdoor living area:
Softening Harsh Lines: Landscaping can soften the architectural lines of buildings and structures, creating a harmonious blend of nature and modern design.
Creating Focal Points: Well-placed plants, trees, or water features can draw attention to specific areas, creating balance and visual interest.
Privacy and Screening: Landscaping can work in tandem with flush panels to provide privacy and enhance the overall beauty of the outdoor space.
Sustainability: Sustainable landscaping practices, such as native plant selection and efficient irrigation systems, contribute to environmental preservation and a greener, healthier outdoor space.
Wrapping It Up 
Outdoor spaces have become integral to modern living, offering relaxation, socialization, and productivity opportunities. XPA exterior flush access panels are versatile in designing these spaces— offering durability, customizability, and security. Paired with a well-planned landscape, these panels provide a harmonious and welcoming environment that invites you to make the most of your outdoor areas.
Sponsored Post

The Importance of BA-EDI Exterior Access Door for Sprinklers and Landscape Lights
In landscaping, two things are certain: we want our outdoor spaces to look beautiful, and we want them to be safe.
Automatic sprinkler systems and landscape lighting play crucial roles in achieving these goals. But there's something behind the scenes that often goes unnoticed: access doors. These unassuming panels safeguard our sprinkler systems and lighting from the harsh elements.
In this article, we'll discuss the vital role of access doors and why they're a must for professionals in the landscaping and outdoor electrical industry.
Understanding Access Doors
Access doors act as protective shields for your outdoor systems, like sprinkler controls, landscape lighting transformers, and outdoor electrical outlets. They provide easy access to these components while keeping out unwanted visitors like moisture, dust, and other external factors.
Safeguarding Automatic Sprinkler Systems
One of the main functions of an exterior access door in gardening and landscaping is protecting automatic sprinkler systems.
The following are the different ways these unassuming panels keep sprinkler systems safe:
Keeping Moisture at Bay

One of the biggest enemies of sprinkler systems is moisture. Over time, water can seep into the pipes and components, causing corrosion and reducing efficiency. Access doors offer a protective barrier, ensuring that rain, snow, or sprinkler overspray doesn't find its way into critical parts of the system.
Easing Maintenance

Regular maintenance is essential for sprinkler systems. Access doors make it easy for professionals to inspect and service systems without digging up the entire setup. This saves time and helps catch potential issues before they become major problems.
Preventing Contamination

Dust, debris, and critters can wreak havoc on sprinkler systems. Access doors act as a barrier, preventing these unwanted elements from getting inside and causing blockages or damage. This helps maintain the system's efficiency and lifespan.
Protecting Landscape Lighting Systems
The other thing access doors are good for when it comes to landscaping is protecting your garden lighting.
The following are simple ways that exterior access doors safeguard garden lights:
Moisture Resistance

Outdoor lighting systems are typically exposed to the elements 24/7. Access doors ensure rain and moisture don't go near vital electrical connections. This extra layer of protection prevents shorts and electrical hazards from happening. This means safer outdoor spaces for everyone.

Durability in Dusty Environments

Dust and dirt can build up on electrical components over time. This accumulation of dirt affects their performance and lifespan. Access doors create a barrier that keeps these particles out, ensuring that your lighting system stays functional for years to come.

Enhanced Accessibility

Access doors make installing, replacing, or repairing lighting systems easier. Professionals can access wiring and connections without digging up the landscape, minimizing disruption and cost.

The BA-EDI Exterior Access Door: Features and Benefits
Choosing the right access door for your outdoor sprinkler and lighting systems requires a reliable and functional solution.
The BA-EDI exterior access door is a product that professionals in the landscaping and outdoor electrical industry can count on.
Let's take a look at some of its key features and benefits:
Robust Construction

The BA-EDI exterior access door can withstand the toughest outdoor conditions. Constructed from zinc-coated galvannealed steel, it offers excellent durability—ensuring your access point remains intact and secure, even in extreme weather.

Weather Resistance

This access door keeps moisture, dust, and other environmental elements away from sprinklers and electrical systems. It has a high-quality neoprene gasket that keeps it as airtight as possible. It protects your sprinkler and lighting system components from water and debris, maintaining their functionality and longevity.

Easy Installation

Professionals in the landscaping and outdoor electrical industry will appreciate how easy and simple it is to install the BA-EDI. It comes with pre-drilled holes and mounting tabs, making the setup process on walls and ceilings straightforward and hassle-free.

Secure Latching Mechanism

One of the key features access doors provide is security. The BA-EDI features a secure, tamper-proof internal release latching mechanism. This gives you peace of mind that your outdoor systems are protected from unauthorized access.

Aesthetic Appeal

While functionality is crucial, aesthetics matter, too. The BA-EDI's clean and streamlined design blends seamlessly with any outdoor landscape, ensuring that it doesn't detract from your project's overall look.

Variety of Sizes

The BA-EDI comes in different sizes to accommodate distinct requirements. Whether you're working on a small residential project or a large commercial installation, you can find the right size to fit your needs.

Customization Options

If you have specific requirements or need a unique solution, the makers of the BA-EDI offer customization options. This flexibility ensures you get the right access door to protect your outdoor systems effectively.

Wrapping It Up
Access doors may not be glamorous, but they're undeniably crucial for protecting automatic sprinkler systems and landscape lighting. They shield these systems from moisture, dust, and other external threats, ensuring their longevity and functionality.
For professionals in the landscaping and outdoor electrical industry, recognizing the importance of access doors is a key step toward creating beautiful, safe, and durable outdoor spaces.
Sponsored post