Harnessing Solar Energy for Greenhouse Operations – Light Makes Heat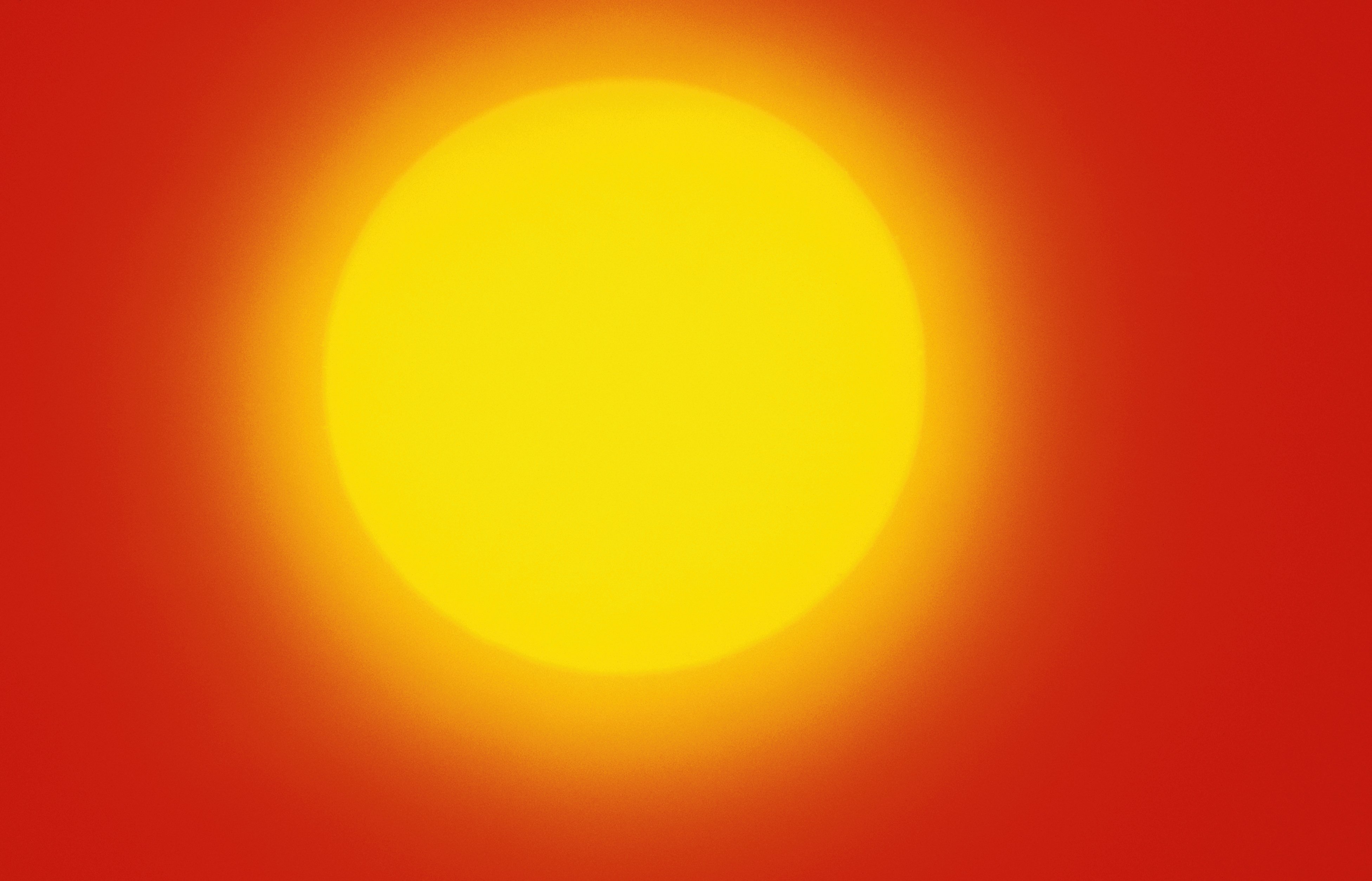 Solar energy is at the core of any greenhouse operation. Without it, we simply have an indoor place to grow plants with a see-through cover. Many refer to a greenhouse as a "solar greenhouse" to help remind us of the importance of solar energy. This article kicks off a five-part series to help us explore the "solar" aspects of our greenhouses so we have a better understanding of what it is, how it works, and how we might make best use of it. If we better understand the phenomenon and some of the basic concepts involved, we'll be more capable of harnessing this source of power to our benefit.
To start with, let's take a broad foot view of a greenhouse and the various elements that we need to address in order to better understand what we're dealing with. Then, we can examine each of the areas in more detail in subsequent editions to this series.
Solar Heating is Magic
In a way, the idea of a "solar greenhouse" is a bit of magic, we're helping convert light into heat. We're doing this with a kind of energy trap – we let the light inside to largely warm up surface areas, then we trap the heat from these surface areas within the greenhouse so we can put it to good use. The same covering that helps emit light is also what traps in the heat.
It's easy to understand that bright summer sunshine can generate a lot of heat inside our greenhouse. We're all well aware that in the summer it's difficult to stay inside a vehicle with the windows rolled up, especially when exposed to the sun. Our uncomfortable experience is a lesson in the phenomenon of converting light into heat.
Where this phenomenon becomes much clearer to us is in the winter, on an overcast day with the cold wind blowing, and we recognize that our greenhouse temperatures are pleasantly warm, even in the absence of higher outdoor temperatures and no direct sunlight. That's when it sinks in that light is a type of energy, and where there is light, there is heat to be extracted if we know how to do it well.
Once we understand how best to capture and retain thermal energy from sunshine, we can establish various mechanisms in and around our greenhouse so we're using little or no added heat to support our plant growing operations all year long. It will also be a key to knowing how best to reduce excessive solar gain that can ruin our greenhouse film and kill plants inside. Sunshine is free to us all, and abundant to many, so let's understand how to make the best use of it by exploring the following basic elements.
Elements to Understand
Passive Solar Heating
This is the topic for the next article in the series and it's perhaps the oldest and simplest method of using the sun's energy to keep us warm. It's quite reliable as it involves no moving parts and works all by itself, even if we're not there to help cheer it on. Most of us rely on passive solar gain first and foremost, so it's a good place to start when it comes to the details of how we can use solar energy in support of our greenhouse operations.
Active Solar Heating
This is a less common approach, but one that can be very effective. In the second article in the series, we'll explore how we might actively influence how the sun provides us with energy in the form of heat. Instead of just letting nature take its course, an active solar heating system often employs motive force, special heat capture technology, and some form of automation to accumulate greater levels of solar energy for our use in growing plants.
Thermal Mass
A key to all things associated with this solar energy discussion. The concept of thermal mass will be addressed in the third article in the series. Think of thermal mass as a battery for the heat that we extract from sunshine – something that gets charged up so it can discharge itself to help extend the amount of time we enjoy the sun's energy, even when the sun has long since set. To tackle this topic, we'll need to understand something about emissivity and density. There's a bit of science involved with this topic, but nothing too challenging, especially when we have so many examples to point to in our daily lives.
Insulation
This is another key to success when trying to regulate solar energy, especially that which is constantly trying to escape our capture within the greenhouse. In this final part of the series, we'll discuss how to use "dead air" in various forms to retain solar energy within the greenhouse by slowing down its natural tendency to move from a higher state to a lower one. As an acquaintance of mine is fond of saying, "It's not the heat you use, but the heat you lose."
So, starting with the November-December issue, let's dive into this topic by shedding light on passive solar heating techniques. As we discuss each element, we'll build on the information previously provided so we can more fully appreciate the relationship between each of the elements. This should allow us to better put it all together in support of our interests in harnessing the sun's energy, our free source of light and heat.
Clair Schwan is a vegetable gardener who uses both passive and active greenhouse solar heating systems in his homemade greenhouses. His systems are complemented by thermal mass and insulation to increase their effectiveness and that allows him to garden year round.
Read More Articles
Active Solar Heating for Greenhouse Operations
Passive Solar Heating for Greenhouse Operations
Harnessing Solar Energy for Greenhouse Operations – Thermal Mass
Solar Greenhouse Operations – Insulation
Potential Health Benefits of CBG
Not many people are familiar with the cannabinoid cannabigerol (CBG). Although CBG is a unique component in a cannabis plant, it is important. Despite its extremely low amounts, all primary and secondary cannabinoids would not exist without CBG.
Cannabis and hemp contain cannabigerol (CBG), a naturally occurring cannabinoid. There are several cannabinoids in it. As the first cannabinoid produced, CBG is an important component in marijuana. CBG is one of the field's most promising new medicines.
CBG has a wide range of health benefits:
Benefits of Skincare
Acne, inflammation, and irritation can all be healed using this product. You can achieve cellular health with the help of squalane oil and its ability to provide moisture and nutrients deep into the skin's surface.
The inclusion of CBG in an already effective and straightforward skincare regimen is long overdue. It's important to take a proactive approach when it comes to maintaining healthy, clear, and hydrated skin.
A Potent Regulator of Mental Health
CBG is also an important component of CBG. CBG oil can be used in the same way as CBD oil to alleviate anxiety and tension, according to several.
It is well-known that stress, anxiety, and depression harm our physical and mental health. Taking CBG oil could be the key to organically resolving your mental health issues. If you suffer from mental health problems, If you have a serious mental health issue, you should always seek medical advice before taking CBG oil or supplements.
Benefits to Your Health
The good news is that many of these advantages also apply to the physical world. Many promising results have been found so far in the physical health benefits of CBG.
It has been proven to reduce nausea, increase appetite, regulate sleep, and even fight cancer-causing cells in other research.
This newly recognized cannabinoid has the potential to be a game-changer. Although it isn't a new concept, it's finally making its way into our vernacular.
Cancer
CBG may ease Cancer-related pain, but it also has the potential to eradicate cancer cells without causing intoxication or euphoria, according to research
CBG appears to be an effective treatment for melanoma cancer cells in mice. You can kill breast cancer cells more effectively with CBG, THCA, and THC.
Israeli researchers have recently discovered the combination of CBG and CBC in the fight against gastrointestinal cancer
Prevent Vomiting
Antiemetic qualities are largely due to THC, the active ingredient in marijuana. However, a growing body of evidence suggests that CBG may also be useful in treating nausea. Cancer and HIV/AIDS patients will find the oil very beneficial.
So far, medical experts haven't been able to pinpoint exactly how cannabigerol oil eases nausea. CBG's antiemetic qualities may be linked to its ability to interact positively with the endocannabinoid system.
Inflammation and Pain
Inflammation and pain are two of CBG's most promising advantages. More research is needed to determine if CBG is a better pain reliever or anti-inflammatory than THC.
As a potential muscle relaxant for patients with spasticity, CBG shows some affinity with your brain's CB1 and CB2 receptors and inhibits GABA reuptake and elimination.
One hundred twenty-seven patients who use CBG-dominant products for medical conditions were recently surveyed, and the results are interesting. For chronic pain, 40.9 percent of the people polled said they used CBG, with the vast majority claiming that it had a significant impact on their symptoms. Most patients who use CBG for chronic pain say it is superior to other treatments, including opioids, which is encouraging.
Worry or Anxiety
In terms of anxiolytic (anti-anxiety) properties, CBG may be superior to CBD or THC.
Anti-anxiety effects of CBG are directly linked to its ability to inhibit and eliminate gamma-Aminobutyric acid reuptake and elimination (GABA). Neurotransmitter GABA has a calming effect on the central nervous system when it binds to GABA receptors.
A cannabinoid called anandamide is responsible for dopamine production, and CBG has the same effect on enzymes that break it down. When dopamine levels are high, people feel good about themselves, which is due to its role in the brain as a neurotransmitter and a hormone.
When used in conjunction with CBD, CBG's anti-anxiety properties are maximized.
Protection of the Brain From Damage
It is well known that CBG protects the brain from damage. You can think of neuroprotection as protecting your nervous system from harm. Several diseases and conditions can cause harm to the nervous system, including Parkinson's, Alzheimer's, multiple sclerosis, and even diabetes. You can reduce nerve death by neuroprotective, or your nervous system can be protected from deterioration by neuroprotective. CBG was significantly more potent than CBD at reducing neurotransmitter depletion, even in low concentrations, when hydrogen peroxide toxicity impacted the brain and spinal cord cells.
Stimulation of the Appetite
As with CBD, CBG is a promising treatment for eating disorders, AIDS, and cancer-related appetite issues because it stimulates your appetite.
Purified CBG isolate was found to increase the appetites of 16 rat test subjects in a recent study. Increased food intake was observed when CBG concentrations were 120 and 240 mg/kg, respectively.
THC is also a good appetite stimulant and induces hunger by activating CB1 receptors in the brain regions that control smell, taste, and appetite. The use of both CBG and THC in combination is a viable option in this case.
CBG's Uses
If you'd like to reap the health benefits of CBG, you may not know where to begin, or you may be feeling overwhelmed.
A few of the most popular approaches to administering CBG are as follows:
You can apply many forms of CBG to the body in the form of an oil or tincture.
CBG crystals can be taken under the tongue or added to smoothies or oils as a dietary supplement.
Supplements for CBG – CBG pills are indeed available. You can add these to your daily supplement routine on a tablet.
Through absorption, it is possible to heal the skin by applying topical CBG ointments and products, either directly to the affected area or as an overall treatment.