Practical and Affordable Home Improvement
Social life in Australia involves quite a few outdoor events, blessed as we are with such a wonderful climate for much of the year, though the weather isn't perfect every day, which is why so many homes and businesses are adding some cover for their outdoor areas. A shower of rain can really put a dampener on your barbecue, or have customers trying to grab their bits and pieces, along with their lunch, to scurry inside quickly. And of course, sometimes the weather is just too good, with a clear blue sky, without a cloud in sight, with you and your guests cooking almost as fast as the food on the grill. Once mostly seen on camping sites, attached to the caravan or tent, the awning has found a new lease of life not only to provide shade and shelter in the back yard, but for many of our favourite eateries too.
Functional and Simple
One of the beauties of an awning, is that it provides an excellent level of cover from the sun's rays, and will keep everyone dry in all but very nasty and blustery storms. There is nothing really complicated about them and even the kids can extend or retract them simply. While many choose the retractable type operated by a simple crank handle, the motor operated variety sees it slide out smoothly, providing cover in seconds.
Aesthetics and Style
Awnings are available in an immensely wide range of colours and styles, so you can choose one which fits in perfectly with your home and surroundings, or choose something bright and vibrant, to catch the eye and reflect your mood. Restaurants and cafes can similarly use them for advertising themselves, or key brands available within, providing marketing opportunities as well as protection.H
Simple to Install
Fixed and retracting folding awnings in Melbourne and across the country are finding themselves in more and more places around the home and business. We have come to think of them as jutting out from a building to provide cover for the garden deck, or the café, but are more frequently being used in other areas too. Many a balcony now sports an awning, to provide shade and cover, while people enjoy the elevated views. Freestanding models also offer the same great looks and protection for the swimming pool or an extended garden patio.
Fitting an awning to your property is an extremely simple and fairly cheap home improvement, with the majority of installations installed in a very short period of time, especially when fitted to the side of a building. Any of your outdoor areas where you seek an extension to the natural shade provided can be inexpensively achieved. Not only do you have the benefit of the cover right now, to keep everyone protected while you are in the property, it can also be beneficial when it comes time to sell, by providing extra style and flare, though you also have the option of swiftly uninstalling it and taking it with you. Such is its versatility, it's pretty likely to be able to be swiftly refitted to your new home too.
With remote control options, as well as sensors for sun, rain, wind and even timers, making the property look good while controlling the outdoor environment has never been so easy.

Why Should You Consider Planting Spring-Planted Bulbs in Your Garden?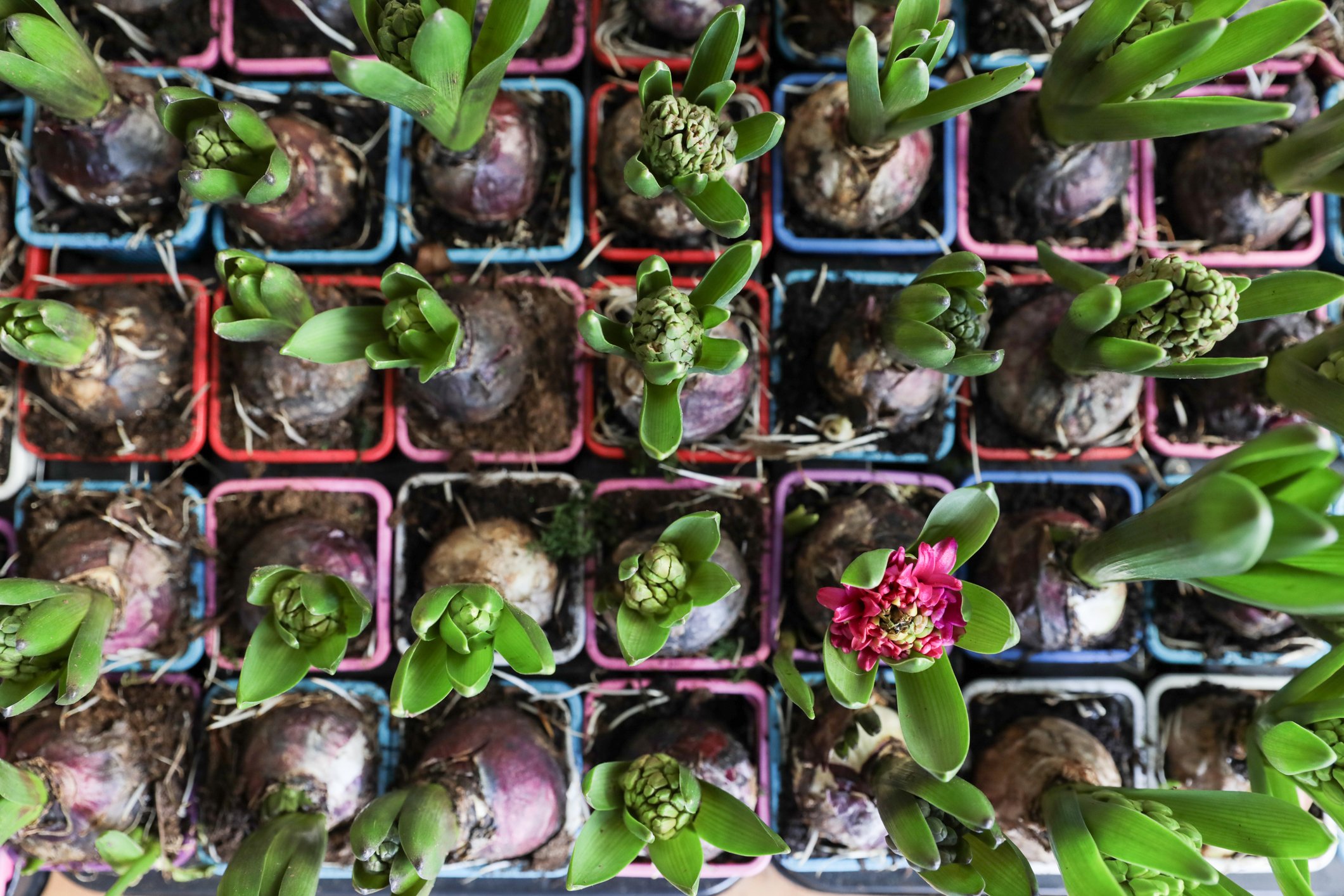 Spring is a great time to plant bulbs in your garden! Not only do they add a pop of color, but they also provide a number of benefits. In this blog post, we'll outline the benefits of planting spring planted bulbs in your garden. We'll discuss what bulbs are, what flowers come from bulbs, how to plant them, when to plant them, and how to care for them. So, go ahead and plant some spring-planted bulbs in your garden this spring!
What Are Spring Bulbs?
Do you love the beauty and colors of springtime? If so, then you should consider planting spring bulbs in your garden. Spring bulbs are a popular type of flower that is planted in the springtime. They come in many different colors and are known for their beautiful blooms. Not only do they add beauty to your garden, but they are also easy to care for.
When selecting spring bulbs for your garden, it's important to choose ones that look good together and have a variety of colors. Some of the most popular types of spring bulbs include tulips (a yellow bulb), daffodils (a blue or purple bulb), crocuses (a white or multicolored bulb), and hyacinths (an orange or yellow flower). When selecting which ones to plant, it's best to choose a mixture so that your garden looks colorful throughout the year.
What Flowers Come from Spring-Planted Bulbs?
There's no better way to add color and brightness to your garden than by planting bulbs. Not only are they easy to care for, but they also come back year after year. When choosing which bulbs to plant in your garden, it's important to consider what flowers you want them to produce. Some common bulbs you can plant include tulips, daffodils, hyacinths, and crocuses. All these bulbs will produce beautiful flowers that will add a touch of color and brightness to your garden. You can also choose to plant other types of bulbs, such as grape hyacinths or lily-of-the-valley bulbs. These plants produce smaller flowers but are very fragrant.
The Advantages of Planting Spring-Planted Bulbs
Do you love the look of brightly colored flowers in your garden, but you don't have the time or energy to tend to them? Planting spring-planted bulbs is a great way to add color and interest to your garden without any of the work. Bulbs are easy to care for and require very little maintenance—all you need is some water and sunshine. Plus, bulbs can be planted in a wide variety of locations, including in pots and containers. This makes them perfect for adding interest to any area of your garden.
Another advantage of planting bulbs is that they are relatively inexpensive. You can buy a large container of bulbs for just a few dollars, and they will last for many years with proper care. Plus, bulb plants are relatively easy to transplant if you ever want to move them somewhere else in your garden. Last but not least, planting bulbs is a great way to add color and brightness to your garden all year long!
How to Plant Spring Bulbs?
Color is one of the most important factors when it comes to garden design, and spring-planted bulbs are a great way to add some extra color to your landscape. Not only are they beautiful on their own, but they also provide a wonderful contrast against the cooler colors that will be in season during the summer. Spring-planted bulbs are easy to plant and care for, and there are a variety of different varieties available that will perfectly complement your garden.
When Should You Plant Spring Bulbs?
With the arrival of spring, it's time to start thinking about planting bulbs in your garden. There are a variety of beautiful bulbs that can be planted in the spring, and they're easy to care for, making them a great choice for someone who wants to add color and interest to their yard without much effort.
Consider the season when deciding which bulb to plant in your garden. Spring-planted bulbs will typically bloom earlier than bulbs planted in the fall, so make sure you choose the right one for your garden. There are a variety of different types of spring-planted bulbs to choose from, so find one that will fit well into your landscaping. With a little planning and effort, you can have a beautiful garden that blooms all year.
How to Care for Spring-Planted Bulbs?
Spring is a wonderful time to plant bulbs in your garden. Here are a few tips on how to get started:
First, be sure to research which types of bulbs work best for your garden and climate. Some popular choices include tulips, daffodils, hyacinths, and crocuses. Once you've selected the bulbs you want to buy, purchase them in advance so that you have plenty of time to plant them in the ground or in pots.
Once you have your bulbs home, it's time to take care of them! Make sure that their soil is moist but not soggy – this is crucial for bulb growth. Water them regularly during dry weather, and be sure not to overwater them, as this can damage their roots. When the flowers start blooming, cut the stems close to the ground so that the bulb will continue flowering indoors. After the flowers fade away (usually around mid-March), allow the foliage (orchids tend not to shed their leaves) to die back naturally. Enjoy your beautiful spring-planted bulbs!
In Short
Spring bulbs are a great way to add color and life to your garden. Planting these bulbs will provide you with beautiful flowers throughout the spring and summer. Bulbs are easy to care for and can be planted in almost any type of soil. Be sure to plant your bulbs in the fall so that they have time to establish themselves before the first frost. With a little love and care, your spring bulbs will thrive and bring you enjoyment for years to come.