5 Warning Signs that Your Orchids Could be in Trouble
Orchid growers need to always be on the lookout for signs of trouble in their plants. If you know what to look for, you might be able to stop the problem before it takes out your precious plant. But if not, all your efforts will have been in vain. With that in mind, here are five important warning signs that your orchids are in trouble:
Warning Sign #1 – Spotty Flowers
The flowers are definitely the most delicate part of your plant. That's why they'll often be the first to let on when there's a problem. If you notice dark spots on your flowers, this could be a sign of a fungal or viral infection about to take over your plant. Punctures in the delicate petals of your blossoms mean that you've got an insect problem.
Warning Sign #2 – Discolored Leaves
While the leaves of the orchid tend to show signs of trouble less readily than flowers, they're also much easier to monitor because they're continuously present during all life cycles of your plant. If your leaves are a darker shade of green, then the plant isn't receiving enough light. If your leaves are brown or yellowish, then your orchid is getting too much light.
If you find that black tips and brown spots are showing up mainly on the body of your orchid's leaves, then this might just be sun burn. Move your orchids away from direct sunlight and observe them for a week. If the spots continue to grow, then this might just be a case of bacterial or fungal infection. One way to treat this is by cutting off the affected part and applying fungicides. White scaly spots on your leaves are particularly worrisome, as this is a sign of a viral infection. (Sadly, there is currently no definite cure for viral infections.)
Warning Sign #3 – Shoddy Roots
You'll be repotting your orchid from time to time anyway so that it can get the proper aeration it needs to grow. When you do, always be sure to take a few moments to examine your plant's exposed root system. The roots should look thick and healthy. If they're discolored or brittle, or moist and malformed, you've probably got a case of root rot, which is either caused by overwatering or letting the plant's mixture turn stagnant.
Warning Sign #4 – Rapid Wilting
As mentioned above, the flowers are the most highly prized part of the orchid. While all aspects of growing an orchid can be enjoyable, it is the colorful blooms that you look forward to the most. If your flowers tend to wilt too soon after they bloom, then you've got good reason to be disappointed. Not only have you worked hard for lackluster results, you've likely got a problem with your root system as well, and the buds aren't getting enough nutrients. This is a good time to re-evaluate how you're caring for your orchids.
Warning Sign #5 – Crawly Things
Pests are a problem for any type of plant and orchids are no exception. Scale insects like to take up residence on the leaves of orchid plants and can be hard to spot, so carefully inspect every time you water. Mealybugs and aphids are a bit easier to notice because of their nasty habit of chewing holes through leaves and flowers. Using an approved insecticide such as malathion is recommended by the majority of growers, and organic alternatives also exist for those who value "green" gardening.
For additional tips on orchid care visit OrchidCareZone.com.

5 Tips For Selecting The Right Fountain Pump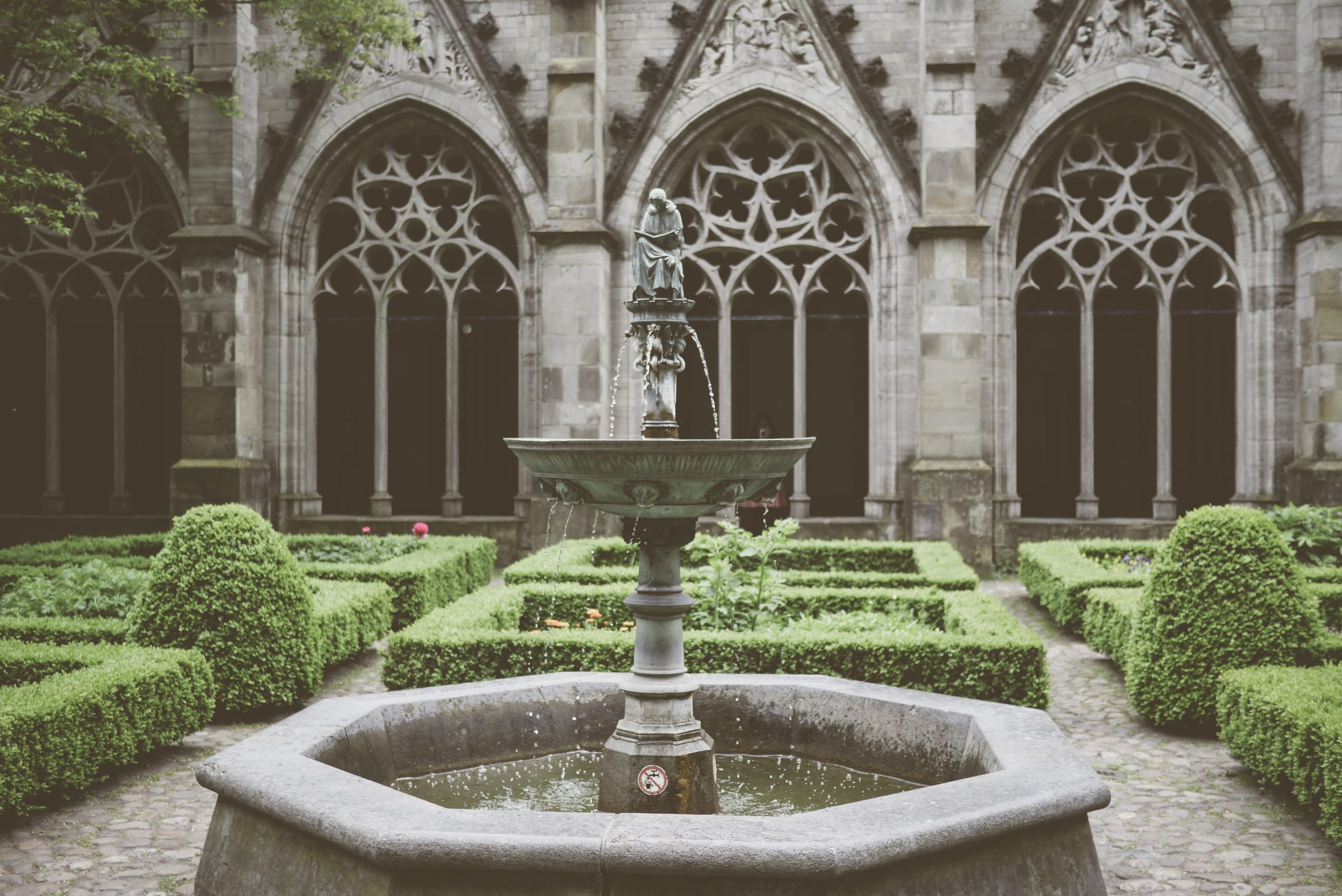 Fountains are a beautiful addition to any garden or backyard. They bring a sense of tranquility and ambiance to your outdoor space. One essential component of a fountain is the pump. The right pump can make all the difference in your fountain's overall aesthetics and functionality. However, with so many options available, choosing the right one can be daunting. That's why we've compiled this guide with five tips to help you select the right fountain pump for your needs. Whether you're a seasoned fountain owner or a beginner, these tips will help you make an informed decision and ensure your fountain runs smoothly for years. So, let's dive in and explore the world of fountain pumps!
Tip #1: Determine The Flow Rate And Head Height Of Your Fountain
The first step in selecting the right FountainTechPumps fountain pump is to determine your fountain's flow rate and head height. The flow rate refers to the amount of water that flows through the pump per minute. The head height refers to the vertical distance between the pump and the top of the fountain. These two factors are critical in determining the size and power of the pump that you need. When choosing a pump, it's important to find one that can handle your fountain's flow rate and head height. A pump with too little power will not be able to circulate enough water, while a pump with too much power will waste energy and create too much turbulence. To determine the flow rate and head height of your fountain, measure the fountain basin's diameter and the fountain's height. Then, use a fountain pump sizing chart to determine the appropriate pump size. Once you have determined your fountain's flow rate and head height, you can look for pumps that meet those requirements. Be sure to consider the size and type of your fountain when selecting a pump from our company FountainTechPumps.
Tip #2: Consider The Size And Type Of Your Fountain
The size and type of your fountain will play a significant role in the type of pump you should choose. If you have a small fountain with a simple design, you may only need a small submersible pump. However, you may need a more powerful pump if you have a larger fountain with multiple tiers or waterfalls.
When considering the size and type of your fountain, it's important to consider the overall design and aesthetics. You want to choose a pump that will function well and complement your fountain's look. For example, if you have a modern fountain with clean lines and a minimalist design, you may want to choose a pump with a sleek and simple design.
Another factor to consider is the type of water feature you have. Some fountains have a single stream of water, while others have multiple streams or waterfalls. If you have a fountain with multiple streams, you may need a pump with multiple outlets to accommodate each stream.
Tip #3: Choose The Right Material And Durability For The Pump
The material and durability of the pump are also essential factors to consider when selecting a fountain pump. Most pumps are made from either plastic or metal, each with its advantages and disadvantages. Plastic pumps are generally less expensive and lighter in weight, but they may not be as durable as metal pumps. Metal pumps are more durable but also more expensive.
When choosing a pump, it's important to consider the environment in which it will be used. If your fountain is in an area with harsh weather conditions, such as extreme heat or cold, you may need a more durable pump. Look for pumps designed to handle harsh conditions and made from high-quality materials.
Tip #4: Look For Energy-Efficient Fountain Pump
Another important factor to consider when selecting a fountain pump is energy efficiency. An energy-efficient pump will save you money on your energy bills and reduce your carbon footprint. When shopping for a pump, look for models with a high energy efficiency rating, such as Energy Star-certified pumps.
In addition to choosing an energy-efficient pump, you can reduce energy consumption by using a timer to control when the pump runs. This can help you conserve water and energy while maintaining your fountain's beauty and functionality.
Tip #5: Check For Additional Features And Maintenance Requirements In Fountain Pump
Finally, when selecting a fountain pump, it's important to check for any additional features or maintenance requirements. Some pumps may come with built-in filters or UV clarifiers, which can help keep the water in your fountain clean and clear. Other pumps may require more maintenance, such as regular cleaning or replacement of parts.
Before purchasing a pump, read the manufacturer's instructions and warranty information. This will help you understand maintenance requirements and ensure you can properly care for your pump. Additionally, be sure to choose a pump with a warranty, so you can know that you're protected if anything goes wrong.
Conclusion
Choosing the right fountain pump is essential for ensuring your fountain looks and functions at its best. By following these five tips, you can select a pump that perfectly fits your needs and environment. Remember to consider the flow rate and head height of your fountain, the size and type of your fountain, the material and durability of the pump, energy efficiency, and any additional features or maintenance requirements. With the right pump, you can enjoy the beauty and tranquility of your fountain for years to come.