Is Well Water High in Iron Bad for Plants?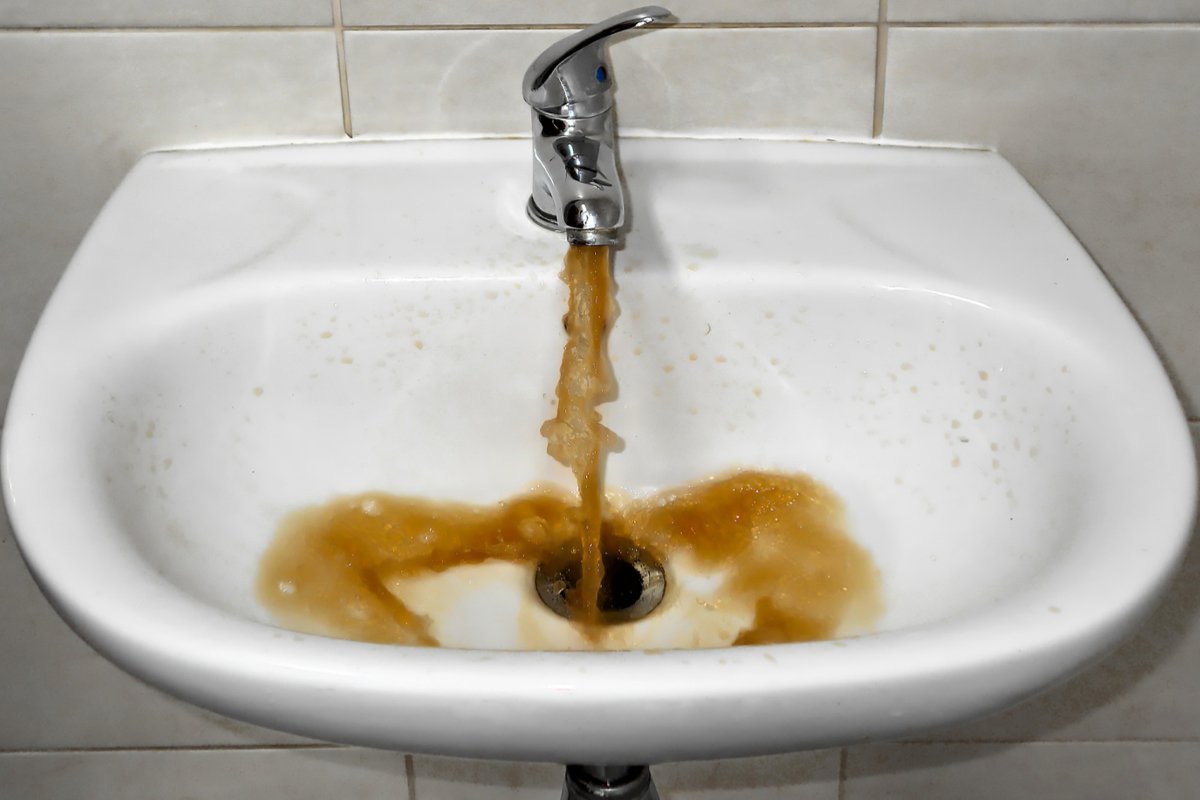 Many areas have soil naturally rich in iron. Iron-rich soil always looks a bit orange, depending on how much iron it contains. But if your soil's color has recently changed from brown to orange, it could be because you've been watering your garden with iron-rich water.
Since well water contains more iron than tap water, you're more likely to water your plants with iron-rich water if you use a well.
Effects of Iron-Rich Water on Your Plants
Having iron in your water isn't always bad for your plants. Plants need some amount of iron to flourish, but there's such a thing as too much iron. Plants draw iron from the surrounding soil as they grow and develop.
When you water your plants with iron-rich water, you add more iron to the soil, which leads to a buildup of soil iron over time. Here's what happens when there's too much iron in the soil:
1. Overexposure of Plants to Iron
With too much iron in the soil, your plants are exposed to more iron than is safe for them. They may droop, lose their color, or even die.
2. Plants Lose Other Minerals
Excess soil iron can make it harder for plants to absorb other necessary minerals like phosphorus and magnesium, two essential minerals they require to survive. Plants need phosphorus for cell division and photosynthesis. At the same time, they need magnesium to produce chlorophyll, which gives them their green color. Chlorophyll also helps plants produce sugars and starches. With too much iron in the soil, your plants miss out on these important minerals. You can expect your plants to experience discoloration, trouble controlling photosynthesis, and weak roots.
Unbalanced levels of several other important elements, like zinc and manganese, are also expected with too much iron present.
How You Can Remove Excess Iron from Well Water
Iron exists in our water in different forms, but ferrous iron is the most common kind of iron found in well water. If your well water contains a lot of iron, you need to take steps to reduce the iron content. You can achieve this by using an iron water filter. You can also lower your well water's iron levels by treating it with a water softener or an oxidizing filter.
There are different types of iron water filters, some of which are more effective than others. To choose the right iron filter for your home, you need to know the kind of iron present in your water and how much there is. You can find out the exact form of iron by conducting a water test. Take a water sample and head down to a lab near you. There's the option of using water test kits, but lab results are often more accurate.
Your lab test results will determine the kind of iron filter you should get. Sediment or carbon filters won't remove dissolved ferrous iron, but they'll be effective against low amounts of ferric iron (which causes red, brown, or black deposits to form). Moderate and high concentrations of ferric iron can only be removed using a more advanced filtration device.
You can also remove iron from your water using a water softener. Water softeners work by trapping positively charged mineral ions in a resin tank filled with negatively charged resin beads and exchanging them with sodium ions. Water softeners remove iron from water to some extent, but they may not be the best choice.
If you're filtering out ferric iron with a water softener, you'll need to filter it first with a sediment pre-filter. Most water softeners can only remove up to 3 ppm of iron. They work well for low iron contamination, but using them on highly contaminated water can permanently damage them.
If you have a water softener, you can rely on it to remove hardness-causing minerals and low levels of iron contamination. But to fully optimize your home's water filtration, install an iron filter along with your home's water softener.

5 Tips For Selecting The Right Fountain Pump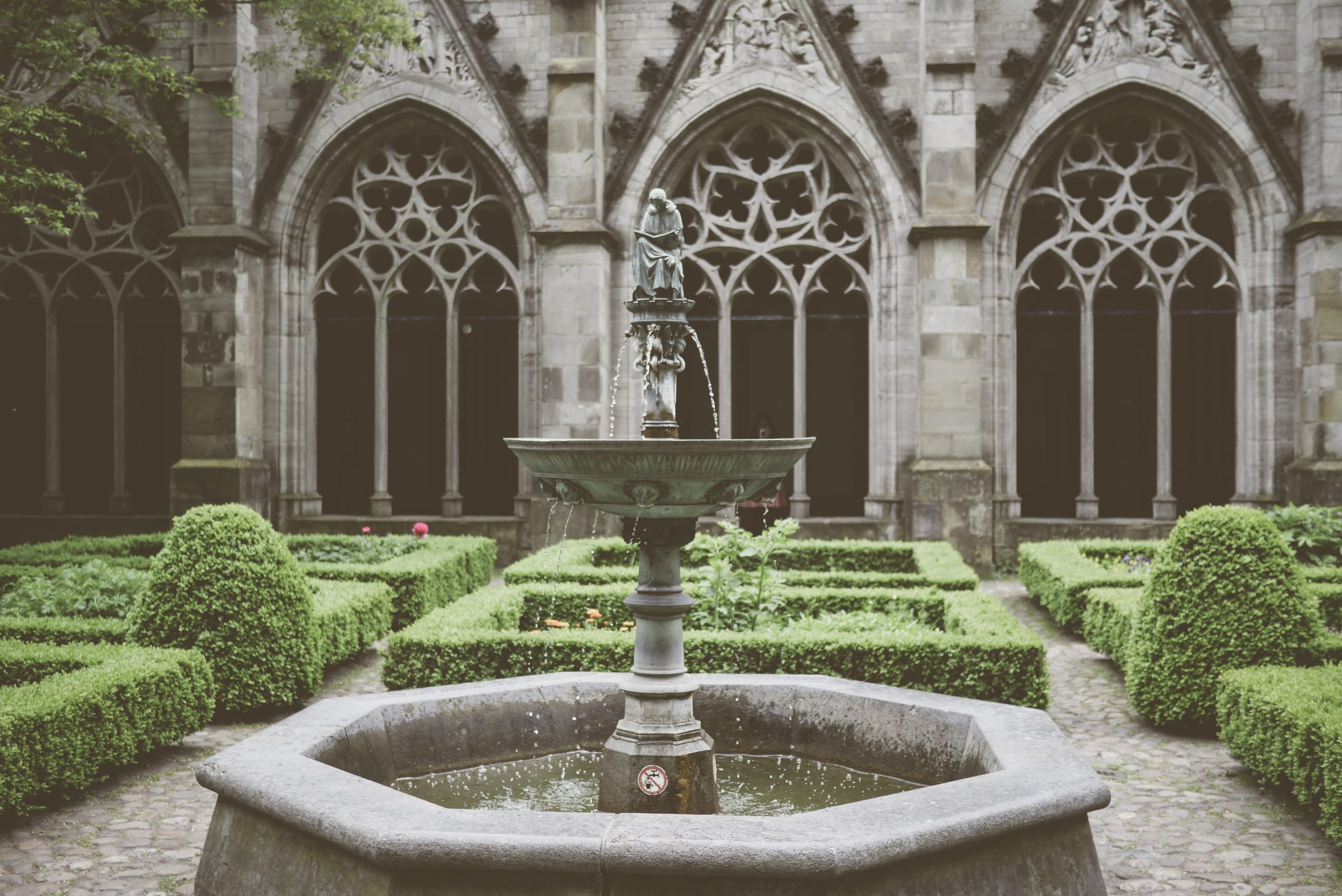 Fountains are a beautiful addition to any garden or backyard. They bring a sense of tranquility and ambiance to your outdoor space. One essential component of a fountain is the pump. The right pump can make all the difference in your fountain's overall aesthetics and functionality. However, with so many options available, choosing the right one can be daunting. That's why we've compiled this guide with five tips to help you select the right fountain pump for your needs. Whether you're a seasoned fountain owner or a beginner, these tips will help you make an informed decision and ensure your fountain runs smoothly for years. So, let's dive in and explore the world of fountain pumps!
Tip #1: Determine The Flow Rate And Head Height Of Your Fountain
The first step in selecting the right FountainTechPumps fountain pump is to determine your fountain's flow rate and head height. The flow rate refers to the amount of water that flows through the pump per minute. The head height refers to the vertical distance between the pump and the top of the fountain. These two factors are critical in determining the size and power of the pump that you need. When choosing a pump, it's important to find one that can handle your fountain's flow rate and head height. A pump with too little power will not be able to circulate enough water, while a pump with too much power will waste energy and create too much turbulence. To determine the flow rate and head height of your fountain, measure the fountain basin's diameter and the fountain's height. Then, use a fountain pump sizing chart to determine the appropriate pump size. Once you have determined your fountain's flow rate and head height, you can look for pumps that meet those requirements. Be sure to consider the size and type of your fountain when selecting a pump from our company FountainTechPumps.
Tip #2: Consider The Size And Type Of Your Fountain
The size and type of your fountain will play a significant role in the type of pump you should choose. If you have a small fountain with a simple design, you may only need a small submersible pump. However, you may need a more powerful pump if you have a larger fountain with multiple tiers or waterfalls.
When considering the size and type of your fountain, it's important to consider the overall design and aesthetics. You want to choose a pump that will function well and complement your fountain's look. For example, if you have a modern fountain with clean lines and a minimalist design, you may want to choose a pump with a sleek and simple design.
Another factor to consider is the type of water feature you have. Some fountains have a single stream of water, while others have multiple streams or waterfalls. If you have a fountain with multiple streams, you may need a pump with multiple outlets to accommodate each stream.
Tip #3: Choose The Right Material And Durability For The Pump
The material and durability of the pump are also essential factors to consider when selecting a fountain pump. Most pumps are made from either plastic or metal, each with its advantages and disadvantages. Plastic pumps are generally less expensive and lighter in weight, but they may not be as durable as metal pumps. Metal pumps are more durable but also more expensive.
When choosing a pump, it's important to consider the environment in which it will be used. If your fountain is in an area with harsh weather conditions, such as extreme heat or cold, you may need a more durable pump. Look for pumps designed to handle harsh conditions and made from high-quality materials.
Tip #4: Look For Energy-Efficient Fountain Pump
Another important factor to consider when selecting a fountain pump is energy efficiency. An energy-efficient pump will save you money on your energy bills and reduce your carbon footprint. When shopping for a pump, look for models with a high energy efficiency rating, such as Energy Star-certified pumps.
In addition to choosing an energy-efficient pump, you can reduce energy consumption by using a timer to control when the pump runs. This can help you conserve water and energy while maintaining your fountain's beauty and functionality.
Tip #5: Check For Additional Features And Maintenance Requirements In Fountain Pump
Finally, when selecting a fountain pump, it's important to check for any additional features or maintenance requirements. Some pumps may come with built-in filters or UV clarifiers, which can help keep the water in your fountain clean and clear. Other pumps may require more maintenance, such as regular cleaning or replacement of parts.
Before purchasing a pump, read the manufacturer's instructions and warranty information. This will help you understand maintenance requirements and ensure you can properly care for your pump. Additionally, be sure to choose a pump with a warranty, so you can know that you're protected if anything goes wrong.
Conclusion
Choosing the right fountain pump is essential for ensuring your fountain looks and functions at its best. By following these five tips, you can select a pump that perfectly fits your needs and environment. Remember to consider the flow rate and head height of your fountain, the size and type of your fountain, the material and durability of the pump, energy efficiency, and any additional features or maintenance requirements. With the right pump, you can enjoy the beauty and tranquility of your fountain for years to come.