Why Do You Need a Garden Shed in 2022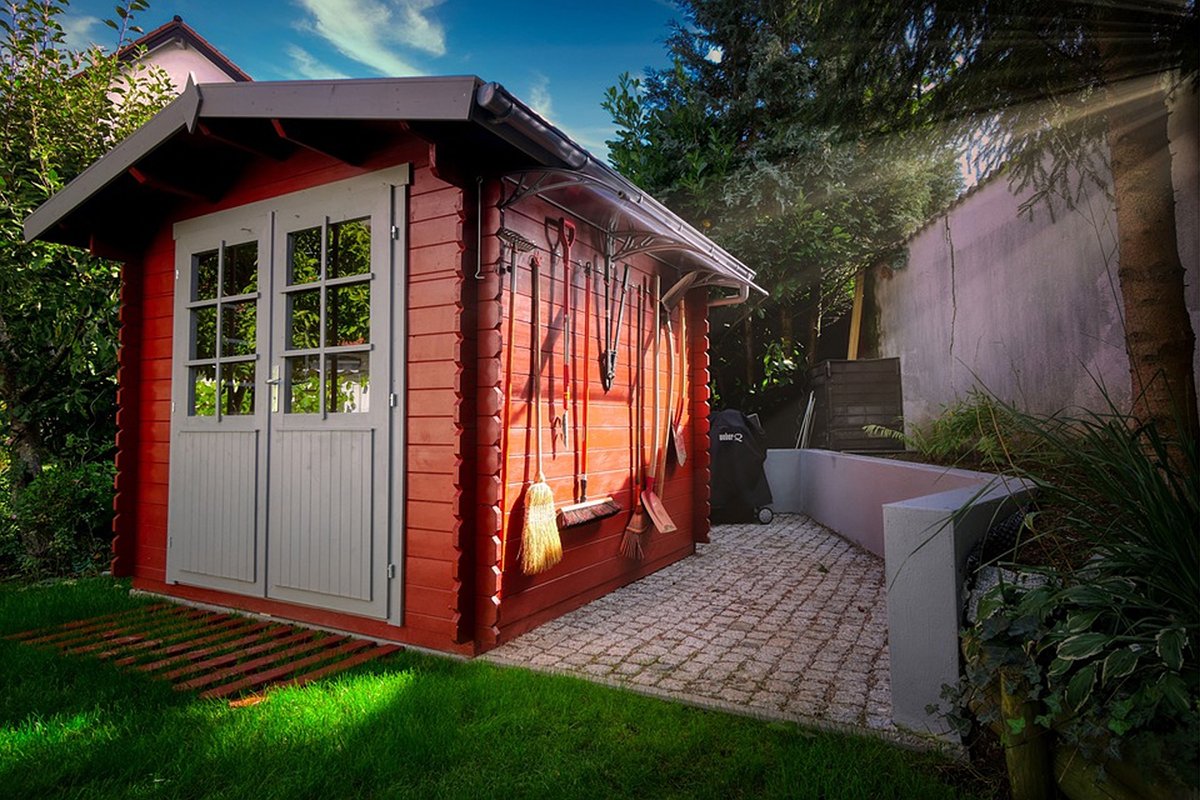 If you enjoy gardening, you probably have a list of required tools. You will need plenty of storage space for your devices during the wintertime. Most people keep garden tools inside their garages. However, they frequently notice that their area is scarce, and their garage is crammed with different tools.
The more you put into your landscaping and home, the more equipment and tools which require a location to set up. A shed for your outdoor is a good option because of its proximity to your backyard and the ample space. For a lower cost, you can build your shed with the help of shed builders LA.
Reasons You Need a Garden Shed
Here is a list of reasons you may need an outdoor shed for your garden and why it is beneficial:
Clear Out Your Garage
Do you get bored with looking through boxes in your garage? Take gardening equipment, tools, and Christmas decor, and bring them to the storage shed. Garden sheds are an excellent alternative to storing items. That's why you must ensure the declutter of your garage.
Ensure Safety
Instead of spreading all of your toys, equipment, and bicycles scattered around your yard, ensure they are secured in one spot. It will also make your home less appealing to burglars and provide you with a sense of security. Protecting your children from hazardous tools like lawnmowers, power tools, pitchforks, and hazardous gardening chemicals. A storage shed purchase allows you to secure all dangerous items and keep your kids away from danger. Also, you can look for shed floor covering ideas since floors are an essential part of ensuring safety.
It Will Allow You to Work and Have Fun
A garden shed can offer you a place to enjoy all of your interests. When you buy or build your shed, you'll find that perfect spot that you'll always need to visit for a relaxing time and unwind. The garden shed gives you additional storage. However, you'll be able to turn it into a space where you can create something, such as an entirely new piece of furniture.
Ensure Cleanliness
If you purchase an outdoor shed, you'll be able to store everything you use for gardening, bicycles, tools, and other things that you may not use every day. If you purchase a 9×6 foot metallic garden shed, you'll be capable of having an uncluttered garage and garden. A less cluttered space will mean less cleaning. If everything is in order, cleaning these areas won't be a hassle and will take less time to complete.
Accessibility and Organization
There is no need to rummage through your garage to find the one thing you'll need. If you organize the garden shed space, you'll not be trying to find something. It is simple to build shelves, cabinets, and tables in your shed. So, you can also add storage space. It is also possible to classify the items you require knowing their location.
Protection Against the Weather
Winter can be very hard on your garden and the gardening tools. Therefore, you'll be able to bring the most vulnerable plants inside in winter, which will help ensure they are warm and healthy. If you choose a shed that includes windows, you can make the appearance of a "greenhouse" that your plants can use too.
How Do You Choose the Right Shed for Your Garden?
It's clear why you'll require an outdoor shed by 2022. There are numerous factors to consider before you purchase a new garden shed. The most crucial aspects are listed below.
What Will You Do With the Shed?
The thought of this can assist you in determining the size of your shed. If it's merely something to store your garden items, consider their value and what you need to keep. If you own powerful, expensive power tools, you'll need the largest and most secure shed than you would if you were storing small pots and hand tools.
If you're thinking of using the shed for a workshop to work on DIY projects, you'll require enough space and headroom to work and move about. Also, you'll need adequate lighting so that you may be thinking about double doors, windows, and electricity. If you're planning to spend much of your time in your shed, you might consider investing in heat and insulation.
What's the Price of Garden Sheds?
The cost of your garden shed is contingent on the material and the dimensions you pick and other options like shelves and security lighting. In general, you'll be able to find smaller sentry-style sheds at less than £150. Make sure you budget at least £200 to get a high-quality medium-sized shed, whereas you'll require more than £500 to get a more oversized wooden shed. Although you'll want an enormous shed for your price, you should keep in mind the quality of the materials, and a sturdy roof, sturdy frames, and strong doors will always yield value.
Do You Require Foundations for Your Garden Shed?
Garden sheds usually include flooring or adding flooring as an option in the event of an exception. If you don't have a stable basis for your sheds, like concrete or paving slabs, you'll have to build the base or purchase an entire shed base.
How Can You Keep Your Shed in the Backyard?
General upkeep shouldn't require all amount of time. The most important things to keep in mind are to ensure that the roof is free of debris, dirt, and moss, treatment of metal and wood with protective paint or stains every couple of years and grease hinges to prevent corrosion, and then fix any leaks or holes at the time they occur.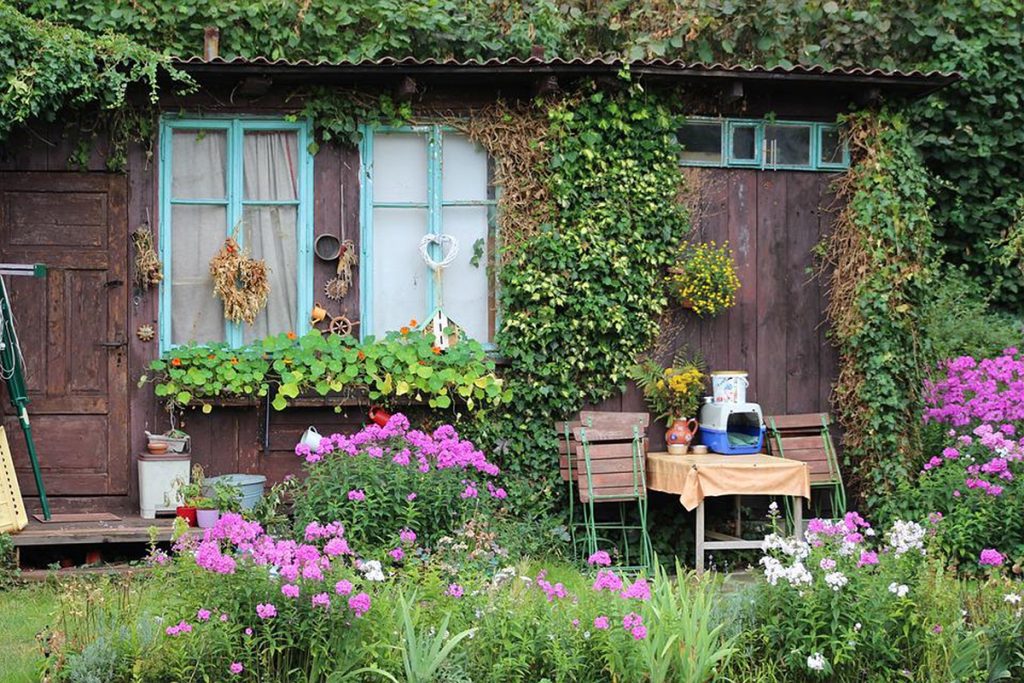 Final Words
As you will see in this article, there are a few aspects you'll be able to think about before choosing whether or not to construct your garden shed. It would help if you thought about the most crucial things are your time and expense.
When you buy a garden shed from Urban-Sheds, you will gain additional space, an area to do your favorite activities, and an unofficial greenhouse for your plants in winter.

Creating a Butterfly Sanctuary in Your Garden
Butterflies are some of the most important contributors to our environment. They're proven to be hardworking and effective pollinators, and their presence determines the stability and health of an ecosystem. Lately, they have also become valuable in promoting tourism. For instance, Texas holds its annual Butterfly Festival in October, where you can see more than 300 species of free-flying butterflies. Butterfly spotting has also become extremely popular, and people often go to butterfly sanctuaries such as the Monarch Butterfly Sanctuary in California and the Magic Wings Butterfly House in North Carolina to see and admire these insects up close. 
Since research has found that there is a 2 percent decline in butterflies every year, it's important to find ways to protect them and provide a safe place where they can thrive. A garden can be the perfect place to help butterflies survive– here's how to transform your outdoor space and make them the ideal place for these beautiful and brightly-colored winged creatures.
Choose the Right Plants
Brightly colored flowering plants such as phlox, marigold, lantana, heliotrope, and lavender, as well as plants and herbs such as milkweed and mint are attractive to butterflies, and having them in your garden may encourage these insects to visit your outdoor space frequently. But if you want to create a haven for them, then you need to have plants that female butterflies will want to lay eggs in, as well as caterpillar host plants. These include pussy willow, sulfur buckwheat, honeysuckle, blueberry, lilacs, and ivy. Since butterflies prefer a somewhat wild garden with long grass and some weeds here and there, designate a spot in your outdoor space for your butterfly sanctuary, then keep the rest of your garden looking neat and orderly.
Meanwhile, if you want to keep butterflies off certain parts of your garden, such as the places where they can get accidentally trampled on by kids and pets, then make sure that they're free of grass, or mow these spots frequently. Caterpillars like to eat the roots of native types of grass, and butterflies also like to make them their breeding grounds. Maintaining your lawn with a zero turn mower is a great option because it'll prevent butterflies and caterpillars from getting injured or killed.  
Make a Place Where Butterflies Can Bask
Butterflies need an open, airy, and sunny space where they can bask. Since they're cold-blooded creatures, they need the heat of the sun to warm up the tiny muscles in their wings so they can take flight. In the morning and on cool days, you'll likely see butterflies spending a lot of time under the sun with their wings spread. Make sure that there are several spots in your garden where butterflies can do this, and avoid putting plants in these areas. Also, since butterflies need certain minerals from the earth that they can't get from flowers, you'll need to have spots called puddlers, where they can siphon these minerals from the soil. To make a puddler, place an old basin in the butterfly sanctuary and fill it with sand, a little water, and a bit of salt. Once the water evaporates, you'll be left with damp sand where butterflies will love to drink from or puddle in.
Avoid Using Pesticides
The use of pesticides and chemical-based fertilizers in gardens is one of the main reasons why butterflies are dying out. Avoid using these in your outdoor space, and if you truly have to get rid of pests, consider using a DIY or organic pest repellent. Horticultural oils will get rid of pests, such as aphids, without harming pollinators. You should also keep your garden clean and be on the lookout for any signs of infestation every day so you can deal with the problem swiftly before it spreads to other parts of your garden.  
There's nothing quite as magical and charming as the sight of fluttering butterfly wings in the air. Consider these tips to create a butterfly sanctuary in your garden so you can do your part to protect and conserve these amazing pollinators.