Why Do You Need a Garden Shed in 2022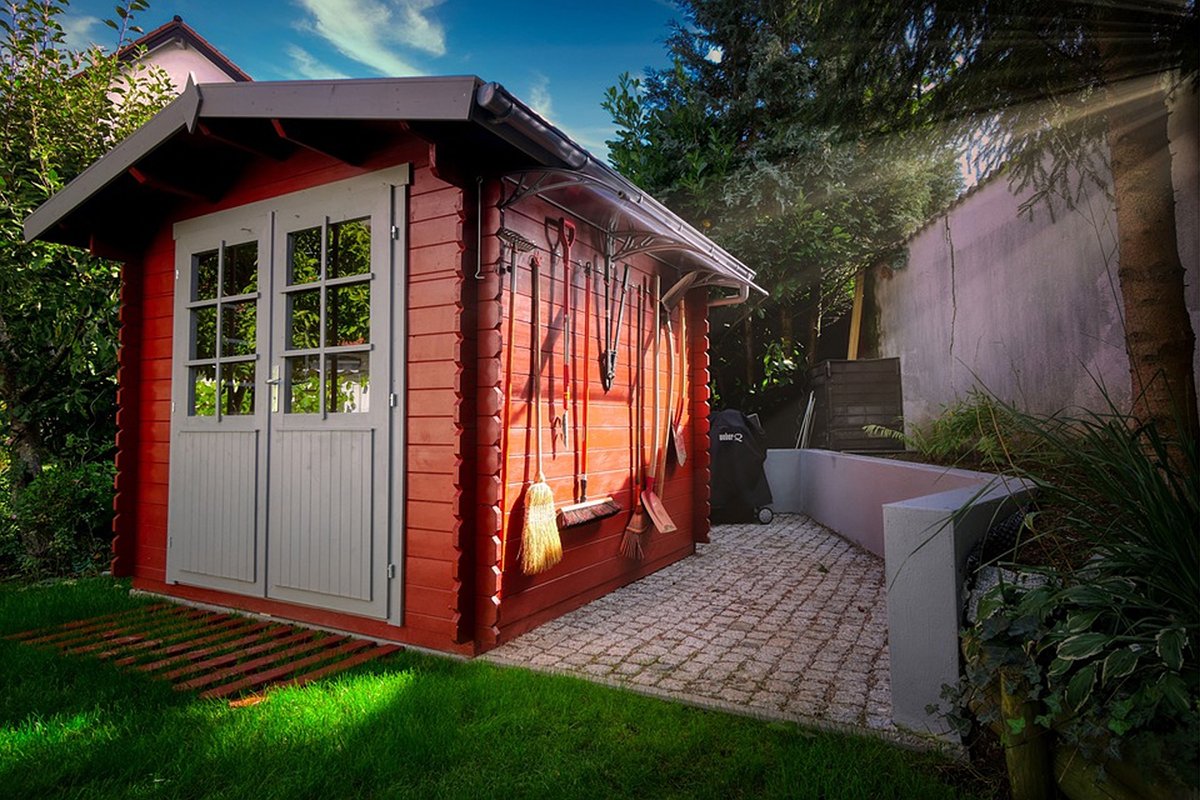 If you enjoy gardening, you probably have a list of required tools. You will need plenty of storage space for your devices during the wintertime. Most people keep garden tools inside their garages. However, they frequently notice that their area is scarce, and their garage is crammed with different tools.
The more you put into your landscaping and home, the more equipment and tools which require a location to set up. A shed for your outdoor is a good option because of its proximity to your backyard and the ample space. For a lower cost, you can build your shed with the help of shed builders LA.
Reasons You Need a Garden Shed
Here is a list of reasons you may need an outdoor shed for your garden and why it is beneficial:
Clear Out Your Garage
Do you get bored with looking through boxes in your garage? Take gardening equipment, tools, and Christmas decor, and bring them to the storage shed. Garden sheds are an excellent alternative to storing items. That's why you must ensure the declutter of your garage.
Ensure Safety
Instead of spreading all of your toys, equipment, and bicycles scattered around your yard, ensure they are secured in one spot. It will also make your home less appealing to burglars and provide you with a sense of security. Protecting your children from hazardous tools like lawnmowers, power tools, pitchforks, and hazardous gardening chemicals. A storage shed purchase allows you to secure all dangerous items and keep your kids away from danger. Also, you can look for shed floor covering ideas since floors are an essential part of ensuring safety.
It Will Allow You to Work and Have Fun
A garden shed can offer you a place to enjoy all of your interests. When you buy or build your shed, you'll find that perfect spot that you'll always need to visit for a relaxing time and unwind. The garden shed gives you additional storage. However, you'll be able to turn it into a space where you can create something, such as an entirely new piece of furniture.
Ensure Cleanliness
If you purchase an outdoor shed, you'll be able to store everything you use for gardening, bicycles, tools, and other things that you may not use every day. If you purchase a 9×6 foot metallic garden shed, you'll be capable of having an uncluttered garage and garden. A less cluttered space will mean less cleaning. If everything is in order, cleaning these areas won't be a hassle and will take less time to complete.
Accessibility and Organization
There is no need to rummage through your garage to find the one thing you'll need. If you organize the garden shed space, you'll not be trying to find something. It is simple to build shelves, cabinets, and tables in your shed. So, you can also add storage space. It is also possible to classify the items you require knowing their location.
Protection Against the Weather
Winter can be very hard on your garden and the gardening tools. Therefore, you'll be able to bring the most vulnerable plants inside in winter, which will help ensure they are warm and healthy. If you choose a shed that includes windows, you can make the appearance of a "greenhouse" that your plants can use too.
How Do You Choose the Right Shed for Your Garden?
It's clear why you'll require an outdoor shed by 2022. There are numerous factors to consider before you purchase a new garden shed. The most crucial aspects are listed below.
What Will You Do With the Shed?
The thought of this can assist you in determining the size of your shed. If it's merely something to store your garden items, consider their value and what you need to keep. If you own powerful, expensive power tools, you'll need the largest and most secure shed than you would if you were storing small pots and hand tools.
If you're thinking of using the shed for a workshop to work on DIY projects, you'll require enough space and headroom to work and move about. Also, you'll need adequate lighting so that you may be thinking about double doors, windows, and electricity. If you're planning to spend much of your time in your shed, you might consider investing in heat and insulation.
What's the Price of Garden Sheds?
The cost of your garden shed is contingent on the material and the dimensions you pick and other options like shelves and security lighting. In general, you'll be able to find smaller sentry-style sheds at less than £150. Make sure you budget at least £200 to get a high-quality medium-sized shed, whereas you'll require more than £500 to get a more oversized wooden shed. Although you'll want an enormous shed for your price, you should keep in mind the quality of the materials, and a sturdy roof, sturdy frames, and strong doors will always yield value.
Do You Require Foundations for Your Garden Shed?
Garden sheds usually include flooring or adding flooring as an option in the event of an exception. If you don't have a stable basis for your sheds, like concrete or paving slabs, you'll have to build the base or purchase an entire shed base.
How Can You Keep Your Shed in the Backyard?
General upkeep shouldn't require all amount of time. The most important things to keep in mind are to ensure that the roof is free of debris, dirt, and moss, treatment of metal and wood with protective paint or stains every couple of years and grease hinges to prevent corrosion, and then fix any leaks or holes at the time they occur.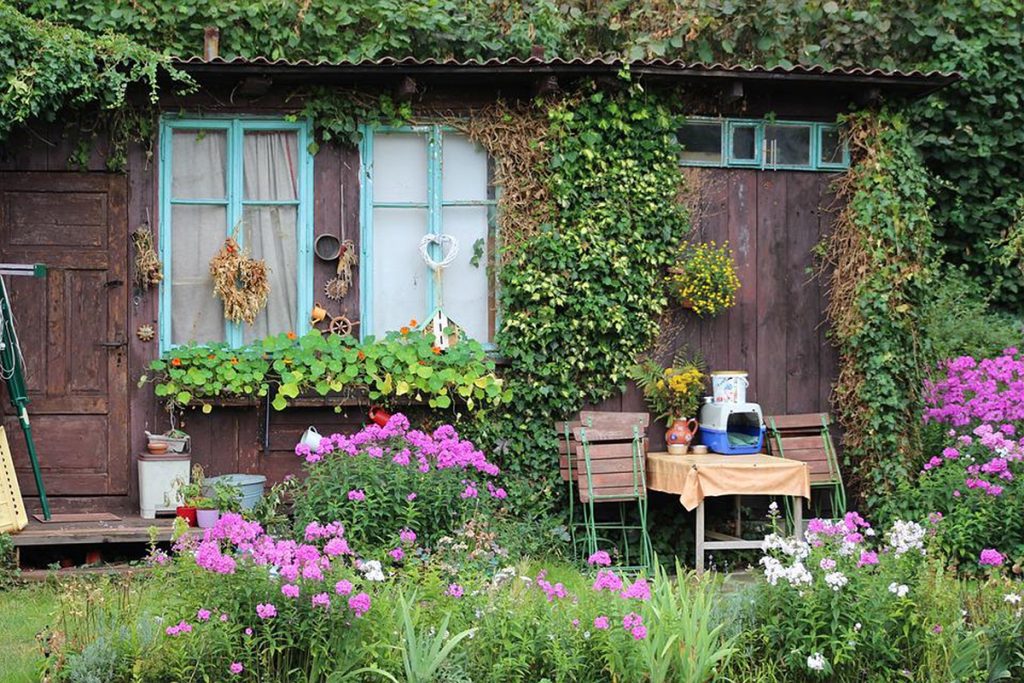 Final Words
As you will see in this article, there are a few aspects you'll be able to think about before choosing whether or not to construct your garden shed. It would help if you thought about the most crucial things are your time and expense.
When you buy a garden shed from Urban-Sheds, you will gain additional space, an area to do your favorite activities, and an unofficial greenhouse for your plants in winter.

Why Should You Consider Planting Spring-Planted Bulbs in Your Garden?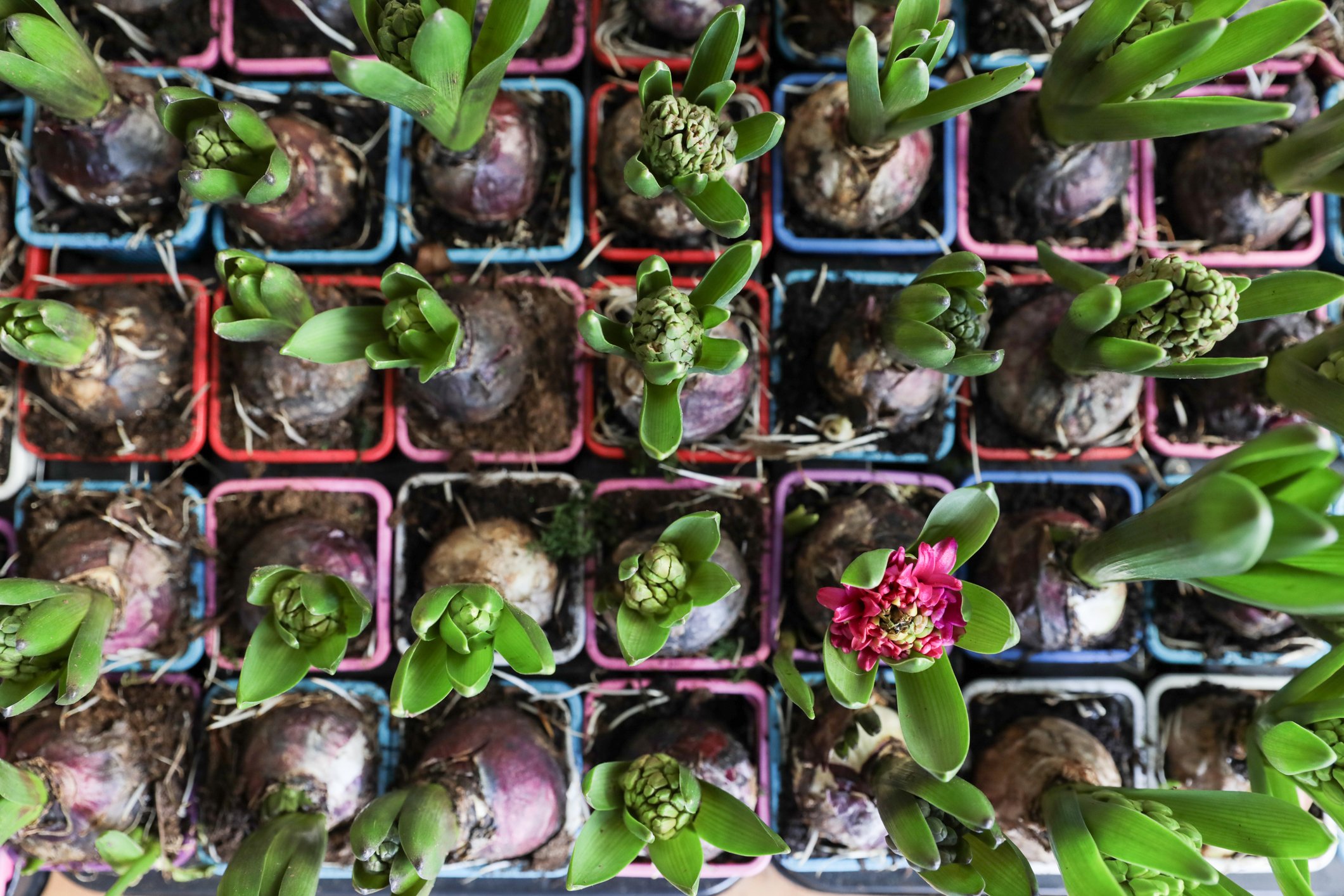 Spring is a great time to plant bulbs in your garden! Not only do they add a pop of color, but they also provide a number of benefits. In this blog post, we'll outline the benefits of planting spring planted bulbs in your garden. We'll discuss what bulbs are, what flowers come from bulbs, how to plant them, when to plant them, and how to care for them. So, go ahead and plant some spring-planted bulbs in your garden this spring!
What Are Spring Bulbs?
Do you love the beauty and colors of springtime? If so, then you should consider planting spring bulbs in your garden. Spring bulbs are a popular type of flower that is planted in the springtime. They come in many different colors and are known for their beautiful blooms. Not only do they add beauty to your garden, but they are also easy to care for.
When selecting spring bulbs for your garden, it's important to choose ones that look good together and have a variety of colors. Some of the most popular types of spring bulbs include tulips (a yellow bulb), daffodils (a blue or purple bulb), crocuses (a white or multicolored bulb), and hyacinths (an orange or yellow flower). When selecting which ones to plant, it's best to choose a mixture so that your garden looks colorful throughout the year.
What Flowers Come from Spring-Planted Bulbs?
There's no better way to add color and brightness to your garden than by planting bulbs. Not only are they easy to care for, but they also come back year after year. When choosing which bulbs to plant in your garden, it's important to consider what flowers you want them to produce. Some common bulbs you can plant include tulips, daffodils, hyacinths, and crocuses. All these bulbs will produce beautiful flowers that will add a touch of color and brightness to your garden. You can also choose to plant other types of bulbs, such as grape hyacinths or lily-of-the-valley bulbs. These plants produce smaller flowers but are very fragrant.
The Advantages of Planting Spring-Planted Bulbs
Do you love the look of brightly colored flowers in your garden, but you don't have the time or energy to tend to them? Planting spring-planted bulbs is a great way to add color and interest to your garden without any of the work. Bulbs are easy to care for and require very little maintenance—all you need is some water and sunshine. Plus, bulbs can be planted in a wide variety of locations, including in pots and containers. This makes them perfect for adding interest to any area of your garden.
Another advantage of planting bulbs is that they are relatively inexpensive. You can buy a large container of bulbs for just a few dollars, and they will last for many years with proper care. Plus, bulb plants are relatively easy to transplant if you ever want to move them somewhere else in your garden. Last but not least, planting bulbs is a great way to add color and brightness to your garden all year long!
How to Plant Spring Bulbs?
Color is one of the most important factors when it comes to garden design, and spring-planted bulbs are a great way to add some extra color to your landscape. Not only are they beautiful on their own, but they also provide a wonderful contrast against the cooler colors that will be in season during the summer. Spring-planted bulbs are easy to plant and care for, and there are a variety of different varieties available that will perfectly complement your garden.
When Should You Plant Spring Bulbs?
With the arrival of spring, it's time to start thinking about planting bulbs in your garden. There are a variety of beautiful bulbs that can be planted in the spring, and they're easy to care for, making them a great choice for someone who wants to add color and interest to their yard without much effort.
Consider the season when deciding which bulb to plant in your garden. Spring-planted bulbs will typically bloom earlier than bulbs planted in the fall, so make sure you choose the right one for your garden. There are a variety of different types of spring-planted bulbs to choose from, so find one that will fit well into your landscaping. With a little planning and effort, you can have a beautiful garden that blooms all year.
How to Care for Spring-Planted Bulbs?
Spring is a wonderful time to plant bulbs in your garden. Here are a few tips on how to get started:
First, be sure to research which types of bulbs work best for your garden and climate. Some popular choices include tulips, daffodils, hyacinths, and crocuses. Once you've selected the bulbs you want to buy, purchase them in advance so that you have plenty of time to plant them in the ground or in pots.
Once you have your bulbs home, it's time to take care of them! Make sure that their soil is moist but not soggy – this is crucial for bulb growth. Water them regularly during dry weather, and be sure not to overwater them, as this can damage their roots. When the flowers start blooming, cut the stems close to the ground so that the bulb will continue flowering indoors. After the flowers fade away (usually around mid-March), allow the foliage (orchids tend not to shed their leaves) to die back naturally. Enjoy your beautiful spring-planted bulbs!
In Short
Spring bulbs are a great way to add color and life to your garden. Planting these bulbs will provide you with beautiful flowers throughout the spring and summer. Bulbs are easy to care for and can be planted in almost any type of soil. Be sure to plant your bulbs in the fall so that they have time to establish themselves before the first frost. With a little love and care, your spring bulbs will thrive and bring you enjoyment for years to come.