4 Tips For Optimal Tree Maintenance
In tough times, many Americans are relying on their gardens to get them through, with The New York Times recently publishing the headline, Food Supply Anxiety Brings Back Victory Gardens. In times of need and plenty alike, few things are quite as gratifying as having a large garden with trees that provide shade and food. Common trees you may have in your yard include American hollies, red oaks, silver maples, sugar maples and Eastern redbuds. Popular fruit trees, meanwhile, include honeycrisp apple, Lapins cherry, Harken peach, Warren pear, and Santa Rosa plum trees. If you want to ensure that the trees in your garden last a lifetime, resisting common problems and pests, the following tips may be useful.
Getting Your Watering Schedule Right
Trees have very specific needs when it comes to watering. For instance, newly planted trees require frequent watering, with experts recommending daily watering for up to two weeks after planting, tapering to every two or three days for the next three months or so, and culminating in just once a week of watering after the roots have stabilized. This is only a general rule, though, since watering frequency will depend on everything from the type of tree to the climate in the zone you are living in. One general tip to test for the need to water is to take an eight-inch or longer screwdriver and stab it into the soil. If it doesn't slide into the soil further than around six inches, it is a good sign your tree needs more water.
Choosing The Right Fertilizer
Fertilizer is a vital way to ensure your beautiful trees receive an optimal cocktail of nutrients, but choosing a quality product is key. Avoid those containing high levels of nitrogen as well as weed-and-feed fertilizers, since they can damage roots. Seeking advice on the best products for your specific trees is important, to ensure you aren't doing more harm than good through your product choice. Aim to fertilize your trees every two or three years in the autumn or winter season. Make sure you reach the totality of the root area, applying product to any turf surrounding your tree as well. Be aware that some trees require less fertilization than others; for instance, applying too much fertilizer to pine trees, causes 'leaf scorch' and an unattractive, gapped appearance between leaf whorls on branches.
Keeping An Eye Out For Pests And Disease
When pruning your tree to remove broken branches, watch out for signs of disease and pest infestation. Signs are usually visible on the leaves, bark, branches and twigs. These signs can include leaf discoloration, thinning foliage, poor branch growth, holes and frass on the trunk, and roots that lift upwards. Sometimes, pests such as carpenter ants are present. While these insects don't necessarily destroy the tree itself (since they feed on parts of the tree that are already rotten, injured or dying), they should be given due importance. Carpenter ants in trees should be eliminated quickly, since they can damage nearby structures, tunneling and chewing through wood to create nests. Other common pests include gypsy moths (which eat hardwood tree leaves), the Western tent caterpillar (which attacks aspen, fruit trees, poplar and willows, as well as other trees), and wood borers (which attack the bark of ash trees). It is a good idea to have a yearly inspection by a trusted professional to spot such problems before they cause severe damage to your tree or other parts of your property.
Applying Mulch
Mulch is a great ally for any tree to have, since it insulates roots, helps them stay hydrated, and protects them against wear and tear. To ensure your tree benefits optimally from mulch, remove any turf beneath your tree and apply around four inches of mulch, keeping the tree base clear. There are many different types of mulch to choose from – including wood chips, grass clippings, and hay. Whichever you choose, aim to go organic, since these materials decompose, improving the quality and fertility of soil.
Trees are a boon to many families currently undergoing tough times and seeking to literally 'live off the land'. If you have a yard with fruit trees or you simply enjoy gathering with others beneath the shade of your favorite tree, remember to water, fertilize, apply mulch, prune, and check for pests. Most importantly, schedule an appointment with an ISA-certified arborist, who can alert you to any potential problems early, so you can take the steps you need to save your trees.
Unique Gadgets Every Gardener Should Have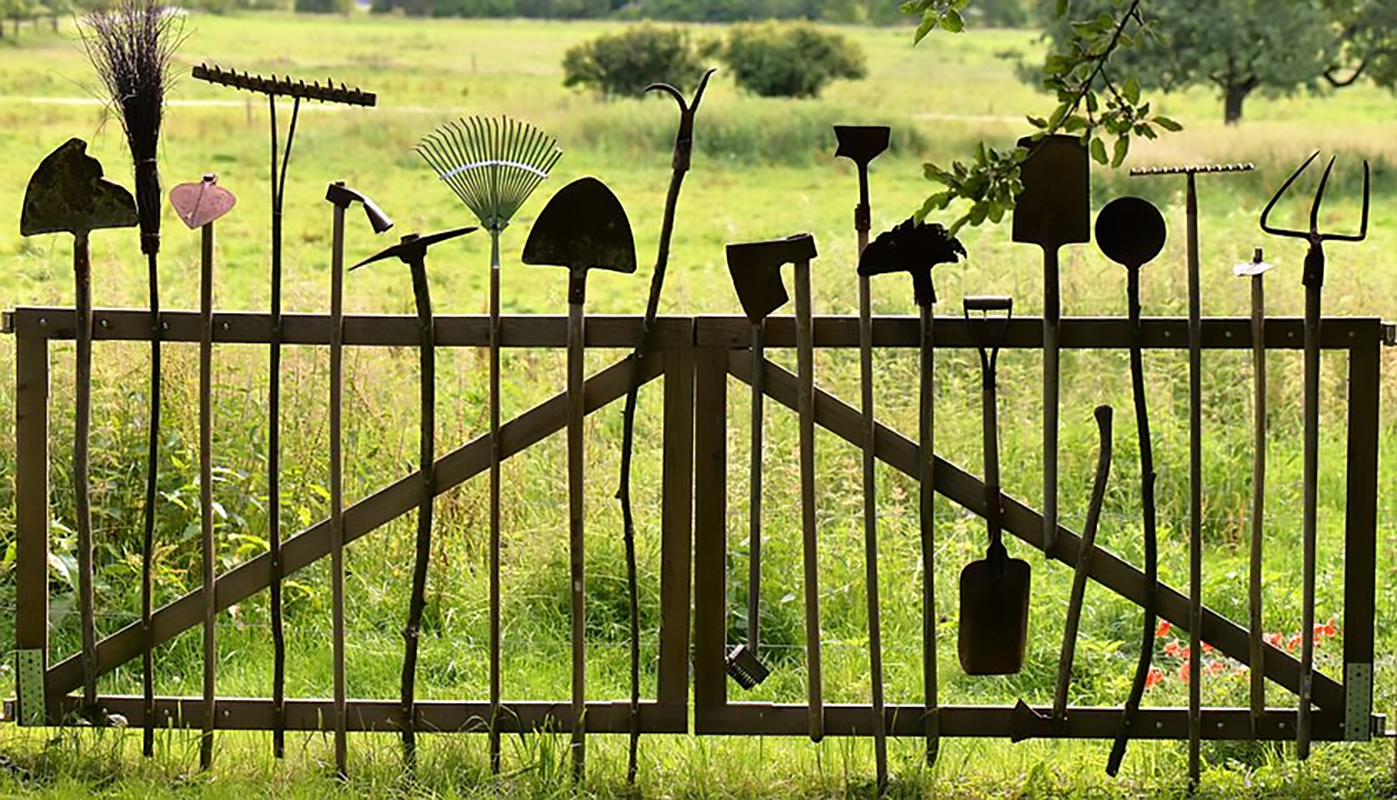 Every experienced gardener knows that they must have the necessary gadgets to help them in their hobby. If you have a parent who loves gardening, you may realize that they may have everything they need when it comes to pots, fungicide, and other needs for their plants. Still, there are likely to be some gadgets that are missing from their arsenal. Here are a few that you should consider:
Thermal Weeder
Weeds are a gardener's worst enemy. A considerable part of maintaining their garden is often spent on weeding. Those who want to make sure that they can spend their time potting and repotting their plants should make sure they have a thermal weeder. This gadget helps to blast away weeds with a temperature that can reach up to 600 degrees Celsius. Even deep-rooted weeds are easily killed within minutes. Since it utilizes temperature, there's no need to use dangerous chemicals that can harm their plants.
Rolling Composter
Serious gardeners know how important it is to have their own compost pile at home. These compost piles can grow into compost heaps that will usually take several months of turning. Not only is this time-consuming, but it is also back-breaking. Having a rolling composter can get this job done within weeks. All you have to do is to place all your waste ingredients into the composter and roll it, cutting down on any back-breaking hours spent on your compost mounds.
Digital Soil Tester
Gardeners need to check the quality of their soil before planting anything always. Often, these gardeners will use an old-fashioned kit. Since soil quality will usually change, it can be a time-consuming activity. With a digital soil tester, it will be easier to check for soil quality with a simple touch of the button. The great thing about this tester is that it can also help them test their garden whenever they like.
Tool Sharpener
Most gardeners will have tools for pruning, hoeing, cutting, grafting, and even trimming, but most of them will never think about buying a sharpener, a special piece of gear that can help them sharpen a multitude of their tools. So if you have the same issue, you should consider having a multi-tool sharpener.
Mobile Potting Bench
A gardener will spend a lot of time potting and repotting their plants. When plants need to propagate, gardeners will need to put their little plant babies into their own little pots. To make the process as organized as possible, it needs to be done on an organized work station. For many gardeners, their potting areas often end up cluttered. One way to prevent this is to have a mobile potting bench that you can easily take around your garden.
Herb Aero Garden
If you are a gardener, you probably spend most of your time outdoors, perhaps even in extreme weather. If you want to be able to continue gardening while indoors, you should buy yourself an herb aero garden. It is a great alternative if your indoors do not have the appropriate lighting to accommodate most of your plants.
When you think of a gift for your parents, you always have to think about their hobbies. If they are avid gardeners and love to play with soil and plant many different species, gifting them with these gardening gadgets will surely be a hit.