Easy-to-Grow Vegetables for Garden Neophytes
As the cost of living and groceries continues to increase, many people are starting to think about growing their own vegetables at home. To do it right so you get a good yield of edible vegetables, you have to consider many things — the complexities of soil type, the amount of sunshine per day, what seeds or strains to use, and more. As a beginner, you will have a lot to learn a lot about gardening to make it worth your time.
If you want to get started you don't have to worry about it being a chore. Here are some of the best vegetables to try growing as a beginner.
Cucumbers
Cucumbers are excellent for beginners for a few reasons. First, you can use them in a variety of ways in your cooking — make pickles, add them to salads, to drinks, make cucumber loaf, and so on. Second, there are two varieties of cucumbers — vining and bush cucumbers — that are different enough that you can learn about how to alter your technique. Vining cucumbers crawl up a trellis, fence or on soil where they flaunt their lush, green leaves. On the other hand, bush cucumbers yield in small gardens and containers you can put them inside your custom barn homes.
Cucumbers can be seeded indoors or transplanted in the ground but should be done not earlier than two weeks after the last frost. Because these veggies adore sunshine, grow them where they can be soaked in the heat and the light of solar power and not under the shade of trees. Make sure the soil is fertile, moist, neutral or highly alkaline, well-drained and not soggy.
Onions and Garlic
Both onions and garlic spices are probably the easiest to take care of since they are better able to fight off diseases and can grow in certain climate conditions. Also, both are planted and grown in almost the same way and require almost the same types or level of soil, watering and sunlight. If you want to maximize the yield and want to get bigger bulbs or cloves, you can fertilize the soil with nitrogen every few weeks.
Others
Fresh lettuce of multiple varieties, like romaine or iceberg, can be harvested in large amounts when you plant them in mild temperature with frequent watering. However, they tend not to fare so well during the warmer parts of the summer. Potatoes can survive in containers so you can have them indoors if the garden is full. Just keep the soil moist by watering daily.
Having your own garden does not just make you self-reliant. Also, it brings you fun even when you're doing it while the sun strikes very hot or the cold temperature creeps in to your bones. For a start, you do not need to put pressure on yourself to get everything done impeccably. You just need to take it easy first, learn the ropes of gardening until you master it.

Unique Gadgets Every Gardener Should Have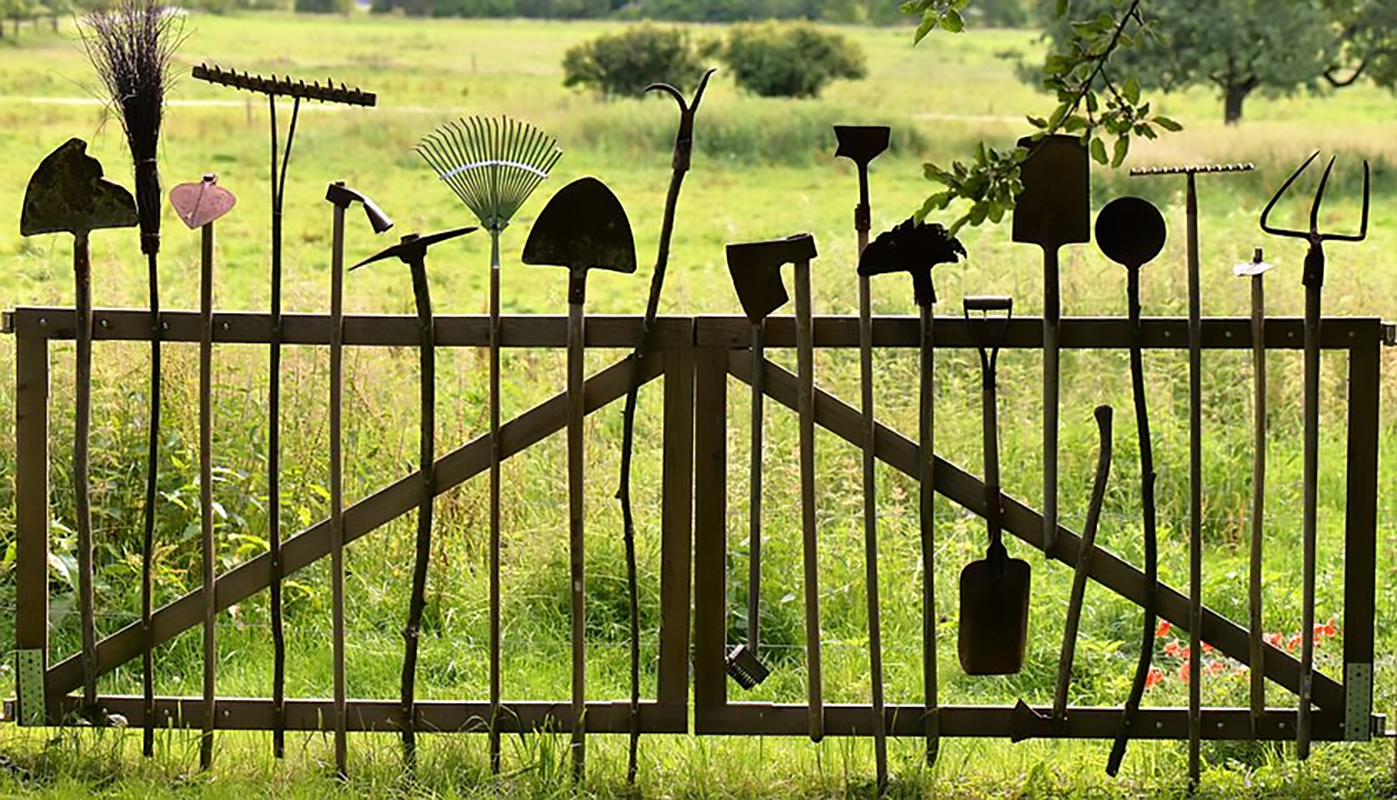 Every experienced gardener knows that they must have the necessary gadgets to help them in their hobby. If you have a parent who loves gardening, you may realize that they may have everything they need when it comes to pots, fungicide, and other needs for their plants. Still, there are likely to be some gadgets that are missing from their arsenal. Here are a few that you should consider:
Thermal Weeder
Weeds are a gardener's worst enemy. A considerable part of maintaining their garden is often spent on weeding. Those who want to make sure that they can spend their time potting and repotting their plants should make sure they have a thermal weeder. This gadget helps to blast away weeds with a temperature that can reach up to 600 degrees Celsius. Even deep-rooted weeds are easily killed within minutes. Since it utilizes temperature, there's no need to use dangerous chemicals that can harm their plants.
Rolling Composter
Serious gardeners know how important it is to have their own compost pile at home. These compost piles can grow into compost heaps that will usually take several months of turning. Not only is this time-consuming, but it is also back-breaking. Having a rolling composter can get this job done within weeks. All you have to do is to place all your waste ingredients into the composter and roll it, cutting down on any back-breaking hours spent on your compost mounds.
Digital Soil Tester
Gardeners need to check the quality of their soil before planting anything always. Often, these gardeners will use an old-fashioned kit. Since soil quality will usually change, it can be a time-consuming activity. With a digital soil tester, it will be easier to check for soil quality with a simple touch of the button. The great thing about this tester is that it can also help them test their garden whenever they like.
Tool Sharpener
Most gardeners will have tools for pruning, hoeing, cutting, grafting, and even trimming, but most of them will never think about buying a sharpener, a special piece of gear that can help them sharpen a multitude of their tools. So if you have the same issue, you should consider having a multi-tool sharpener.
Mobile Potting Bench
A gardener will spend a lot of time potting and repotting their plants. When plants need to propagate, gardeners will need to put their little plant babies into their own little pots. To make the process as organized as possible, it needs to be done on an organized work station. For many gardeners, their potting areas often end up cluttered. One way to prevent this is to have a mobile potting bench that you can easily take around your garden.
Herb Aero Garden
If you are a gardener, you probably spend most of your time outdoors, perhaps even in extreme weather. If you want to be able to continue gardening while indoors, you should buy yourself an herb aero garden. It is a great alternative if your indoors do not have the appropriate lighting to accommodate most of your plants.
When you think of a gift for your parents, you always have to think about their hobbies. If they are avid gardeners and love to play with soil and plant many different species, gifting them with these gardening gadgets will surely be a hit.