Creating a Butterfly Sanctuary in Your Garden
Butterflies are some of the most important contributors to our environment. They're proven to be hardworking and effective pollinators, and their presence determines the stability and health of an ecosystem. Lately, they have also become valuable in promoting tourism. For instance, Texas holds its annual Butterfly Festival in October, where you can see more than 300 species of free-flying butterflies. Butterfly spotting has also become extremely popular, and people often go to butterfly sanctuaries such as the Monarch Butterfly Sanctuary in California and the Magic Wings Butterfly House in North Carolina to see and admire these insects up close. 
Since research has found that there is a 2 percent decline in butterflies every year, it's important to find ways to protect them and provide a safe place where they can thrive. A garden can be the perfect place to help butterflies survive– here's how to transform your outdoor space and make them the ideal place for these beautiful and brightly-colored winged creatures.
Choose the Right Plants
Brightly colored flowering plants such as phlox, marigold, lantana, heliotrope, and lavender, as well as plants and herbs such as milkweed and mint are attractive to butterflies, and having them in your garden may encourage these insects to visit your outdoor space frequently. But if you want to create a haven for them, then you need to have plants that female butterflies will want to lay eggs in, as well as caterpillar host plants. These include pussy willow, sulfur buckwheat, honeysuckle, blueberry, lilacs, and ivy. Since butterflies prefer a somewhat wild garden with long grass and some weeds here and there, designate a spot in your outdoor space for your butterfly sanctuary, then keep the rest of your garden looking neat and orderly.
Meanwhile, if you want to keep butterflies off certain parts of your garden, such as the places where they can get accidentally trampled on by kids and pets, then make sure that they're free of grass, or mow these spots frequently. Caterpillars like to eat the roots of native types of grass, and butterflies also like to make them their breeding grounds. Maintaining your lawn with a zero turn mower is a great option because it'll prevent butterflies and caterpillars from getting injured or killed.  
Make a Place Where Butterflies Can Bask
Butterflies need an open, airy, and sunny space where they can bask. Since they're cold-blooded creatures, they need the heat of the sun to warm up the tiny muscles in their wings so they can take flight. In the morning and on cool days, you'll likely see butterflies spending a lot of time under the sun with their wings spread. Make sure that there are several spots in your garden where butterflies can do this, and avoid putting plants in these areas. Also, since butterflies need certain minerals from the earth that they can't get from flowers, you'll need to have spots called puddlers, where they can siphon these minerals from the soil. To make a puddler, place an old basin in the butterfly sanctuary and fill it with sand, a little water, and a bit of salt. Once the water evaporates, you'll be left with damp sand where butterflies will love to drink from or puddle in.
Avoid Using Pesticides
The use of pesticides and chemical-based fertilizers in gardens is one of the main reasons why butterflies are dying out. Avoid using these in your outdoor space, and if you truly have to get rid of pests, consider using a DIY or organic pest repellent. Horticultural oils will get rid of pests, such as aphids, without harming pollinators. You should also keep your garden clean and be on the lookout for any signs of infestation every day so you can deal with the problem swiftly before it spreads to other parts of your garden.  
There's nothing quite as magical and charming as the sight of fluttering butterfly wings in the air. Consider these tips to create a butterfly sanctuary in your garden so you can do your part to protect and conserve these amazing pollinators.

5 Tips For Selecting The Right Fountain Pump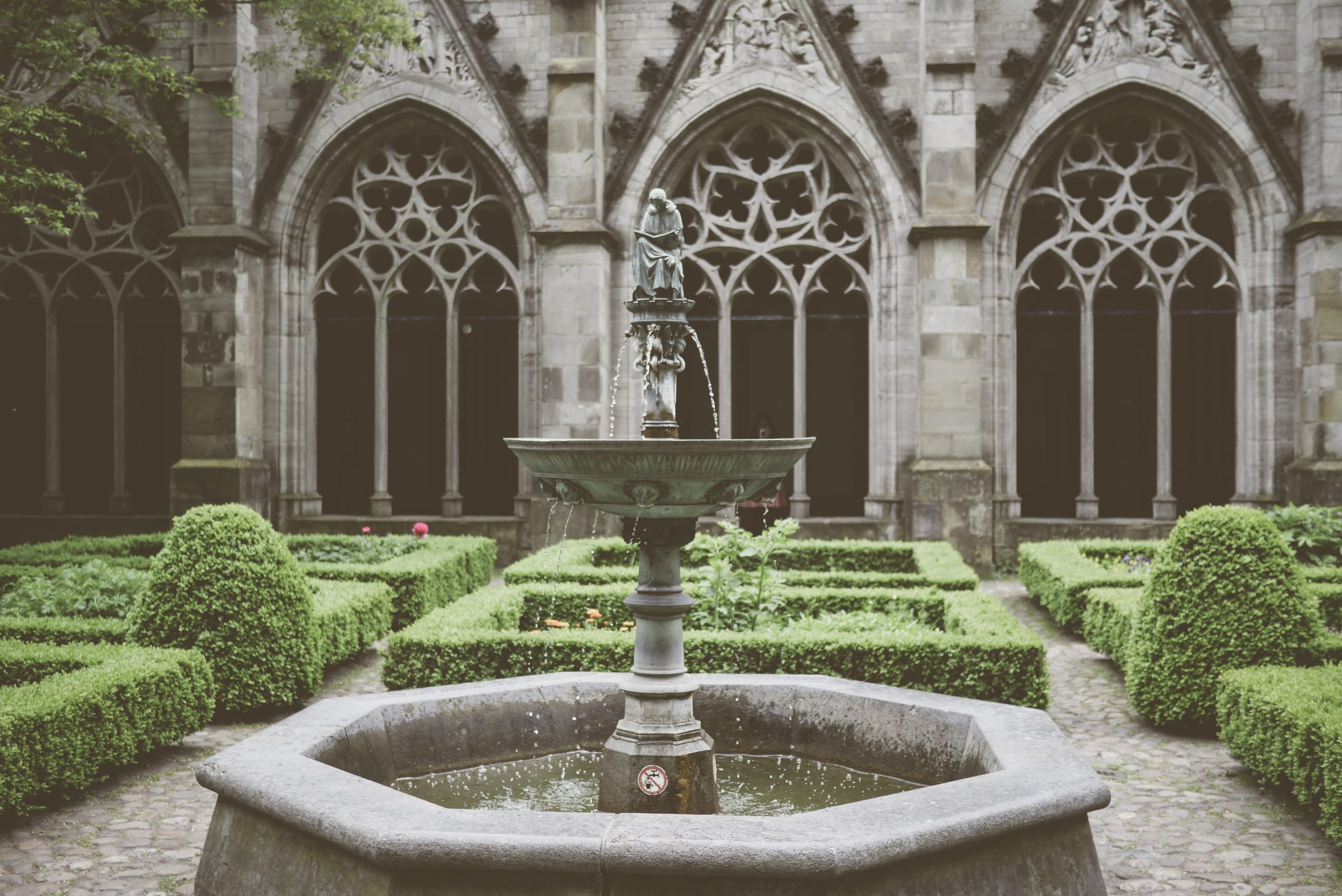 Fountains are a beautiful addition to any garden or backyard. They bring a sense of tranquility and ambiance to your outdoor space. One essential component of a fountain is the pump. The right pump can make all the difference in your fountain's overall aesthetics and functionality. However, with so many options available, choosing the right one can be daunting. That's why we've compiled this guide with five tips to help you select the right fountain pump for your needs. Whether you're a seasoned fountain owner or a beginner, these tips will help you make an informed decision and ensure your fountain runs smoothly for years. So, let's dive in and explore the world of fountain pumps!
Tip #1: Determine The Flow Rate And Head Height Of Your Fountain
The first step in selecting the right FountainTechPumps fountain pump is to determine your fountain's flow rate and head height. The flow rate refers to the amount of water that flows through the pump per minute. The head height refers to the vertical distance between the pump and the top of the fountain. These two factors are critical in determining the size and power of the pump that you need. When choosing a pump, it's important to find one that can handle your fountain's flow rate and head height. A pump with too little power will not be able to circulate enough water, while a pump with too much power will waste energy and create too much turbulence. To determine the flow rate and head height of your fountain, measure the fountain basin's diameter and the fountain's height. Then, use a fountain pump sizing chart to determine the appropriate pump size. Once you have determined your fountain's flow rate and head height, you can look for pumps that meet those requirements. Be sure to consider the size and type of your fountain when selecting a pump from our company FountainTechPumps.
Tip #2: Consider The Size And Type Of Your Fountain
The size and type of your fountain will play a significant role in the type of pump you should choose. If you have a small fountain with a simple design, you may only need a small submersible pump. However, you may need a more powerful pump if you have a larger fountain with multiple tiers or waterfalls.
When considering the size and type of your fountain, it's important to consider the overall design and aesthetics. You want to choose a pump that will function well and complement your fountain's look. For example, if you have a modern fountain with clean lines and a minimalist design, you may want to choose a pump with a sleek and simple design.
Another factor to consider is the type of water feature you have. Some fountains have a single stream of water, while others have multiple streams or waterfalls. If you have a fountain with multiple streams, you may need a pump with multiple outlets to accommodate each stream.
Tip #3: Choose The Right Material And Durability For The Pump
The material and durability of the pump are also essential factors to consider when selecting a fountain pump. Most pumps are made from either plastic or metal, each with its advantages and disadvantages. Plastic pumps are generally less expensive and lighter in weight, but they may not be as durable as metal pumps. Metal pumps are more durable but also more expensive.
When choosing a pump, it's important to consider the environment in which it will be used. If your fountain is in an area with harsh weather conditions, such as extreme heat or cold, you may need a more durable pump. Look for pumps designed to handle harsh conditions and made from high-quality materials.
Tip #4: Look For Energy-Efficient Fountain Pump
Another important factor to consider when selecting a fountain pump is energy efficiency. An energy-efficient pump will save you money on your energy bills and reduce your carbon footprint. When shopping for a pump, look for models with a high energy efficiency rating, such as Energy Star-certified pumps.
In addition to choosing an energy-efficient pump, you can reduce energy consumption by using a timer to control when the pump runs. This can help you conserve water and energy while maintaining your fountain's beauty and functionality.
Tip #5: Check For Additional Features And Maintenance Requirements In Fountain Pump
Finally, when selecting a fountain pump, it's important to check for any additional features or maintenance requirements. Some pumps may come with built-in filters or UV clarifiers, which can help keep the water in your fountain clean and clear. Other pumps may require more maintenance, such as regular cleaning or replacement of parts.
Before purchasing a pump, read the manufacturer's instructions and warranty information. This will help you understand maintenance requirements and ensure you can properly care for your pump. Additionally, be sure to choose a pump with a warranty, so you can know that you're protected if anything goes wrong.
Conclusion
Choosing the right fountain pump is essential for ensuring your fountain looks and functions at its best. By following these five tips, you can select a pump that perfectly fits your needs and environment. Remember to consider the flow rate and head height of your fountain, the size and type of your fountain, the material and durability of the pump, energy efficiency, and any additional features or maintenance requirements. With the right pump, you can enjoy the beauty and tranquility of your fountain for years to come.