How to get Electricity to your Garden
An electrical connection to the garden adds a whole new level of usefulness, comfort as well as improving security. A constant electrical source in the garden is ideal if you're looking to add some flare to the backyard garden with a fountain, speakers, a projector for a party or extra lighting to run along footpaths or beside stools.
Aussie's today are using their gardens for more than just somewhere to grow vegetables and that means electricity is essentially required to get the most out of the garden. Below we'll take a look at a few of the easiest ways to get electricity running to your garden.
Solar Panels and Batteries
The most environmentally friendly option for getting electricity to the garden will be through investing in an array of solar panels paired with rechargeable batteries and an inverter. This way you'll have a near-constant source of free electricity that your garden's lights and other accessories can connect to.
Keep in mind that depending on the size of your solar panels and your battery's voltage output you might not be able to power everything you'd like to. These solar solutions are fantastic for lower electricity use, but if you're wanting to power other appliances, tools and more then it's best to consider a generator. More on that below.
Portable, Low-cost Generators
If you're looking for a solution a little more permanent then it might be a good idea to consider a generator. This way, when the time comes to switch on all of your home's garden lighting and other accessories like pool lighting, outdoor speakers and more, you'll be able to start your generator and be done with it. There's very little that a generator can't power in the garden and that means you'll have no cap on what you could do.
You might want to consider smaller, more portable generators for your garden as these will be easy to conceal but will also be virtually silent. Generators from retailers like Outbaxcamping are perfect solutions for at-home garden electricity requirements as they're affordable and incredibly efficient.
Temporary Extension Cables from the House
One of the easiest, quick fixes to getting electricity in the garden is running an extension cable form the house to whatever you need to be powered in the garden. Whether it's a temporary water feature, lighting, bug zapper or just about anything else, an extension cable should do the trick on a temporary basis. Just be sure to use more heavy duty extension cables for appliances or tools that require higher amperages.
It's important to remember that an extension cord isn't designed to be a permanent solution. You're still able to use these cables to temporarily power appliances, tools and lighting in your backyard. Just be sure it's not forecast to rain and make absolutely certain no children or pets will be able to mess around with it.

Unique Gadgets Every Gardener Should Have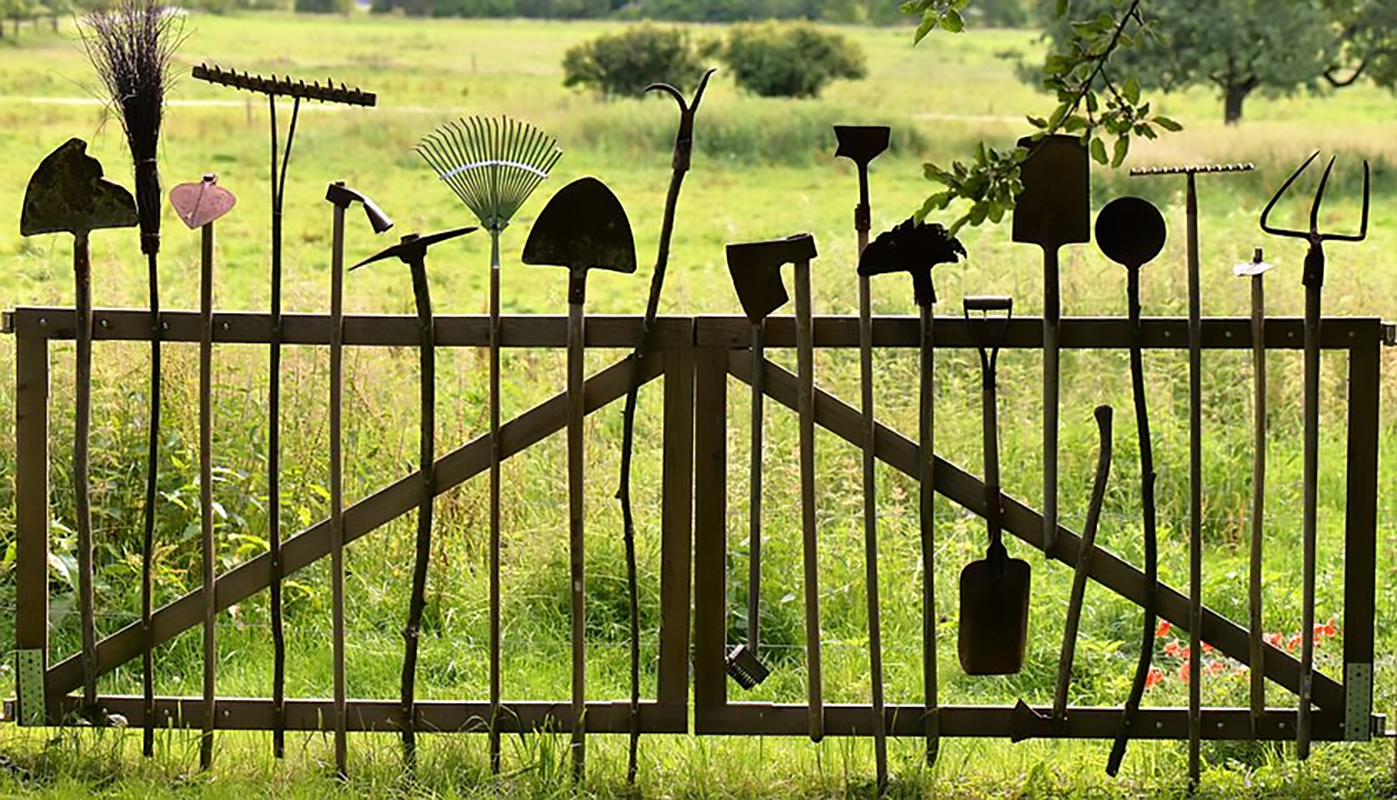 Every experienced gardener knows that they must have the necessary gadgets to help them in their hobby. If you have a parent who loves gardening, you may realize that they may have everything they need when it comes to pots, fungicide, and other needs for their plants. Still, there are likely to be some gadgets that are missing from their arsenal. Here are a few that you should consider:
Thermal Weeder
Weeds are a gardener's worst enemy. A considerable part of maintaining their garden is often spent on weeding. Those who want to make sure that they can spend their time potting and repotting their plants should make sure they have a thermal weeder. This gadget helps to blast away weeds with a temperature that can reach up to 600 degrees Celsius. Even deep-rooted weeds are easily killed within minutes. Since it utilizes temperature, there's no need to use dangerous chemicals that can harm their plants.
Rolling Composter
Serious gardeners know how important it is to have their own compost pile at home. These compost piles can grow into compost heaps that will usually take several months of turning. Not only is this time-consuming, but it is also back-breaking. Having a rolling composter can get this job done within weeks. All you have to do is to place all your waste ingredients into the composter and roll it, cutting down on any back-breaking hours spent on your compost mounds.
Digital Soil Tester
Gardeners need to check the quality of their soil before planting anything always. Often, these gardeners will use an old-fashioned kit. Since soil quality will usually change, it can be a time-consuming activity. With a digital soil tester, it will be easier to check for soil quality with a simple touch of the button. The great thing about this tester is that it can also help them test their garden whenever they like.
Tool Sharpener
Most gardeners will have tools for pruning, hoeing, cutting, grafting, and even trimming, but most of them will never think about buying a sharpener, a special piece of gear that can help them sharpen a multitude of their tools. So if you have the same issue, you should consider having a multi-tool sharpener.
Mobile Potting Bench
A gardener will spend a lot of time potting and repotting their plants. When plants need to propagate, gardeners will need to put their little plant babies into their own little pots. To make the process as organized as possible, it needs to be done on an organized work station. For many gardeners, their potting areas often end up cluttered. One way to prevent this is to have a mobile potting bench that you can easily take around your garden.
Herb Aero Garden
If you are a gardener, you probably spend most of your time outdoors, perhaps even in extreme weather. If you want to be able to continue gardening while indoors, you should buy yourself an herb aero garden. It is a great alternative if your indoors do not have the appropriate lighting to accommodate most of your plants.
When you think of a gift for your parents, you always have to think about their hobbies. If they are avid gardeners and love to play with soil and plant many different species, gifting them with these gardening gadgets will surely be a hit.