A Homeowner's Guide To Shed Organization: The Do's And Don'ts
Your shed is a beneficial part of your property, but it is usually overlooked and undervalued. It is where homeowners store unused items, tools, supplies, and anything that won't fit inside the house, so things get quickly out of control if you're not aware of the do's and don'ts of shed organization. Let's get started!
Shed Organization – Do's
Determine If DIY Or Ready-Made Garden Sheds Are Right For You
While you can save creating your DIY shed, why not look at great garden sheds online? These are ready-made are now available to make your life a lot easier. It is crucial to have a well-designed garden shed because it usually stores dangerous substances. Ready-made garden sheds are engineered and built by professionals to ensure that homeowners will have less hassle organizing their stuff. If you're ready to get organized, make sure that your existing shed can handle order. If not, invest in a new one.
Organize With Shed Shelving
Shelving is an essential aspect of shed organization. Before you start piling things in your shed, be sure to have an adequate number of shelves. Organize the items according to what you use the most. For example, you can store everyday tools within easy reach and somewhere where you can easily see them. Stow rarely used items on top. To prevent nasty incidents, put bulky or heavy items at floor level.
Declutter Your Home
In your free time, it would be nice to declutter your home to get rid of the things you need to throw away. Sometimes we store unwanted items in our shed thinking that they can still be used in the future. However, they may get damaged over time, rendering them unusable. Remove residential rubbish as early as possible to prevent accumulating trash in your shed. You can always repurpose old cupboards and shed furniture to save money.
Use Shovel Racks
Your hardware and cleaning tools, like forks, spades, hoes, and brooms are all necessary, so you need to organize them in a shovel rack. You can create a shovel rack from a piece of plywood with slots or using an old pallet. Attach the shovel rack securely on the wall.
Use Pegboard
Attaching pegboard on the walls enable you to hang all types of tools, making them accessible and also saving space. You can hang your power tools, hand tools, sprinklers, hoses, paintbrushes, and gardening shears. Make your pegboards fun and bright by painting them with different colors which also serve as codes for tool organization.
Use Household Items For Storage
Small metal items, such as screws, clips, pins, nails, bolts, and other hardware bits can be stored in repurposed mason jars. A door shoe organizer is a good place to store your seed packets.
Use Hooks
Hooks are your best buddies in your garden shed. You can use them to hang tools such as secateurs and
trowels. Hook your tools on a shower curtain rail, old palette, or a window frame.
Use The Ceiling
Convert ply boards into a useful space or shelving up top. You can hang your big bikes from the ceiling so that you can reclaim some floor space.  You can even use an old PVC pipe as a fishing rod holder.
Use Magnets
Magnets can do wonders for shed organizing. A magnetic tool holder and magnetic knife rack can store pliers, files, screwdrivers, and other metal tools.
Hang Your Garden Hose
You can make a perfect hose hanger out of an old bucket or cable-spool. A wall-mounted cylinder or an old car wheel can be converted into a hose hanger. By doing so, your garden hose is accessible and ready whenever you need to water your geraniums, organic veggies, and all sorts of your plants in your greenhouse or garden.
Shed Organization – Don'ts
Store Paint
Storing paint in your shed will leave it unusable over time due to temperature fluctuations. Store paint in dry places where the temperatures are low, such as closet indoors or basements. Contact your local recycling agency to dispose of old paint.
Store Pet Food And Paper Products
Paper products, such as napkins and paper towels, and pet food can attract rodents and bugs. Store these products separately and away from high temperatures.
Use Your Shed As A Dumping Area
Immediately dispose of trash and don't dump unused items in your shed. If you're 100% sure that items are not usable anymore, it is best to get rid of them.
Conclusion
Organizing your shed can be fun and exciting, allowing you to use your resourcefulness and creativity. There are many things you can find at home that can be repurposed as shed organizers. While you can create your DIY garden shed, you can always purchase ready-made garden sheds online if you're too busy or don't have the interest to build one. Every home repair and maintenance activity is made easier and faster if you have a well-designed and organized shed. Happy organizing!

6 Expert Tips to Find the Right Lawn Mower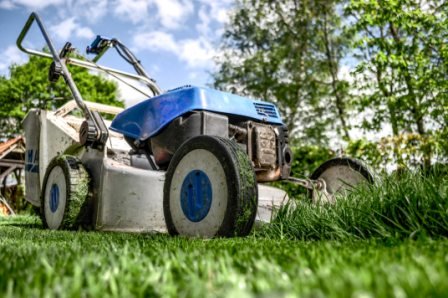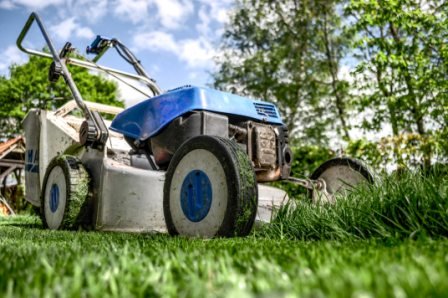 Planning to buy a lawn mower for your garden? It will be wise to think of a few factors before you invest on a lawn mower. Starting from the size of the garden to the frequency of mowing, everything has to be taken into consideration because lawn mowers can be quite expensive. In addition to the brand, features, and the price of the mower, you should also keep an eye on the shape and size of the topography. But there are three main factors that will help you decide the best lawn mower for your garden: the level of terrain, the number of obstacles in the garden such as plants, flower beds, trees, etc, and the size of the garden. Here are some of the lawn mowers that will be suitable for you:
1. Walk-behind mowers
Probably the most popular of all the lawn mowers is the walk-behind variant that will give you plenty of options to mow your lawn. These are generally two-stroked mowers that have the ability to cut yards of lawn continuously without any interruption. Moreover, these mowers can run for years and they require very low maintenance too. The ideal size of the walk-behind mowers is 20" to 22". You should always measure the length and width of the garden along with the size of the yard gate so that you don't have any problem while using the mower.
2. Zero-turn mowers
These mowers are hugely popular when it comes to mowing golf courses and landscapes. They are easy to use as they offer high-speed cutting and can turn very precisely. There will be two lap bars that you will act as the driving wheel. You have to maneuver the bars carefully to make sure that you are mowing the right areas of the lawn. If you have a huge lawn that has got big obstacles such as ponds or trees, then a zero-turn mower will be the right choice. With the fast mowing capability, it will be easier to cut down the grass in a relatively short period of time. This will allow you to mow a large area very quickly.
3. Push mowers
Push mowers are the most common in houses that have a small garden in front with grass in it. These mowers are small in size and you have to push them manually to cut the grass. The blades are attached between the two wheels and they are appropriate for mowing small patches of grass in the garden. There is no engine to operate this mower. So, you will have to push it around the areas that you want to clean. The standard size of these mowers is 16" but you can get a bigger variant that measures 20" or even a smaller variant that measures 14". One of the benefits of the push mowers is that they are really affordable. Their price varies from $80 to $110 because of their manual operation and size.
4. Gas or electric motor-powered mowers
There are various pros and cons of buying a gas or electric motor-powered mower. First of all, electric mowers are absolutely a gem because of their precision and cleanliness. They are easier to operate and do not create any mess while you mow. However, they can run out of power if you don't have two batteries. The corded mowers are still okay but the size of the cord will be a challenge. But if you are using cordless mowers, then you need to have a couple of extra batteries charged up.
Gas mowers, on the other hand, can be more powerful and precise and electric mowers. According to Discover Ziehler, they have the ability to last longer but there are a couple of factors that can get in their way. First, they require frequent maintenance so that the gas does not run out. You have to constantly check the level of gas left in the mower so that it does not stop working all of a sudden. The second thing is it creates a lot of mess while cutting the grass. That is something that the electric mowers do not have. You will have to keep cleaning the grass after mowing for a few minutes so that the blades can cut through better and quicker.
5. Self-propelled mowers
These are all-wheel mowers that are quite heavy to drive around. They have the capability to cut through grass quickly but their weight can be a challenge when you are going uphill. Make sure that you buy this model only when you are planning to mow a flat lawn because, with so much weight, it will be difficult to maneuver the mower on various parts of the lawn.
6. Riding mowers
Those who find it extremely difficult to use a push mower or take a lot of time to mow a small lawn, it will be better to buy a riding mower. This type of mower will offer the basic facilities of mowing. They are just push mowers with an electric motor in the rear end so that you can drive the mower instead of having to push it around the lawn. In fact, this can be a cost-effective solution if you don't want to spend a huge amount on a mower but want to get the job done somehow. They are easy to operate and can mow small gardens very quickly. Depending on the size of the mower, you can look to spend between $600 and $1000 to get one of these mowers for your garden.
Buying a lawn mower can be a big investment. You will have to decide what the priorities are and then find the right type of mower according to the different features given above. There are several varieties of mowers from different brands that you can get but the size of the lawn and the comfort that you want to get while cutting the grass can be two big factors to decide which type of mower will be best suited for your garden.