Ideas for Your Garden in Retirement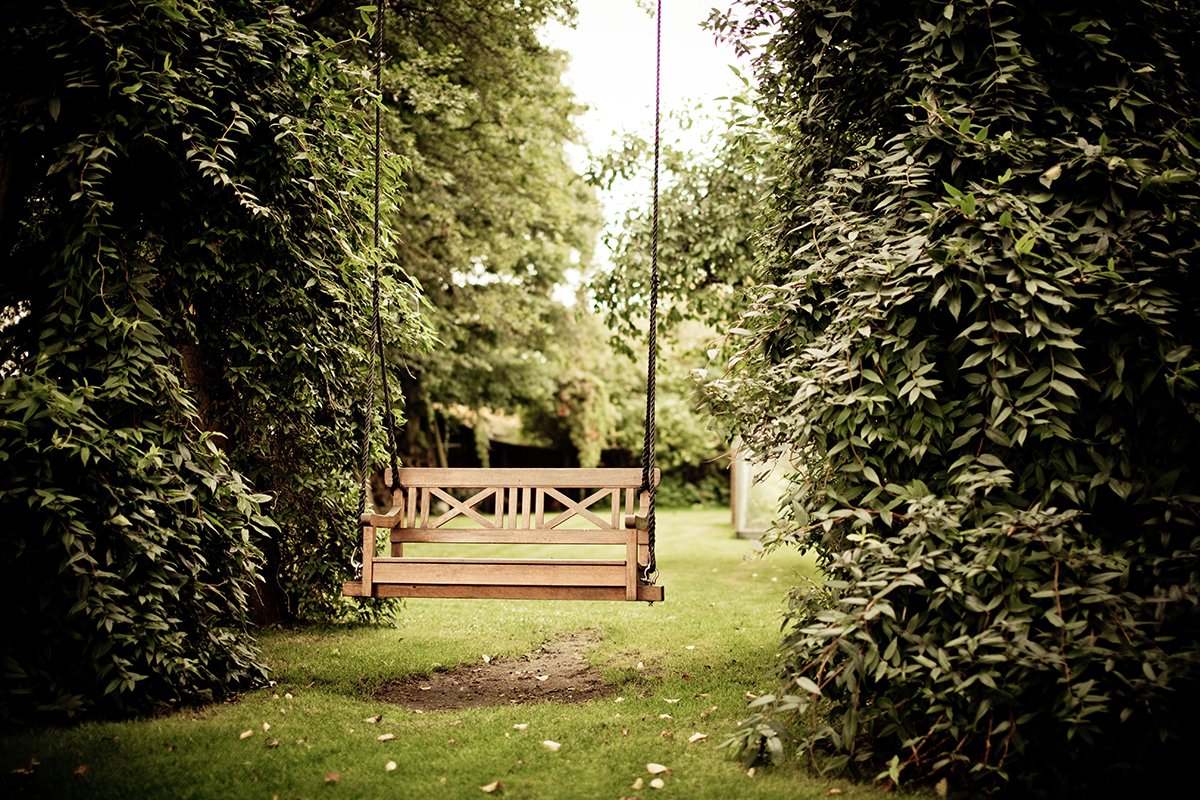 Gardening is good for you. In fact, it's prescribed on the NHS. Getting outside gives you the chance to get some vitamin D, which is great for your immune system while doing a hobby you enjoy triggers dopamine, the hormone that helps you feel motivated.
If you've recently retired and you're planning on using your garden more, now could be a great time to plan what you're going to do with it. Maybe you saved enough funds for a project in your retirement. Perhaps you can benefit from equity release to allow you to focus on renovating different areas of your home.
Whatever the reason for pepping up your outside space, here are some ideas to inspire you.
Grow Your Own
Why not set aside a corner of your garden for a vegetable patch? Whether you're a gardening pro or a novice, there are plenty of vegetables that are relatively easy to maintain. Plus, it's rewarding to be able to tuck into the different foods that you've grown.
Some key points to remember are to set up your fruit and veg patch on a flat part of your garden and to make sure the plants get plenty of light. You might need to invest in a protective cover to ward off insects and birds, too.
Get an Outdoor Pizza Oven
Are you thinking of hosting some garden parties? While barbecues remain one of the most popular ways to cook outdoors, pizza ovens are gaining in popularity and are sure to be a hit with any guests you have.
These are a particularly great choice if you don't have a large outdoor space and can make mealtimes fun.
Build a Garden Studio
If you saved enough to retire and have enough money for a larger garden project, an outdoor studio could be ideal. This is a step up from a tool shed and can be used to create something truly special.
This could be a space where you can enjoy crafts, such as pottery and painting. Or maybe you could use it as a writing room or somewhere you go to do yoga. You can really make this your own.
Make a Play Area
Set aside a section of the garden for the grandkids. They'll love having their own little part of your home where they can play outside and enjoy games.
This could also be a great use for your garden room if they visit a lot. Add some slides, games, and bright cushions to make it special.  
Watch Wildlife
A pond or bird watching shed is ideal for wildlife lovers. If you'd love nothing more than to watch the creatures that visit your garden, this is your chance to create a place for them.
What will you do with your garden?

Creating a Butterfly Sanctuary in Your Garden
Butterflies are some of the most important contributors to our environment. They're proven to be hardworking and effective pollinators, and their presence determines the stability and health of an ecosystem. Lately, they have also become valuable in promoting tourism. For instance, Texas holds its annual Butterfly Festival in October, where you can see more than 300 species of free-flying butterflies. Butterfly spotting has also become extremely popular, and people often go to butterfly sanctuaries such as the Monarch Butterfly Sanctuary in California and the Magic Wings Butterfly House in North Carolina to see and admire these insects up close. 
Since research has found that there is a 2 percent decline in butterflies every year, it's important to find ways to protect them and provide a safe place where they can thrive. A garden can be the perfect place to help butterflies survive– here's how to transform your outdoor space and make them the ideal place for these beautiful and brightly-colored winged creatures.
Choose the Right Plants
Brightly colored flowering plants such as phlox, marigold, lantana, heliotrope, and lavender, as well as plants and herbs such as milkweed and mint are attractive to butterflies, and having them in your garden may encourage these insects to visit your outdoor space frequently. But if you want to create a haven for them, then you need to have plants that female butterflies will want to lay eggs in, as well as caterpillar host plants. These include pussy willow, sulfur buckwheat, honeysuckle, blueberry, lilacs, and ivy. Since butterflies prefer a somewhat wild garden with long grass and some weeds here and there, designate a spot in your outdoor space for your butterfly sanctuary, then keep the rest of your garden looking neat and orderly.
Meanwhile, if you want to keep butterflies off certain parts of your garden, such as the places where they can get accidentally trampled on by kids and pets, then make sure that they're free of grass, or mow these spots frequently. Caterpillars like to eat the roots of native types of grass, and butterflies also like to make them their breeding grounds. Maintaining your lawn with a zero turn mower is a great option because it'll prevent butterflies and caterpillars from getting injured or killed.  
Make a Place Where Butterflies Can Bask
Butterflies need an open, airy, and sunny space where they can bask. Since they're cold-blooded creatures, they need the heat of the sun to warm up the tiny muscles in their wings so they can take flight. In the morning and on cool days, you'll likely see butterflies spending a lot of time under the sun with their wings spread. Make sure that there are several spots in your garden where butterflies can do this, and avoid putting plants in these areas. Also, since butterflies need certain minerals from the earth that they can't get from flowers, you'll need to have spots called puddlers, where they can siphon these minerals from the soil. To make a puddler, place an old basin in the butterfly sanctuary and fill it with sand, a little water, and a bit of salt. Once the water evaporates, you'll be left with damp sand where butterflies will love to drink from or puddle in.
Avoid Using Pesticides
The use of pesticides and chemical-based fertilizers in gardens is one of the main reasons why butterflies are dying out. Avoid using these in your outdoor space, and if you truly have to get rid of pests, consider using a DIY or organic pest repellent. Horticultural oils will get rid of pests, such as aphids, without harming pollinators. You should also keep your garden clean and be on the lookout for any signs of infestation every day so you can deal with the problem swiftly before it spreads to other parts of your garden.  
There's nothing quite as magical and charming as the sight of fluttering butterfly wings in the air. Consider these tips to create a butterfly sanctuary in your garden so you can do your part to protect and conserve these amazing pollinators.