6 Expert Tips to Find the Right Lawn Mower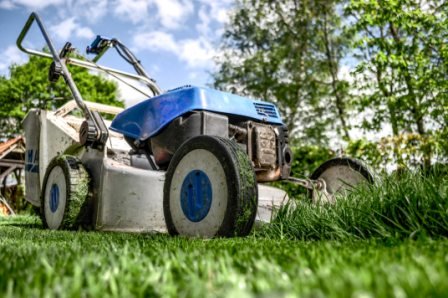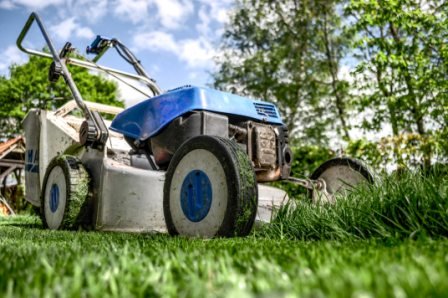 Planning to buy a lawn mower for your garden? It will be wise to think of a few factors before you invest on a lawn mower. Starting from the size of the garden to the frequency of mowing, everything has to be taken into consideration because lawn mowers can be quite expensive. In addition to the brand, features, and the price of the mower, you should also keep an eye on the shape and size of the topography. But there are three main factors that will help you decide the best lawn mower for your garden: the level of terrain, the number of obstacles in the garden such as plants, flower beds, trees, etc, and the size of the garden. Here are some of the lawn mowers that will be suitable for you:
1. Walk-behind mowers
Probably the most popular of all the lawn mowers is the walk-behind variant that will give you plenty of options to mow your lawn. These are generally two-stroked mowers that have the ability to cut yards of lawn continuously without any interruption. Moreover, these mowers can run for years and they require very low maintenance too. The ideal size of the walk-behind mowers is 20" to 22". You should always measure the length and width of the garden along with the size of the yard gate so that you don't have any problem while using the mower.
2. Zero-turn mowers
These mowers are hugely popular when it comes to mowing golf courses and landscapes. They are easy to use as they offer high-speed cutting and can turn very precisely. There will be two lap bars that you will act as the driving wheel. You have to maneuver the bars carefully to make sure that you are mowing the right areas of the lawn. If you have a huge lawn that has got big obstacles such as ponds or trees, then a zero-turn mower will be the right choice. With the fast mowing capability, it will be easier to cut down the grass in a relatively short period of time. This will allow you to mow a large area very quickly.
3. Push mowers
Push mowers are the most common in houses that have a small garden in front with grass in it. These mowers are small in size and you have to push them manually to cut the grass. The blades are attached between the two wheels and they are appropriate for mowing small patches of grass in the garden. There is no engine to operate this mower. So, you will have to push it around the areas that you want to clean. The standard size of these mowers is 16" but you can get a bigger variant that measures 20" or even a smaller variant that measures 14". One of the benefits of the push mowers is that they are really affordable. Their price varies from $80 to $110 because of their manual operation and size.
4. Gas or electric motor-powered mowers
There are various pros and cons of buying a gas or electric motor-powered mower. First of all, electric mowers are absolutely a gem because of their precision and cleanliness. They are easier to operate and do not create any mess while you mow. However, they can run out of power if you don't have two batteries. The corded mowers are still okay but the size of the cord will be a challenge. But if you are using cordless mowers, then you need to have a couple of extra batteries charged up.
Gas mowers, on the other hand, can be more powerful and precise and electric mowers. According to Discover Ziehler, they have the ability to last longer but there are a couple of factors that can get in their way. First, they require frequent maintenance so that the gas does not run out. You have to constantly check the level of gas left in the mower so that it does not stop working all of a sudden. The second thing is it creates a lot of mess while cutting the grass. That is something that the electric mowers do not have. You will have to keep cleaning the grass after mowing for a few minutes so that the blades can cut through better and quicker.
5. Self-propelled mowers
These are all-wheel mowers that are quite heavy to drive around. They have the capability to cut through grass quickly but their weight can be a challenge when you are going uphill. Make sure that you buy this model only when you are planning to mow a flat lawn because, with so much weight, it will be difficult to maneuver the mower on various parts of the lawn.
6. Riding mowers
Those who find it extremely difficult to use a push mower or take a lot of time to mow a small lawn, it will be better to buy a riding mower. This type of mower will offer the basic facilities of mowing. They are just push mowers with an electric motor in the rear end so that you can drive the mower instead of having to push it around the lawn. In fact, this can be a cost-effective solution if you don't want to spend a huge amount on a mower but want to get the job done somehow. They are easy to operate and can mow small gardens very quickly. Depending on the size of the mower, you can look to spend between $600 and $1000 to get one of these mowers for your garden.
Buying a lawn mower can be a big investment. You will have to decide what the priorities are and then find the right type of mower according to the different features given above. There are several varieties of mowers from different brands that you can get but the size of the lawn and the comfort that you want to get while cutting the grass can be two big factors to decide which type of mower will be best suited for your garden.

Mastering Lawn Care in Lancaster County: A Guide to Riding Mowers
Choosing the best lawn mower for your needs can seem like quite the task. Unless you're a landscaper, you likely aren't aware of just how many styles of mowers exist these days. You have your traditional manual push mowers, your walk-behind mowers, and your stand-on mowers. Then you have riding mowers and even robotic lawnmowers! Not to mention the different styles, brands, and attachments you can get that need to be compatible.
The style of lawn mower you choose will depend heavily on the size of your yard and your comfort during spring and summer weather. Today, we're going to look specifically at riding mowers to help you choose the best options for your Lancaster County property.
Advantages of Using a Riding Lawn Mower
Each style of mower has its pros and cons. Riding mowers tend to be one of the more popular choices these days, for good reason. For one, they can cover a lot more ground in a fraction of the time than a push or stand-on mower. They're also safer; most riding mowers have a kill switch under the seat. If you leave the seat, it powers off.
Sometimes we aren't thinking clearly in an emergency. For a dramatic example, if you see your kid heading for a collision with an oncoming vehicle, it's no surprise if you dart out of that seat and run to catch them with no thought for the ignition. You can rest easy knowing your lawnmower will stop itself.
Additionally, the blades are harder to access and most riding mowers have a 'blow chute' that directs any debris coming out of it, from grass clippings to small stones. These won't be jumping up to try and drill a hole in your jeans anytime soon.
Another great benefit to riding mowers is that they're accessible to a larger number of homeowners. Now, they aren't perfect— people with disabilities may have issues driving one. But they are great for people with mobility issues who can't stand for the entirety of their lawn or shove around a heavy mower on their own. It's also great for seniors who are still active but looking to reduce their risks, especially in lawn care.
Most riding mowers also have more options than manuals, pushes, or stand-ons. They come with mulching options, bagging options, and more. You can easily adjust speed and blade height to get the healthiest cut for your lawn. And, let's be honest, some of those seats are pretty darn comfortable, especially when you're having to be out in the heat of summer doing yard work.
Choosing the Right Riding Mower
One of the major cons of riding mowers? All the choices! It can easily get overwhelming when you want to look at riding lawn mowers for sale. You have different styles, cut widths, and features to explore. Let's take a quick peek at some of the options.
Riding Mowers, Garden Tractors, and Zero-Turn Mowers
The first differentiation is mowers versus garden tractors. Your standard riding mower will have a pretty simple design and use a steering wheel or two handles to control turns. Their attachments generally involve bagging, leaf disposal, aeration, seeding, dethatching, etc.
On the other hand, you have garden tractors. These tough guys use powerful engines and heavy-duty transmissions. They also work with more ground engagement, like a drag harrow or a plow. If you have several acres, you may need a more powerful machine like a garden tractor.
Both can generally handle hitching to pull other equipment around and some form of snow removal.
Next, we have what's called a 'zero-turn' mower. A zero-turn is closely related to the standard riding mower with one big difference: maneuverability. These mowers are popular for their sharp pivot abilities and front caster wheels. Zero-turn mowers can easily navigate obstacles in a lawn, from planter circles around trees to the decorative farm equipment you planted your spring flowers in.
These use a pair of lap bars or levers instead of a steering wheel to give you more precision control. They have a good forward speed and can get close to landscaping features without causing damage, cutting back on your need to use an edger.
Riding Mower Transmissions
There are three major styles of transmission in today's mowers: manual, auto, and hydrostatic.
Manual transmissions for riding mowers offer you a range of set speeds to choose from; you don't need to stop or clutch to switch between them. Automatic tends to rely on its gas pedal for your speed, much like an automatic car will. If you have solid foot and ankle mobility, it's a good choice for if you need to change your speed often, like slowing down for obstacles. If you don't, the manual offers a more stable speed that just needs a shifted lever to change.
Then you have hydrostatic. These work a lot like automatic transmissions, except you don't have belts. Instead, fluid transfers power from the engine to the wheels. This gives you a smoother ride and also tends to require less maintenance, extending the life span. Of course, these benefits come with a price tag to match.
Other Features and Options
Once you know what style and transmission fits your needs and budget, you can start thinking about other features:
Cut width: how wide a strip the mower cuts per pass. The more acreage you need to cover, the wider inch cut you'll want to find.
Deck wheels: these help you maintain a consistent cut over uneven terrain. If your yard isn't very smooth, look for a model with more deck wheels to avoid gouging your lawn.
Comfort features: some mowers have cup holders, while others have rubber foot pads. While this may not be a priority for some folks, it can make mowing more manageable for others.
Maintenance features: check out what your potential mower requires or offers for oil changes, fuel, or grease fittings for easy maintenance.
Resistance to damage: if you're worried about brushing up against obstacles or training the next generation of mower, such as kids or grandkids, consider a riding mower with a bumper or brush guard. Other mowers have thick-gauge steel to resist damage better.
Maintenance Matters
Whatever features you decide to go for, it's important that you keep up with maintaining your mower. This includes proper storage, winter prep, and overall engine maintenance. Make sure you thoroughly read the manual for any tips and tricks, or talk to someone at your local garden store or where you're shopping for the mower. Make sure the standard maintenance for a model is something you can handle with your time and budget or something you can afford the maintenance plan on.
Mowers are a heavy investment; make sure you get the most life out of yours by thoroughly considering all the features available and keeping up with maintenance.