6 Expert Tips to Find the Right Lawn Mower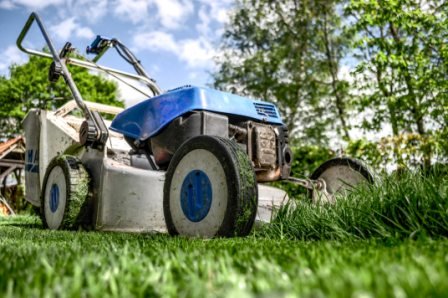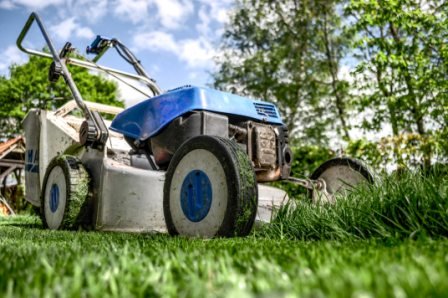 Planning to buy a lawn mower for your garden? It will be wise to think of a few factors before you invest on a lawn mower. Starting from the size of the garden to the frequency of mowing, everything has to be taken into consideration because lawn mowers can be quite expensive. In addition to the brand, features, and the price of the mower, you should also keep an eye on the shape and size of the topography. But there are three main factors that will help you decide the best lawn mower for your garden: the level of terrain, the number of obstacles in the garden such as plants, flower beds, trees, etc, and the size of the garden. Here are some of the lawn mowers that will be suitable for you:
1. Walk-behind mowers
Probably the most popular of all the lawn mowers is the walk-behind variant that will give you plenty of options to mow your lawn. These are generally two-stroked mowers that have the ability to cut yards of lawn continuously without any interruption. Moreover, these mowers can run for years and they require very low maintenance too. The ideal size of the walk-behind mowers is 20" to 22". You should always measure the length and width of the garden along with the size of the yard gate so that you don't have any problem while using the mower.
2. Zero-turn mowers
These mowers are hugely popular when it comes to mowing golf courses and landscapes. They are easy to use as they offer high-speed cutting and can turn very precisely. There will be two lap bars that you will act as the driving wheel. You have to maneuver the bars carefully to make sure that you are mowing the right areas of the lawn. If you have a huge lawn that has got big obstacles such as ponds or trees, then a zero-turn mower will be the right choice. With the fast mowing capability, it will be easier to cut down the grass in a relatively short period of time. This will allow you to mow a large area very quickly.
3. Push mowers
Push mowers are the most common in houses that have a small garden in front with grass in it. These mowers are small in size and you have to push them manually to cut the grass. The blades are attached between the two wheels and they are appropriate for mowing small patches of grass in the garden. There is no engine to operate this mower. So, you will have to push it around the areas that you want to clean. The standard size of these mowers is 16" but you can get a bigger variant that measures 20" or even a smaller variant that measures 14". One of the benefits of the push mowers is that they are really affordable. Their price varies from $80 to $110 because of their manual operation and size.
4. Gas or electric motor-powered mowers
There are various pros and cons of buying a gas or electric motor-powered mower. First of all, electric mowers are absolutely a gem because of their precision and cleanliness. They are easier to operate and do not create any mess while you mow. However, they can run out of power if you don't have two batteries. The corded mowers are still okay but the size of the cord will be a challenge. But if you are using cordless mowers, then you need to have a couple of extra batteries charged up.
Gas mowers, on the other hand, can be more powerful and precise and electric mowers. According to Discover Ziehler, they have the ability to last longer but there are a couple of factors that can get in their way. First, they require frequent maintenance so that the gas does not run out. You have to constantly check the level of gas left in the mower so that it does not stop working all of a sudden. The second thing is it creates a lot of mess while cutting the grass. That is something that the electric mowers do not have. You will have to keep cleaning the grass after mowing for a few minutes so that the blades can cut through better and quicker.
5. Self-propelled mowers
These are all-wheel mowers that are quite heavy to drive around. They have the capability to cut through grass quickly but their weight can be a challenge when you are going uphill. Make sure that you buy this model only when you are planning to mow a flat lawn because, with so much weight, it will be difficult to maneuver the mower on various parts of the lawn.
6. Riding mowers
Those who find it extremely difficult to use a push mower or take a lot of time to mow a small lawn, it will be better to buy a riding mower. This type of mower will offer the basic facilities of mowing. They are just push mowers with an electric motor in the rear end so that you can drive the mower instead of having to push it around the lawn. In fact, this can be a cost-effective solution if you don't want to spend a huge amount on a mower but want to get the job done somehow. They are easy to operate and can mow small gardens very quickly. Depending on the size of the mower, you can look to spend between $600 and $1000 to get one of these mowers for your garden.
Buying a lawn mower can be a big investment. You will have to decide what the priorities are and then find the right type of mower according to the different features given above. There are several varieties of mowers from different brands that you can get but the size of the lawn and the comfort that you want to get while cutting the grass can be two big factors to decide which type of mower will be best suited for your garden.

Why You Should Consider Getting a Garden Pod
A garden pod is a small, freestanding structure that can be applied for multiple uses. Commonly used as sheds or studios, garden pods provide a sheltered space where you can enjoy your garden without being exposed to the elements.
Garden pods can also be used as greenhouses, giving you the perfect environment to grow your own plants and vegetables. It's understandable why garden pods are growing in popularity, given their wide range of applications.
Whether you're looking for a place to work on your latest project or a cozy spot to enjoy your morning coffee, a garden pod could be the perfect solution.
Things To Consider Before Purchasing a Garden Room
If you are considering getting a garden pod, here are some of the benefits that you can enjoy.
1. More Living Space
For many people, the idea of extra living space is a luxury. But it might be necessary for people who live in tiny houses or apartments.
If you're struggling to find enough room for your belongings or if you're constantly tripping over toys and furniture, a garden pod can provide the perfect solution.
Garden pods are self-contained units that can be placed in your backyard or garden. You can pick the one that best suits your needs because they are available in a variety of sizes and designs. Whether you're looking for a place to relax or an extra bedroom for guests, a garden pod can provide the perfect solution.
And because they're self-contained, they won't impact your property value or invade your neighbor's space. Therefore, a garden pod is a good option if you need more living space.
2. Storage Solution
For many of us, our homes are our haven. They're the places where we can relax and be ourselves. However, it can be all too easy for our homes to become cluttered and chaotic as life becomes busy. If you're looking for a storage solution that's both stylish and functional, then a garden pod could be the answer.
Garden pods are also an ideal storage solution for items you don't use regularly but don't want to get rid of completely. Seasonal clothes, holiday decorations, and sports equipment can all be stored in a garden pod, freeing up valuable space in your home. 
3. Affordable Alternative to Moving House
For many people, the idea of moving house is a daunting one. It is not only expensive and time-consuming, but it can be emotionally taxing as well. Those seeking a change of scenery, however, might have another choice.
Garden pods are becoming an increasingly popular choice for people who want to make a fresh start without leaving their homes behind.
Best of all, garden pods are usually much cheaper than buying or renting a new property, so they're worth considering if you're looking for an affordable way to expand your living space.
4. Quick and Easy to Install
Garden pods are a type of garden shed that can be installed quickly and easily. Unlike traditional garden sheds, which need to be assembled on-site, garden pods can be delivered pre-assembled to your home. 
Garden pods can be placed in any location, including on grass, concrete, or decking.
Cost Of Garden Pods
The cost of garden pods will vary depending on the size and specification of the pod you choose. Basic garden pods start at around £5,000, while more luxurious versions cost up to £20,000.
It is also worth bearing in mind that you may need to obtain planning permission before installing a garden pod, which could add further costs to your project.
However, many garden pods fall under the permitted development category, so no planning permission is necessary. To find out whether planning permission is needed for your proposed garden pod, it is always best to check with your local authority.
Garden pods are a great investment compared to other home remodeling initiatives like loft conversions or conservatories. Not only will you be adding extra living space to your home, but you will also be increasing its resale value should you ever decide to sell up in the future.
Garden pods are also much quicker and easier to install than traditional extensions, meaning minimal disruption to your daily life while the work is being carried out.
We would recommend UrbanPods for gaining more information on garden pods.
Conclusion
A garden pod can provide you with a private oasis in your backyard where you can read, relax, and enjoy your surroundings.
A garden pod may be the perfect solution for you if you're looking for an alternative to a traditional gazebo or shed. Are you considering getting a garden pod? Let us know in the comments below!