How to Do a Tree Removal Process in 5 Easy Steps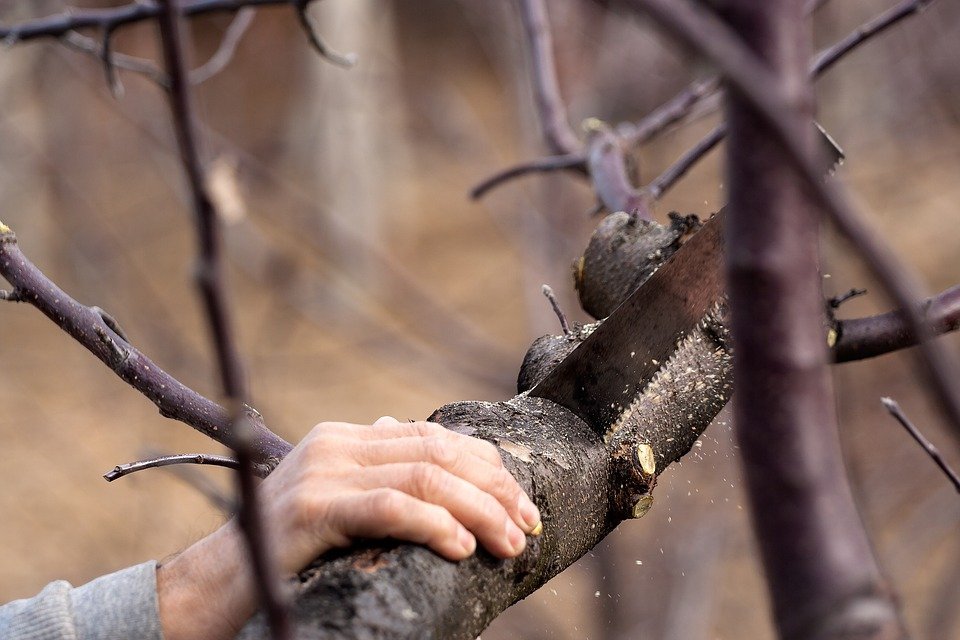 Removing a dying or dead tree can be a very challenging task, especially because safety is a significant concern in the whole scenario. It is best to leave it up to the pros who have been doing this for a while.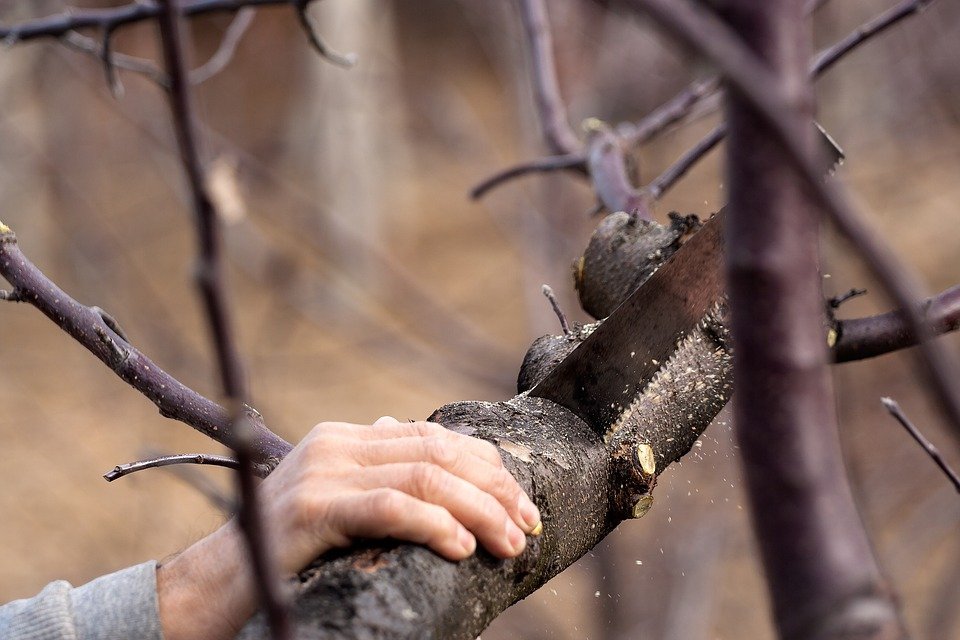 The process is tree removal can be tricky, but the five steps mentioned below could make it easy for you. So here are few things you need to keep in mind.
Steps Involved in the Removal Process
After examining the tree to check whether it is diseased, dying, or dead, there are specific steps that need to be kept in mind. These steps may seem easy for homeowners, but it is always better to hire professionals to do the job.
1. Clearing the Area – When you plan on removing a large tree, you will require a significant amount of space to let the tree lay flat after it is removed. Therefore, you will have to estimate the height and accordingly clear the immediate area in the vicinity.
In order to do so, you will have to sift through the tree. You need to see in which direction is the tree leaning naturally. It will be of great help in determining the best direction for the fall. If there are signs of decay, there are high chances that the tree may collapse and not fall where it was previously intended.
2. Picking Up an Escape Route – Sometimes the tree may fall out of control, and in such situations, you will require a clear path to scape and run in the other direction. Keep a tab on the areas near the tree that does not have any obstacles. All in all, you have to be prepared for everything.
3.    Gathering the Right Equipment – when The size of the tree will determine the kind of equipment you will need for cutting the tree down. You can either go with a handsaw, but in case of larger trees, you will need a chainsaw. If you do not have the right equipment with you just go for tree removal services within your location. For example if you are based in NSW, Sydney you can search for phrases like tree pruning Sydney, NSW to find services near to your location.
4. Starting the Undercut and Backcut – After scoping the area out, you will have a pretty good idea of the fall's direction. You will have to cut a 45-degree angle V-shape near the bottom then to induce the fall. After it is done, a cut must be made from the opposite side as well.
5. Moving away – Right after cutting the tree, you will have to walk away and alert others around you about the falling tree.
After the tree has fallen on the ground, you will be able to remove the branches very easily. You can also cut the log into several pieces for transporting it away from the site.
3 Reasons Why Farming Is One of the Most Dangerous Jobs in the United States
When you go to the supermarket and grab a gallon of milk, perhaps the furthest thing from your mind is the process that occurred in order for you to enjoy that nice cold glass of milk. And believe it or not, that process wasn't without many hazards.
All across the country, those picturesque landscapes you might envision with a rustic fence leading up to a big red barn are far from the reality of what farm life truly entails. In fact, most farms look nothing like the images we associate within popular culture today.
The truth is, farm life is hazardous. And it can even be deadly. For example, it's been estimated that approximately 400 farmers and farm workers die each year due to farm-related accidents.
If you work on a farm, or if you've ever thought about farming as a career, the following will detail why it's an extremely dangerous job.
Massive Gardens and Chemicals
If you've ever wanted to start a vegetable garden, you probably bought a few seeds and some tools and got right to work in a promising corner of your yard. And while this might have been a pleasurable experience for you, just imagine doing this on a massive scale.
Large areas of farmland are home to a variety of critters. And though many of these critters are important for pollination purposes, many aren't friendly to the growth and quality of crops. As such, large amounts of pesticides and herbicides are often used to prevent damage done by pests and weeds.
The major problem with using chemical herbicides and pesticides is that they have been linked to a variety of health problems, including various types of cancers. And these can be deadly if you're exposed to these chemicals on a consistent basis.
Grain Storage
If you look at most frontier landscape paintings, a large silo is often a part of the composition. But while these large storage silos might offer a romanticized image of a carefree farmland environment, these silos can also be quite deadly.
Perhaps the most tragic reality of a grain silo is the fact that just about every year a percentage of farmers and workers make a miscalculated step and fall into the silos.
Grains within the silos don't offer a stable surface. In fact, you can think of falling into a grain silo much like stepping into quicksand. Eventually, you will sink and suffocate.
Additionally, working around the silos while loading the grain is also a dangerous job as particles and dust from the grains can make breathing difficult or painful. And this can translate into other respiratory problems over time as well.
Heavy Equipment Accidents
As you probably know, large-scale farming often requires the use of heavy machinery such as tractors, plows, moveable irrigation systems, and many other pieces of large equipment. And much of this equipment can be deadly when operated without safety in mind.
For example, it's difficult to see anyone who might be in the way if you're plowing over a vast field of crops. And it's not uncommon for a worker to get caught in the path of a plow or tractor.
Additionally, combines used to harvest crops such as corn are often the cause of a serious or fatal injury on farms across the country. As these machines use a large number of moving parts, if any loose clothing is caught, the combine can easily sever limbs or cause other life-threatening injuries.
Working on a farm is hard work, often requiring long hours and intense physical labor. This alone can cause major fatigue which can also result in a lowered state of situational awareness.
At the end of the day, exercising proper safety and maintaining awareness of your surroundings is your best defense for staying safe while working on a farm.