3 Reasons Why Farming Is One of the Most Dangerous Jobs in the United States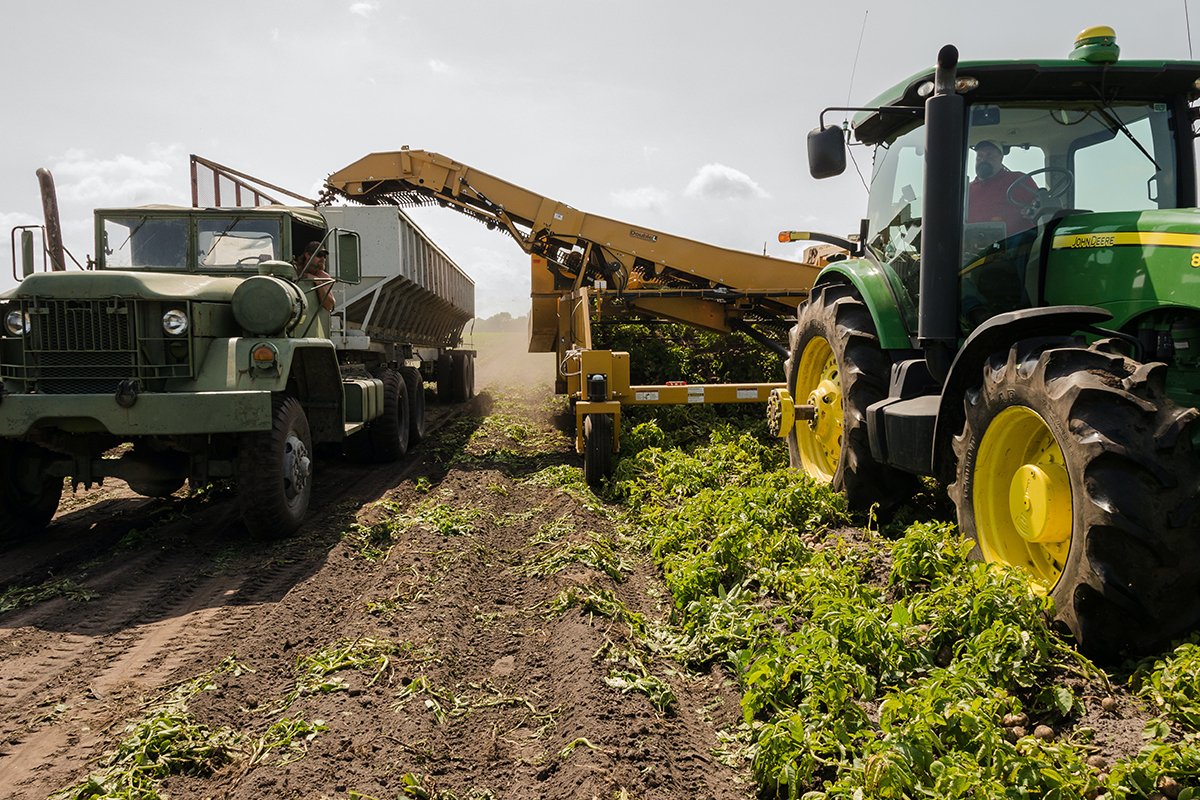 When you go to the supermarket and grab a gallon of milk, perhaps the furthest thing from your mind is the process that occurred in order for you to enjoy that nice cold glass of milk. And believe it or not, that process wasn't without many hazards.
All across the country, those picturesque landscapes you might envision with a rustic fence leading up to a big red barn are far from the reality of what farm life truly entails. In fact, most farms look nothing like the images we associate within popular culture today.
The truth is, farm life is hazardous. And it can even be deadly. For example, it's been estimated that approximately 400 farmers and farm workers die each year due to farm-related accidents.
If you work on a farm, or if you've ever thought about farming as a career, the following will detail why it's an extremely dangerous job.
Massive Gardens and Chemicals
If you've ever wanted to start a vegetable garden, you probably bought a few seeds and some tools and got right to work in a promising corner of your yard. And while this might have been a pleasurable experience for you, just imagine doing this on a massive scale.
Large areas of farmland are home to a variety of critters. And though many of these critters are important for pollination purposes, many aren't friendly to the growth and quality of crops. As such, large amounts of pesticides and herbicides are often used to prevent damage done by pests and weeds.
The major problem with using chemical herbicides and pesticides is that they have been linked to a variety of health problems, including various types of cancers. And these can be deadly if you're exposed to these chemicals on a consistent basis.
Grain Storage
If you look at most frontier landscape paintings, a large silo is often a part of the composition. But while these large storage silos might offer a romanticized image of a carefree farmland environment, these silos can also be quite deadly.
Perhaps the most tragic reality of a grain silo is the fact that just about every year a percentage of farmers and workers make a miscalculated step and fall into the silos.
Grains within the silos don't offer a stable surface. In fact, you can think of falling into a grain silo much like stepping into quicksand. Eventually, you will sink and suffocate.
Additionally, working around the silos while loading the grain is also a dangerous job as particles and dust from the grains can make breathing difficult or painful. And this can translate into other respiratory problems over time as well.
Heavy Equipment Accidents
As you probably know, large-scale farming often requires the use of heavy machinery such as tractors, plows, moveable irrigation systems, and many other pieces of large equipment. And much of this equipment can be deadly when operated without safety in mind.
For example, it's difficult to see anyone who might be in the way if you're plowing over a vast field of crops. And it's not uncommon for a worker to get caught in the path of a plow or tractor.
Additionally, combines used to harvest crops such as corn are often the cause of a serious or fatal injury on farms across the country. As these machines use a large number of moving parts, if any loose clothing is caught, the combine can easily sever limbs or cause other life-threatening injuries.
Working on a farm is hard work, often requiring long hours and intense physical labor. This alone can cause major fatigue which can also result in a lowered state of situational awareness.
At the end of the day, exercising proper safety and maintaining awareness of your surroundings is your best defense for staying safe while working on a farm.

Why Should You Consider Planting Spring-Planted Bulbs in Your Garden?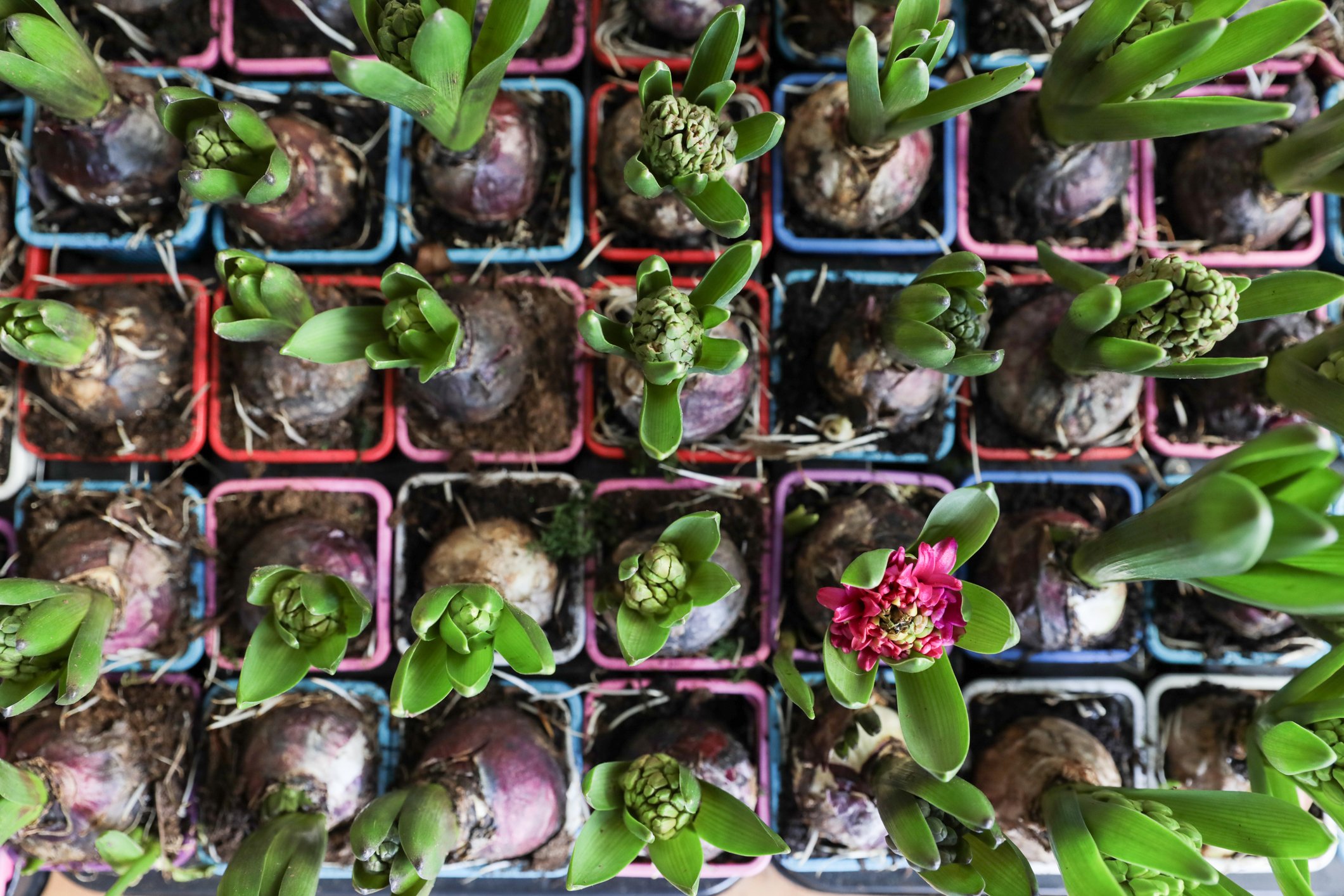 Spring is a great time to plant bulbs in your garden! Not only do they add a pop of color, but they also provide a number of benefits. In this blog post, we'll outline the benefits of planting spring planted bulbs in your garden. We'll discuss what bulbs are, what flowers come from bulbs, how to plant them, when to plant them, and how to care for them. So, go ahead and plant some spring-planted bulbs in your garden this spring!
What Are Spring Bulbs?
Do you love the beauty and colors of springtime? If so, then you should consider planting spring bulbs in your garden. Spring bulbs are a popular type of flower that is planted in the springtime. They come in many different colors and are known for their beautiful blooms. Not only do they add beauty to your garden, but they are also easy to care for.
When selecting spring bulbs for your garden, it's important to choose ones that look good together and have a variety of colors. Some of the most popular types of spring bulbs include tulips (a yellow bulb), daffodils (a blue or purple bulb), crocuses (a white or multicolored bulb), and hyacinths (an orange or yellow flower). When selecting which ones to plant, it's best to choose a mixture so that your garden looks colorful throughout the year.
What Flowers Come from Spring-Planted Bulbs?
There's no better way to add color and brightness to your garden than by planting bulbs. Not only are they easy to care for, but they also come back year after year. When choosing which bulbs to plant in your garden, it's important to consider what flowers you want them to produce. Some common bulbs you can plant include tulips, daffodils, hyacinths, and crocuses. All these bulbs will produce beautiful flowers that will add a touch of color and brightness to your garden. You can also choose to plant other types of bulbs, such as grape hyacinths or lily-of-the-valley bulbs. These plants produce smaller flowers but are very fragrant.
The Advantages of Planting Spring-Planted Bulbs
Do you love the look of brightly colored flowers in your garden, but you don't have the time or energy to tend to them? Planting spring-planted bulbs is a great way to add color and interest to your garden without any of the work. Bulbs are easy to care for and require very little maintenance—all you need is some water and sunshine. Plus, bulbs can be planted in a wide variety of locations, including in pots and containers. This makes them perfect for adding interest to any area of your garden.
Another advantage of planting bulbs is that they are relatively inexpensive. You can buy a large container of bulbs for just a few dollars, and they will last for many years with proper care. Plus, bulb plants are relatively easy to transplant if you ever want to move them somewhere else in your garden. Last but not least, planting bulbs is a great way to add color and brightness to your garden all year long!
How to Plant Spring Bulbs?
Color is one of the most important factors when it comes to garden design, and spring-planted bulbs are a great way to add some extra color to your landscape. Not only are they beautiful on their own, but they also provide a wonderful contrast against the cooler colors that will be in season during the summer. Spring-planted bulbs are easy to plant and care for, and there are a variety of different varieties available that will perfectly complement your garden.
When Should You Plant Spring Bulbs?
With the arrival of spring, it's time to start thinking about planting bulbs in your garden. There are a variety of beautiful bulbs that can be planted in the spring, and they're easy to care for, making them a great choice for someone who wants to add color and interest to their yard without much effort.
Consider the season when deciding which bulb to plant in your garden. Spring-planted bulbs will typically bloom earlier than bulbs planted in the fall, so make sure you choose the right one for your garden. There are a variety of different types of spring-planted bulbs to choose from, so find one that will fit well into your landscaping. With a little planning and effort, you can have a beautiful garden that blooms all year.
How to Care for Spring-Planted Bulbs?
Spring is a wonderful time to plant bulbs in your garden. Here are a few tips on how to get started:
First, be sure to research which types of bulbs work best for your garden and climate. Some popular choices include tulips, daffodils, hyacinths, and crocuses. Once you've selected the bulbs you want to buy, purchase them in advance so that you have plenty of time to plant them in the ground or in pots.
Once you have your bulbs home, it's time to take care of them! Make sure that their soil is moist but not soggy – this is crucial for bulb growth. Water them regularly during dry weather, and be sure not to overwater them, as this can damage their roots. When the flowers start blooming, cut the stems close to the ground so that the bulb will continue flowering indoors. After the flowers fade away (usually around mid-March), allow the foliage (orchids tend not to shed their leaves) to die back naturally. Enjoy your beautiful spring-planted bulbs!
In Short
Spring bulbs are a great way to add color and life to your garden. Planting these bulbs will provide you with beautiful flowers throughout the spring and summer. Bulbs are easy to care for and can be planted in almost any type of soil. Be sure to plant your bulbs in the fall so that they have time to establish themselves before the first frost. With a little love and care, your spring bulbs will thrive and bring you enjoyment for years to come.