Super Easy Homegrown Foods You Should Plant Now
Introduction:
We are all caught eating junk and fast food almost all the time. The toll it takes on our health and bills are significant if you look at the accumulated costs at the end of the year. Going green is the best option we have these days. Given the nature of the planet's health along with our individual health, we ought to start taking better care of ourselves. The benefits and profits are far more than the effort required. Like growing your own food. Imagine saving all the costs you could on food and be sure of its quality because it literally grew on your own backyard.
Top Tips for Homegrown Food Items:
You can have a long list of items that you can grow in your own home. You just need to get a sense of what it takes to be a good gardener and you'll be eating your homegrown delicious vegetables in no time. You can also have a digital setup with smart devices that can take care of the plantation for you. For which, you can also have apps on your phones that allow you to monitor their growth and health so you can leave them without a worry.
Items to Grow:
Potatoes:
When you are planting potatoes, make sure you do so in February or March. Potatoes are healthy and they can make for a great side vegetable that can be added to any dish to make it worthwhile. Potatoes are grown in potato bags. Add compost to the bag and keep adding compost when you see buds shooting up from the ground. Patience is the key with all vegetables and after 10-20 weeks, you will start to see the foliage die back. That's the time you should dig up the soil and get your potatoes.
Peas:
If you are looking for an evergreen veggie, you should try Peas. Not only are they available all through the year, they only take 2-3 months to grow. Although some experts would advise a chicken wire or something similar to make the stem erect. Peas are nutritious, tasty and go well with other ingredients.
Spring Onions:
Spring onions are known for making any salad crunchy and enjoyable. One problem with Spring Onion plants is that they can be a target of onion fly but if you plant mint near it, that should resolve the issue. These plants can be grown in pots as well as under the ground. Try sowing them in March to provide favorable conditions. You can expect the onions to be ripe in about 8 weeks. You should let them flower before you harvest.
Conclusion:
Use enhanced tech to help you grow your own food. You can search online for smart sprinklers and monitor systems and read reviews like mobicip to get a better understanding of the kind of tech that's available these days. Let's use our tools to save ourselves rather than to amuse ourselves.

Unique Gadgets Every Gardener Should Have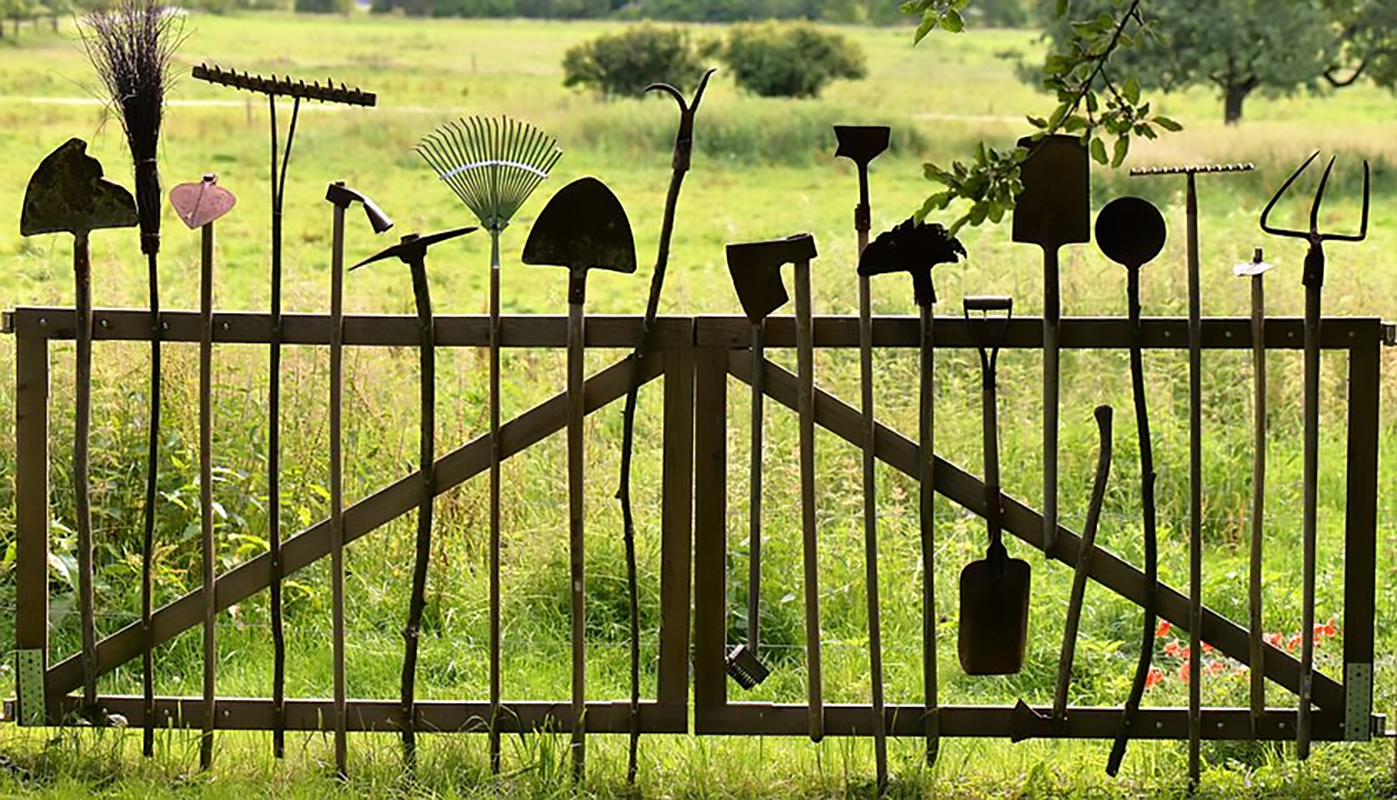 Every experienced gardener knows that they must have the necessary gadgets to help them in their hobby. If you have a parent who loves gardening, you may realize that they may have everything they need when it comes to pots, fungicide, and other needs for their plants. Still, there are likely to be some gadgets that are missing from their arsenal. Here are a few that you should consider:
Thermal Weeder
Weeds are a gardener's worst enemy. A considerable part of maintaining their garden is often spent on weeding. Those who want to make sure that they can spend their time potting and repotting their plants should make sure they have a thermal weeder. This gadget helps to blast away weeds with a temperature that can reach up to 600 degrees Celsius. Even deep-rooted weeds are easily killed within minutes. Since it utilizes temperature, there's no need to use dangerous chemicals that can harm their plants.
Rolling Composter
Serious gardeners know how important it is to have their own compost pile at home. These compost piles can grow into compost heaps that will usually take several months of turning. Not only is this time-consuming, but it is also back-breaking. Having a rolling composter can get this job done within weeks. All you have to do is to place all your waste ingredients into the composter and roll it, cutting down on any back-breaking hours spent on your compost mounds.
Digital Soil Tester
Gardeners need to check the quality of their soil before planting anything always. Often, these gardeners will use an old-fashioned kit. Since soil quality will usually change, it can be a time-consuming activity. With a digital soil tester, it will be easier to check for soil quality with a simple touch of the button. The great thing about this tester is that it can also help them test their garden whenever they like.
Tool Sharpener
Most gardeners will have tools for pruning, hoeing, cutting, grafting, and even trimming, but most of them will never think about buying a sharpener, a special piece of gear that can help them sharpen a multitude of their tools. So if you have the same issue, you should consider having a multi-tool sharpener.
Mobile Potting Bench
A gardener will spend a lot of time potting and repotting their plants. When plants need to propagate, gardeners will need to put their little plant babies into their own little pots. To make the process as organized as possible, it needs to be done on an organized work station. For many gardeners, their potting areas often end up cluttered. One way to prevent this is to have a mobile potting bench that you can easily take around your garden.
Herb Aero Garden
If you are a gardener, you probably spend most of your time outdoors, perhaps even in extreme weather. If you want to be able to continue gardening while indoors, you should buy yourself an herb aero garden. It is a great alternative if your indoors do not have the appropriate lighting to accommodate most of your plants.
When you think of a gift for your parents, you always have to think about their hobbies. If they are avid gardeners and love to play with soil and plant many different species, gifting them with these gardening gadgets will surely be a hit.