Unique Gadgets Every Gardener Should Have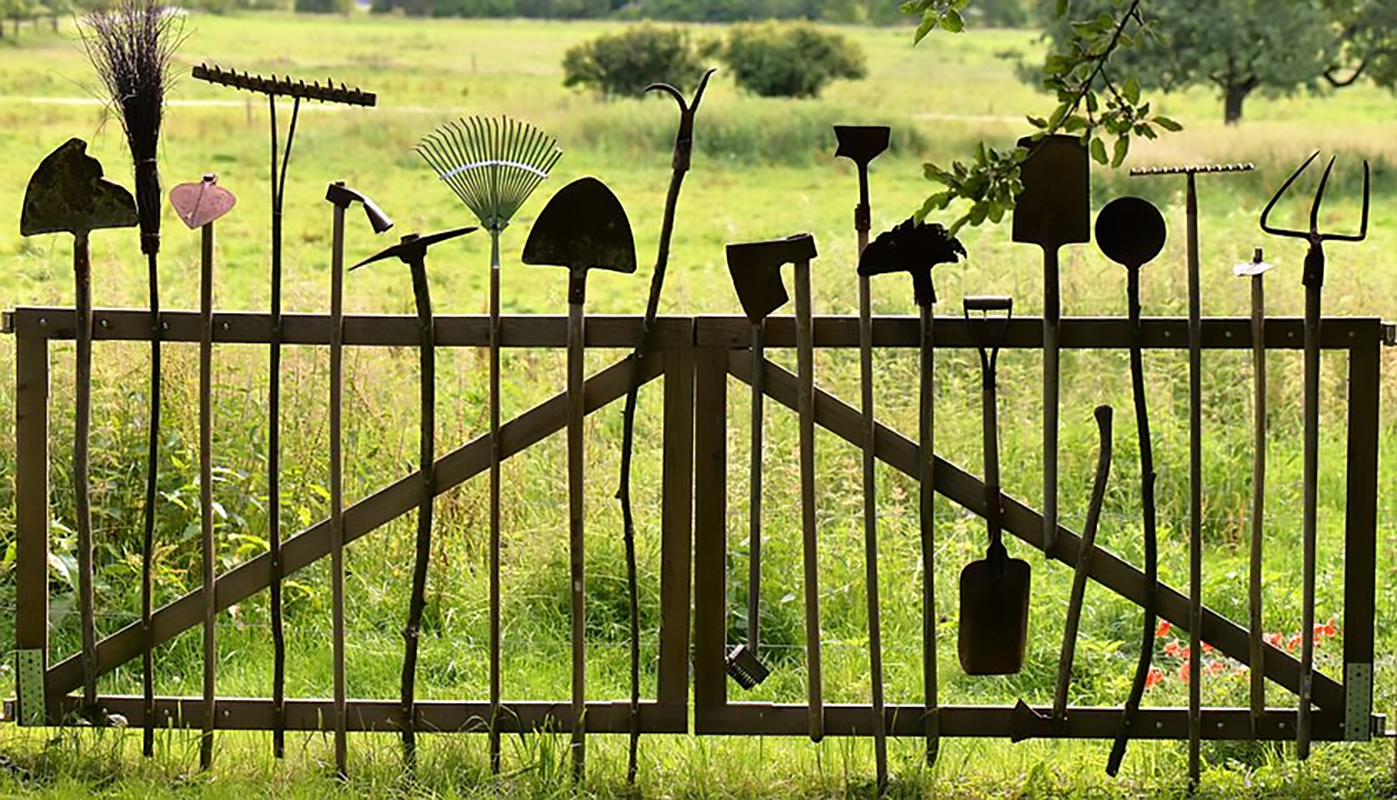 Every experienced gardener knows that they must have the necessary gadgets to help them in their hobby. If you have a parent who loves gardening, you may realize that they may have everything they need when it comes to pots, fungicide, and other needs for their plants. Still, there are likely to be some gadgets that are missing from their arsenal. Here are a few that you should consider:
Thermal Weeder
Weeds are a gardener's worst enemy. A considerable part of maintaining their garden is often spent on weeding. Those who want to make sure that they can spend their time potting and repotting their plants should make sure they have a thermal weeder. This gadget helps to blast away weeds with a temperature that can reach up to 600 degrees Celsius. Even deep-rooted weeds are easily killed within minutes. Since it utilizes temperature, there's no need to use dangerous chemicals that can harm their plants.
Rolling Composter
Serious gardeners know how important it is to have their own compost pile at home. These compost piles can grow into compost heaps that will usually take several months of turning. Not only is this time-consuming, but it is also back-breaking. Having a rolling composter can get this job done within weeks. All you have to do is to place all your waste ingredients into the composter and roll it, cutting down on any back-breaking hours spent on your compost mounds.
Digital Soil Tester
Gardeners need to check the quality of their soil before planting anything always. Often, these gardeners will use an old-fashioned kit. Since soil quality will usually change, it can be a time-consuming activity. With a digital soil tester, it will be easier to check for soil quality with a simple touch of the button. The great thing about this tester is that it can also help them test their garden whenever they like.
Tool Sharpener
Most gardeners will have tools for pruning, hoeing, cutting, grafting, and even trimming, but most of them will never think about buying a sharpener, a special piece of gear that can help them sharpen a multitude of their tools. So if you have the same issue, you should consider having a multi-tool sharpener.
Mobile Potting Bench
A gardener will spend a lot of time potting and repotting their plants. When plants need to propagate, gardeners will need to put their little plant babies into their own little pots. To make the process as organized as possible, it needs to be done on an organized work station. For many gardeners, their potting areas often end up cluttered. One way to prevent this is to have a mobile potting bench that you can easily take around your garden.
Herb Aero Garden
If you are a gardener, you probably spend most of your time outdoors, perhaps even in extreme weather. If you want to be able to continue gardening while indoors, you should buy yourself an herb aero garden. It is a great alternative if your indoors do not have the appropriate lighting to accommodate most of your plants.
When you think of a gift for your parents, you always have to think about their hobbies. If they are avid gardeners and love to play with soil and plant many different species, gifting them with these gardening gadgets will surely be a hit.

Creating a Butterfly Sanctuary in Your Garden
Butterflies are some of the most important contributors to our environment. They're proven to be hardworking and effective pollinators, and their presence determines the stability and health of an ecosystem. Lately, they have also become valuable in promoting tourism. For instance, Texas holds its annual Butterfly Festival in October, where you can see more than 300 species of free-flying butterflies. Butterfly spotting has also become extremely popular, and people often go to butterfly sanctuaries such as the Monarch Butterfly Sanctuary in California and the Magic Wings Butterfly House in North Carolina to see and admire these insects up close. 
Since research has found that there is a 2 percent decline in butterflies every year, it's important to find ways to protect them and provide a safe place where they can thrive. A garden can be the perfect place to help butterflies survive– here's how to transform your outdoor space and make them the ideal place for these beautiful and brightly-colored winged creatures.
Choose the Right Plants
Brightly colored flowering plants such as phlox, marigold, lantana, heliotrope, and lavender, as well as plants and herbs such as milkweed and mint are attractive to butterflies, and having them in your garden may encourage these insects to visit your outdoor space frequently. But if you want to create a haven for them, then you need to have plants that female butterflies will want to lay eggs in, as well as caterpillar host plants. These include pussy willow, sulfur buckwheat, honeysuckle, blueberry, lilacs, and ivy. Since butterflies prefer a somewhat wild garden with long grass and some weeds here and there, designate a spot in your outdoor space for your butterfly sanctuary, then keep the rest of your garden looking neat and orderly.
Meanwhile, if you want to keep butterflies off certain parts of your garden, such as the places where they can get accidentally trampled on by kids and pets, then make sure that they're free of grass, or mow these spots frequently. Caterpillars like to eat the roots of native types of grass, and butterflies also like to make them their breeding grounds. Maintaining your lawn with a zero turn mower is a great option because it'll prevent butterflies and caterpillars from getting injured or killed.  
Make a Place Where Butterflies Can Bask
Butterflies need an open, airy, and sunny space where they can bask. Since they're cold-blooded creatures, they need the heat of the sun to warm up the tiny muscles in their wings so they can take flight. In the morning and on cool days, you'll likely see butterflies spending a lot of time under the sun with their wings spread. Make sure that there are several spots in your garden where butterflies can do this, and avoid putting plants in these areas. Also, since butterflies need certain minerals from the earth that they can't get from flowers, you'll need to have spots called puddlers, where they can siphon these minerals from the soil. To make a puddler, place an old basin in the butterfly sanctuary and fill it with sand, a little water, and a bit of salt. Once the water evaporates, you'll be left with damp sand where butterflies will love to drink from or puddle in.
Avoid Using Pesticides
The use of pesticides and chemical-based fertilizers in gardens is one of the main reasons why butterflies are dying out. Avoid using these in your outdoor space, and if you truly have to get rid of pests, consider using a DIY or organic pest repellent. Horticultural oils will get rid of pests, such as aphids, without harming pollinators. You should also keep your garden clean and be on the lookout for any signs of infestation every day so you can deal with the problem swiftly before it spreads to other parts of your garden.  
There's nothing quite as magical and charming as the sight of fluttering butterfly wings in the air. Consider these tips to create a butterfly sanctuary in your garden so you can do your part to protect and conserve these amazing pollinators.