5 Tips for Garden Plumbing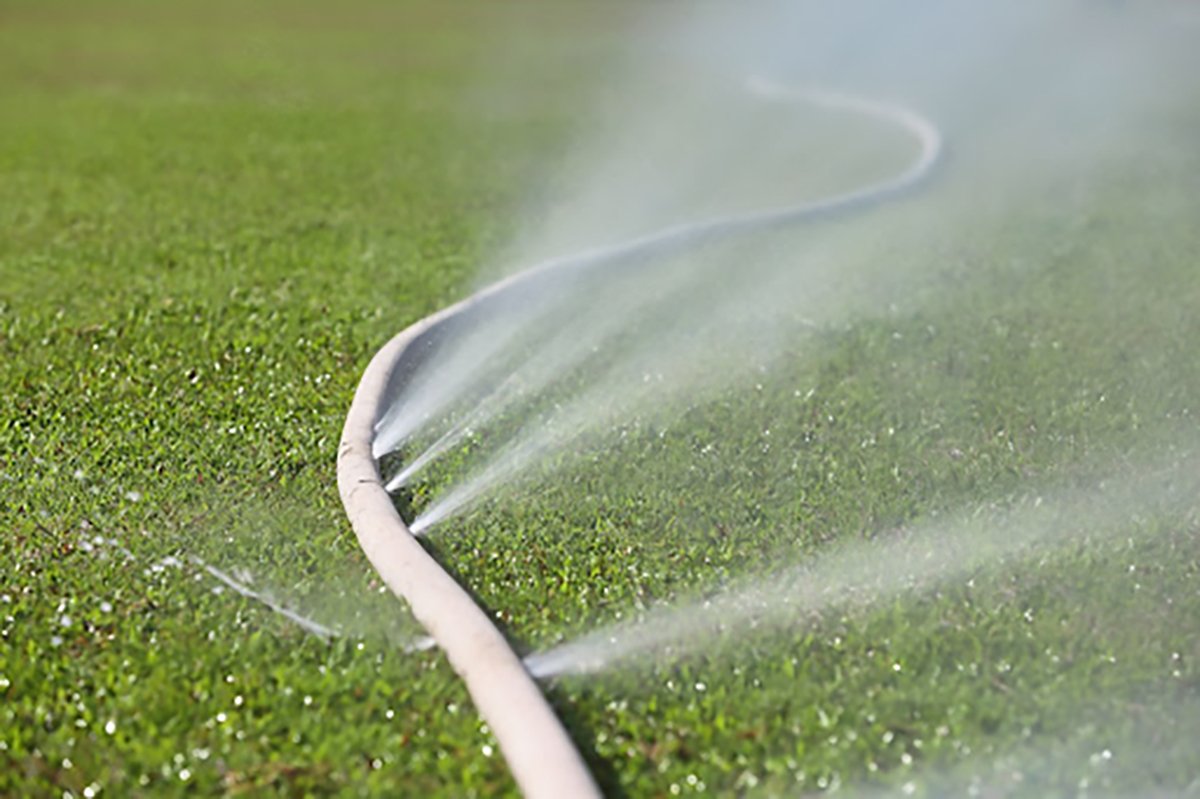 The plants in your garden require enough water and at the right frequency. If any of this isn't achieved, the plants in your garden will start to wilt and eventually die. This is the last thing you want as a homeowner who is passionate about playing your part to make the world a greener place to live. Fortunately, an irrigation system helps you accomplish this goal by ensuring that your plants are watered at all times.
Getting the right irrigation system isn't straightforward, and you may need help from a plumbing expert. You may also want to take a few plumber courses. However, this guide will take you through garden plumbing tips to consider when installing your garden's irrigation setup. 
1. Be Familiar With Your Area's Water Regulation
Before you buy the necessary gardening components from EasyMerchant or hire a plumber, make sure to first familiarize yourself with your locality's implemented water regulations. You can find this information either by reading over resources explaining in detail your area's water regulations. This means either personally visiting your state's offices or checking their website.
Another option would be consulting with a certified professional who's well-versed with the local water regulation. You can also research online to find all the relevant information on your area's water regulation. Doing this gives you the peace of mind to proceed and install a quality irrigation system without worrying about any legal repercussions later in the future. It also saves you from paying more money on plumbers for repair or redo.
2. Know the Right Components
It would be best to avoid installing an irrigation system on your own. Otherwise, you might spend more money on this project due to issues that later arise in the future. This usually happens because you aren't familiar with the proper plumbing equipment required to get the job done.
3. Inspect the Irrigation System
You'll need to regularly examine the irrigation system to make sure that it's in perfect working condition. During this inspection, you need to pay close attention to the nozzles and valves to confirm they're working well. Doing this is critical as rocks and soil usually find their way into the valves or nozzles and block the smooth flow of water. As a result, this affects how well your garden gets watered.
Other changes you need to make are replacing depleted batteries and inspecting the timers to check the dates and time. In addition, you should carefully examine the lines for potential leaks that might prevent your garden from getting adequate water.
4. Use a Drip Line Emitter
Water pressure keeps changing from time to time. The best way to address this problem is by using a drip line emitter which ensures that all the plants in your garden are always well-watered regardless of the water pressure. In addition, the drip line emitter prevents damage to your flower bed due to excess water pressure as it controls the flow of water. The water also gets directed straight into the soil, meaning your plants won't suffer any damage.
5. Prepare Yourself Financially
Setting up an irrigation system isn't cheap, and you don't want to rush into this project without preparing yourself financially in advance. There are many costs involved during this project, such as buying the necessary components and paying a professional plumber.
When looking for a plumber, you should take your time and try to find one who charges reasonable prices without compromising on the quality of their services. You also need to carefully examine the components to install in your garden's irrigation system, as some can considerably stretch your budget.
Endnote
For the plants in your garden to thrive, they need a constant water supply. However, this can't be achieved without a proper irrigation system that ensures your garden is appropriately watered.

Why You Should Consider Getting a Garden Pod
A garden pod is a small, freestanding structure that can be applied for multiple uses. Commonly used as sheds or studios, garden pods provide a sheltered space where you can enjoy your garden without being exposed to the elements.
Garden pods can also be used as greenhouses, giving you the perfect environment to grow your own plants and vegetables. It's understandable why garden pods are growing in popularity, given their wide range of applications.
Whether you're looking for a place to work on your latest project or a cozy spot to enjoy your morning coffee, a garden pod could be the perfect solution.
Things To Consider Before Purchasing a Garden Room
If you are considering getting a garden pod, here are some of the benefits that you can enjoy.
1. More Living Space
For many people, the idea of extra living space is a luxury. But it might be necessary for people who live in tiny houses or apartments.
If you're struggling to find enough room for your belongings or if you're constantly tripping over toys and furniture, a garden pod can provide the perfect solution.
Garden pods are self-contained units that can be placed in your backyard or garden. You can pick the one that best suits your needs because they are available in a variety of sizes and designs. Whether you're looking for a place to relax or an extra bedroom for guests, a garden pod can provide the perfect solution.
And because they're self-contained, they won't impact your property value or invade your neighbor's space. Therefore, a garden pod is a good option if you need more living space.
2. Storage Solution
For many of us, our homes are our haven. They're the places where we can relax and be ourselves. However, it can be all too easy for our homes to become cluttered and chaotic as life becomes busy. If you're looking for a storage solution that's both stylish and functional, then a garden pod could be the answer.
Garden pods are also an ideal storage solution for items you don't use regularly but don't want to get rid of completely. Seasonal clothes, holiday decorations, and sports equipment can all be stored in a garden pod, freeing up valuable space in your home. 
3. Affordable Alternative to Moving House
For many people, the idea of moving house is a daunting one. It is not only expensive and time-consuming, but it can be emotionally taxing as well. Those seeking a change of scenery, however, might have another choice.
Garden pods are becoming an increasingly popular choice for people who want to make a fresh start without leaving their homes behind.
Best of all, garden pods are usually much cheaper than buying or renting a new property, so they're worth considering if you're looking for an affordable way to expand your living space.
4. Quick and Easy to Install
Garden pods are a type of garden shed that can be installed quickly and easily. Unlike traditional garden sheds, which need to be assembled on-site, garden pods can be delivered pre-assembled to your home. 
Garden pods can be placed in any location, including on grass, concrete, or decking.
Cost Of Garden Pods
The cost of garden pods will vary depending on the size and specification of the pod you choose. Basic garden pods start at around £5,000, while more luxurious versions cost up to £20,000.
It is also worth bearing in mind that you may need to obtain planning permission before installing a garden pod, which could add further costs to your project.
However, many garden pods fall under the permitted development category, so no planning permission is necessary. To find out whether planning permission is needed for your proposed garden pod, it is always best to check with your local authority.
Garden pods are a great investment compared to other home remodeling initiatives like loft conversions or conservatories. Not only will you be adding extra living space to your home, but you will also be increasing its resale value should you ever decide to sell up in the future.
Garden pods are also much quicker and easier to install than traditional extensions, meaning minimal disruption to your daily life while the work is being carried out.
We would recommend UrbanPods for gaining more information on garden pods.
Conclusion
A garden pod can provide you with a private oasis in your backyard where you can read, relax, and enjoy your surroundings.
A garden pod may be the perfect solution for you if you're looking for an alternative to a traditional gazebo or shed. Are you considering getting a garden pod? Let us know in the comments below!