5 Tips for Garden Plumbing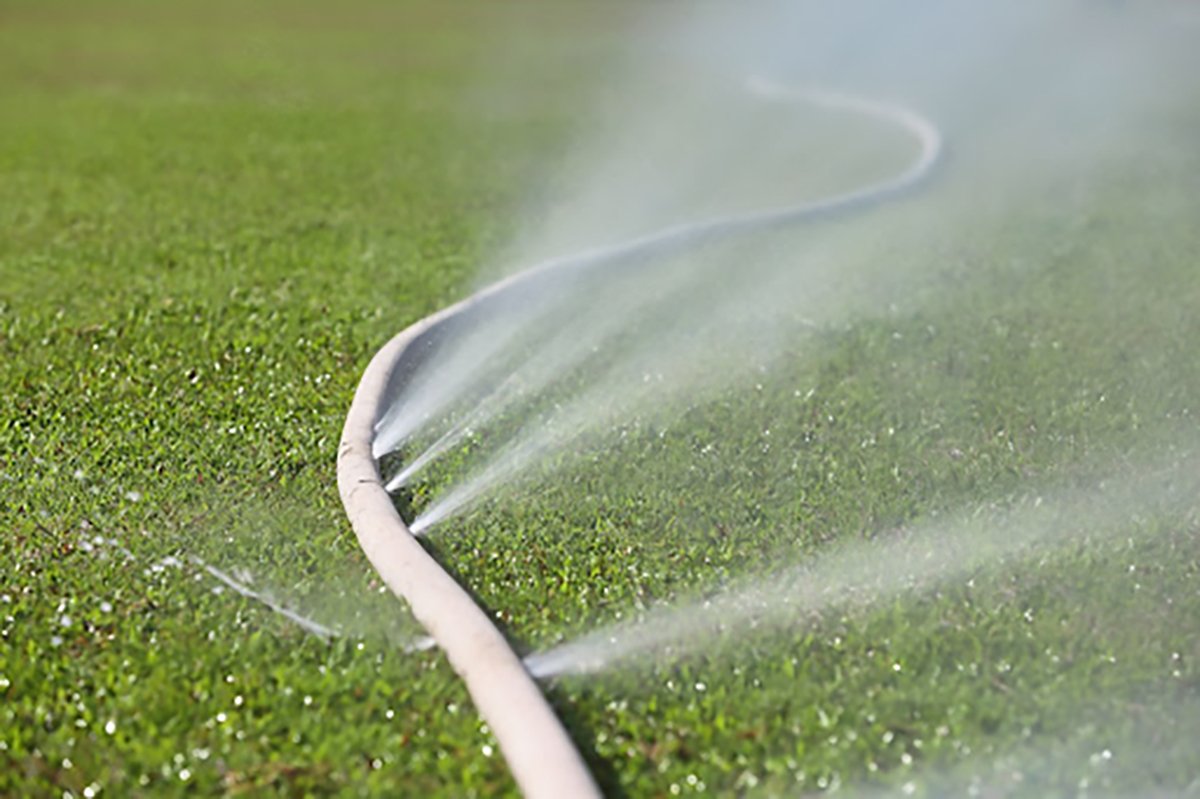 The plants in your garden require enough water and at the right frequency. If any of this isn't achieved, the plants in your garden will start to wilt and eventually die. This is the last thing you want as a homeowner who is passionate about playing your part to make the world a greener place to live. Fortunately, an irrigation system helps you accomplish this goal by ensuring that your plants are watered at all times.
Getting the right irrigation system isn't straightforward, and you may need help from a plumbing expert. You may also want to take a few plumber courses. However, this guide will take you through garden plumbing tips to consider when installing your garden's irrigation setup. 
1. Be Familiar With Your Area's Water Regulation
Before you buy the necessary gardening components from EasyMerchant or hire a plumber, make sure to first familiarize yourself with your locality's implemented water regulations. You can find this information either by reading over resources explaining in detail your area's water regulations. This means either personally visiting your state's offices or checking their website.
Another option would be consulting with a certified professional who's well-versed with the local water regulation. You can also research online to find all the relevant information on your area's water regulation. Doing this gives you the peace of mind to proceed and install a quality irrigation system without worrying about any legal repercussions later in the future. It also saves you from paying more money on plumbers for repair or redo.
2. Know the Right Components
It would be best to avoid installing an irrigation system on your own. Otherwise, you might spend more money on this project due to issues that later arise in the future. This usually happens because you aren't familiar with the proper plumbing equipment required to get the job done.
3. Inspect the Irrigation System
You'll need to regularly examine the irrigation system to make sure that it's in perfect working condition. During this inspection, you need to pay close attention to the nozzles and valves to confirm they're working well. Doing this is critical as rocks and soil usually find their way into the valves or nozzles and block the smooth flow of water. As a result, this affects how well your garden gets watered.
Other changes you need to make are replacing depleted batteries and inspecting the timers to check the dates and time. In addition, you should carefully examine the lines for potential leaks that might prevent your garden from getting adequate water.
4. Use a Drip Line Emitter
Water pressure keeps changing from time to time. The best way to address this problem is by using a drip line emitter which ensures that all the plants in your garden are always well-watered regardless of the water pressure. In addition, the drip line emitter prevents damage to your flower bed due to excess water pressure as it controls the flow of water. The water also gets directed straight into the soil, meaning your plants won't suffer any damage.
5. Prepare Yourself Financially
Setting up an irrigation system isn't cheap, and you don't want to rush into this project without preparing yourself financially in advance. There are many costs involved during this project, such as buying the necessary components and paying a professional plumber.
When looking for a plumber, you should take your time and try to find one who charges reasonable prices without compromising on the quality of their services. You also need to carefully examine the components to install in your garden's irrigation system, as some can considerably stretch your budget.
Endnote
For the plants in your garden to thrive, they need a constant water supply. However, this can't be achieved without a proper irrigation system that ensures your garden is appropriately watered.

How to Make the Most of Your Small Garden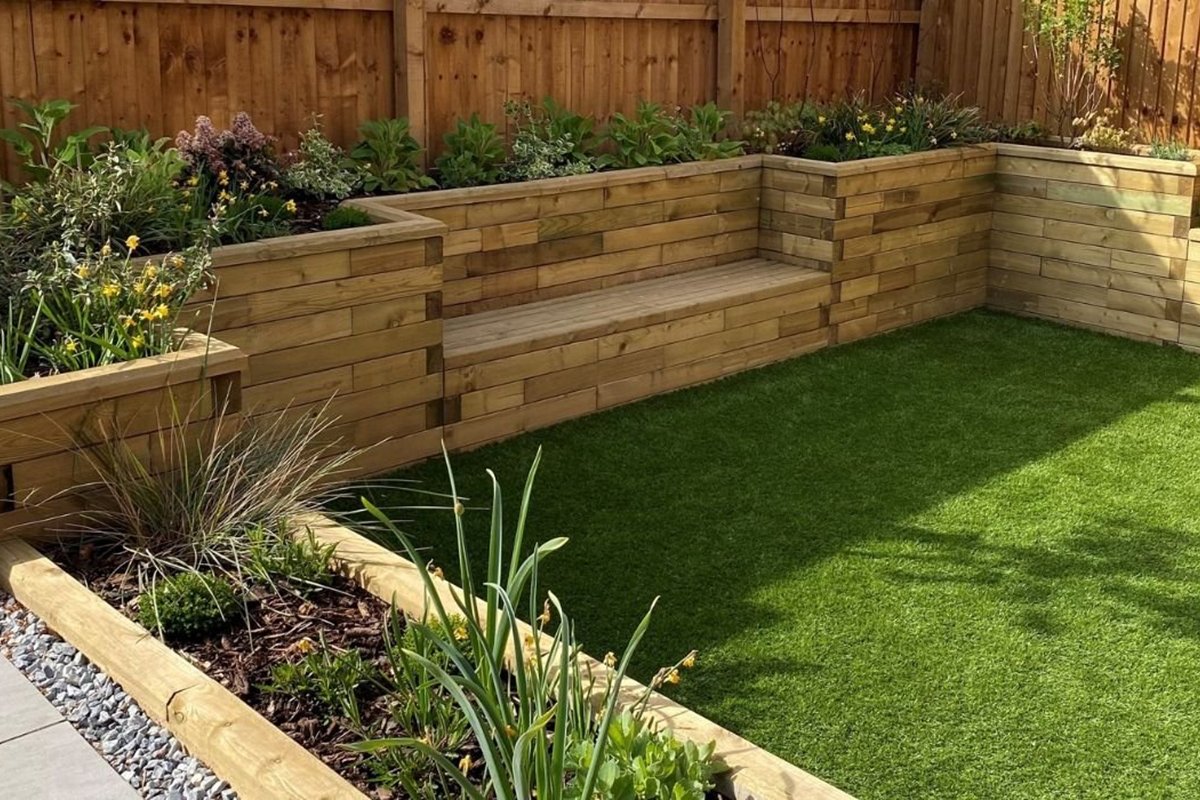 Limited outdoor space needn't limit your dreams of nurturing a flourishing garden. With some creative solutions and ingenious tricks, you can easily maximise the potential of even the tightest of spaces!
Vertical Gardening
With small gardens, it's crucial to utilise every inch of available space. Creating a vertical garden does just that. By using walls, archways, trellises, fences, and window boxes, you not only maximise your potential growing area but adding height to the garden also creates the illusion of space by drawing the eye upwards. 
Succulents can be grown in even the smallest cracks and crevices in boundary walls. Climbers like passionflower and clematis need very little square footage on the ground to produce beautiful blooms, and hanging baskets provide the perfect home for pretty flowers like trailing lobelia and verbena, without using up precious floor space.
Create Different Levels and Zones 
It may seem peculiar, but splitting up a small space can actually make it seem much larger. Concealing areas using trellises, hedges, and low walls tricks the mind into thinking there's more to discover than there really is, giving the garden an air of mystery and intrigue because not every part can be seen at once.
Raised beds can be simple to build and are a great, practical way to divide your garden. They provide plenty of growing space for plants and even double up as seating areas if the sidewalls are wide enough. They can also be constructed in just about any size and shape imaginable, perfect for utilising awkward corners! Consider staggering a few raised beds of different heights, as creating multiple levels and layers will add to the illusion of space by introducing diverse depths and perspectives.
Smart Storage
Scarce storage can be problem in small gardens. Affixing shelves, hooks, or even old boxes and crates to vertical surfaces offers nifty storage solutions for tools, plant pots, and other gardening paraphernalia. Disguise unsightly wheelie bins and maximise growing space by installing a wooden storage unit with a miniature green roof that can be used for shallow rooted plants and herbs.
Be Creative With Colour 
Colour choices are really important in small spaces. Opt for lighter colours on boundary walls and fences, as these reflect light, making the area feel more spacious. This doesn't necessarily mean white; light blue, off-white, and pale grey all bring a contemporary but airy feel to the garden. Alternatively, mimicking the colour of your foliage by using a natural green paint will give the impression of bountiful borders that extend far beyond your boundary.  
Plant Choices
Ingenious planting can bring a sense of abundance in a small space. Select plants that don't spread wildly, taking up too much space. Create the illusion of depth by choosing plants of varying heights, structures, and textures. Ornamental grasses will add fluidity and movement to a small border, whilst tall flowering plants like lupin, honeysuckle, or salvia add a hint of drama with their vivid blooms and towering height, all requiring minimal ground space.
If you want to create a vegetable garden, choose crops like tomatoes and beans which grow vertically. Strawberries are happy in hanging baskets, and chilis are perfectly content in a small pot or container.
Most importantly of all, small gardens tend to be much less labour-intensive than bigger spaces, requiring minimal maintenance and leaving you with plenty more time to relax and enjoy your petite, but perfectly formed, garden!