5 Tips for Garden Plumbing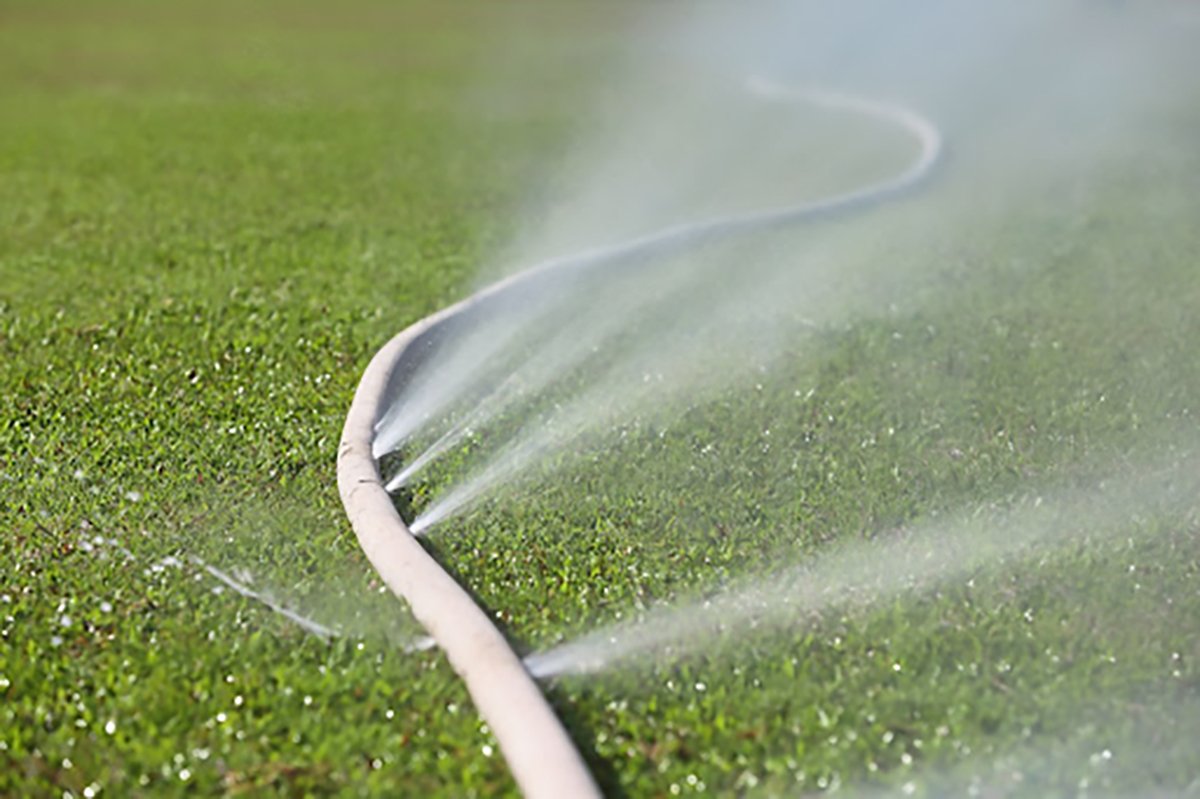 The plants in your garden require enough water and at the right frequency. If any of this isn't achieved, the plants in your garden will start to wilt and eventually die. This is the last thing you want as a homeowner who is passionate about playing your part to make the world a greener place to live. Fortunately, an irrigation system helps you accomplish this goal by ensuring that your plants are watered at all times.
Getting the right irrigation system isn't straightforward, and you may need help from a plumbing expert. You may also want to take a few plumber courses. However, this guide will take you through garden plumbing tips to consider when installing your garden's irrigation setup. 
1. Be Familiar With Your Area's Water Regulation
Before you buy the necessary gardening components from EasyMerchant or hire a plumber, make sure to first familiarize yourself with your locality's implemented water regulations. You can find this information either by reading over resources explaining in detail your area's water regulations. This means either personally visiting your state's offices or checking their website.
Another option would be consulting with a certified professional who's well-versed with the local water regulation. You can also research online to find all the relevant information on your area's water regulation. Doing this gives you the peace of mind to proceed and install a quality irrigation system without worrying about any legal repercussions later in the future. It also saves you from paying more money on plumbers for repair or redo.
2. Know the Right Components
It would be best to avoid installing an irrigation system on your own. Otherwise, you might spend more money on this project due to issues that later arise in the future. This usually happens because you aren't familiar with the proper plumbing equipment required to get the job done.
3. Inspect the Irrigation System
You'll need to regularly examine the irrigation system to make sure that it's in perfect working condition. During this inspection, you need to pay close attention to the nozzles and valves to confirm they're working well. Doing this is critical as rocks and soil usually find their way into the valves or nozzles and block the smooth flow of water. As a result, this affects how well your garden gets watered.
Other changes you need to make are replacing depleted batteries and inspecting the timers to check the dates and time. In addition, you should carefully examine the lines for potential leaks that might prevent your garden from getting adequate water.
4. Use a Drip Line Emitter
Water pressure keeps changing from time to time. The best way to address this problem is by using a drip line emitter which ensures that all the plants in your garden are always well-watered regardless of the water pressure. In addition, the drip line emitter prevents damage to your flower bed due to excess water pressure as it controls the flow of water. The water also gets directed straight into the soil, meaning your plants won't suffer any damage.
5. Prepare Yourself Financially
Setting up an irrigation system isn't cheap, and you don't want to rush into this project without preparing yourself financially in advance. There are many costs involved during this project, such as buying the necessary components and paying a professional plumber.
When looking for a plumber, you should take your time and try to find one who charges reasonable prices without compromising on the quality of their services. You also need to carefully examine the components to install in your garden's irrigation system, as some can considerably stretch your budget.
Endnote
For the plants in your garden to thrive, they need a constant water supply. However, this can't be achieved without a proper irrigation system that ensures your garden is appropriately watered.

Why Should You Consider Planting Spring-Planted Bulbs in Your Garden?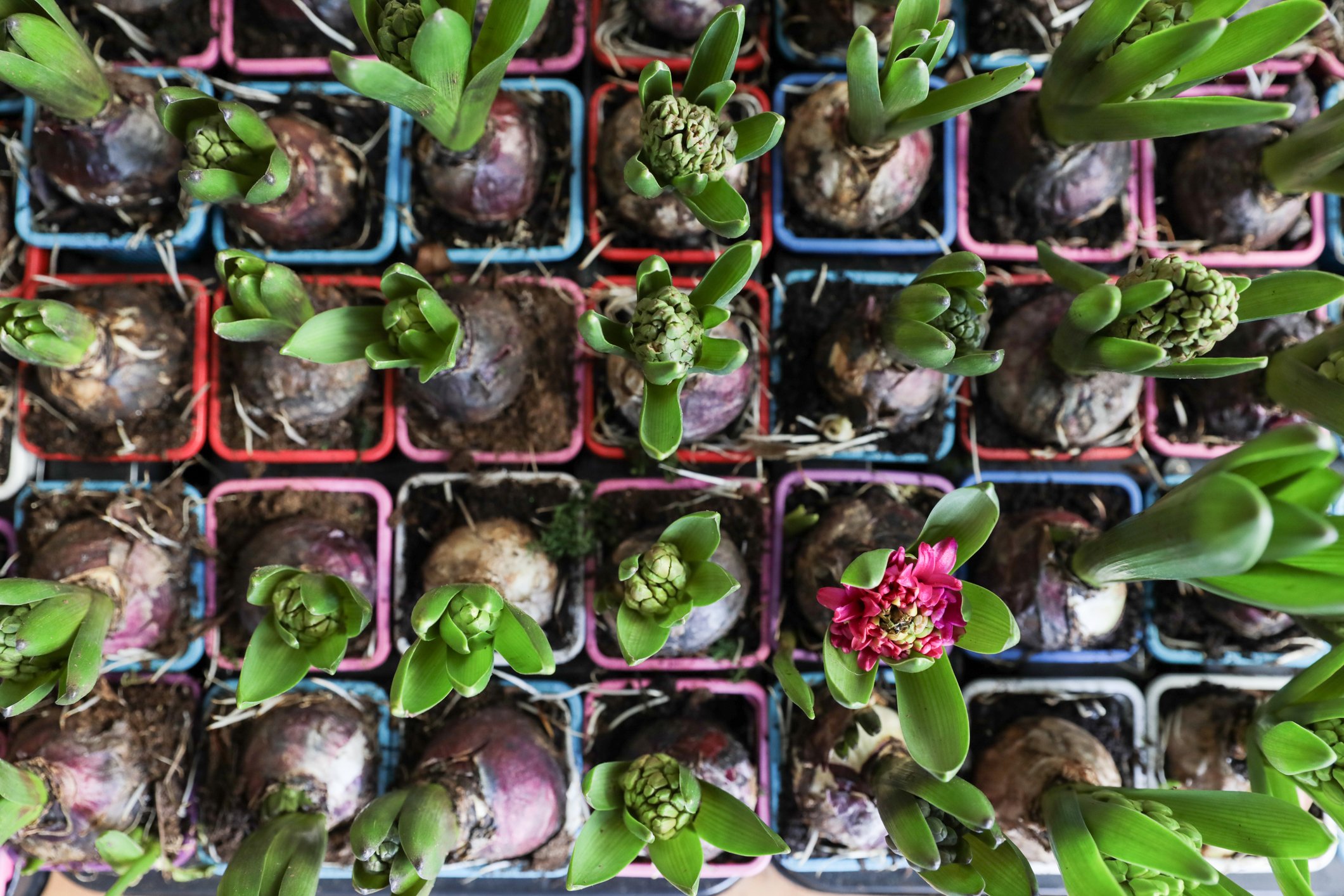 Spring is a great time to plant bulbs in your garden! Not only do they add a pop of color, but they also provide a number of benefits. In this blog post, we'll outline the benefits of planting spring planted bulbs in your garden. We'll discuss what bulbs are, what flowers come from bulbs, how to plant them, when to plant them, and how to care for them. So, go ahead and plant some spring-planted bulbs in your garden this spring!
What Are Spring Bulbs?
Do you love the beauty and colors of springtime? If so, then you should consider planting spring bulbs in your garden. Spring bulbs are a popular type of flower that is planted in the springtime. They come in many different colors and are known for their beautiful blooms. Not only do they add beauty to your garden, but they are also easy to care for.
When selecting spring bulbs for your garden, it's important to choose ones that look good together and have a variety of colors. Some of the most popular types of spring bulbs include tulips (a yellow bulb), daffodils (a blue or purple bulb), crocuses (a white or multicolored bulb), and hyacinths (an orange or yellow flower). When selecting which ones to plant, it's best to choose a mixture so that your garden looks colorful throughout the year.
What Flowers Come from Spring-Planted Bulbs?
There's no better way to add color and brightness to your garden than by planting bulbs. Not only are they easy to care for, but they also come back year after year. When choosing which bulbs to plant in your garden, it's important to consider what flowers you want them to produce. Some common bulbs you can plant include tulips, daffodils, hyacinths, and crocuses. All these bulbs will produce beautiful flowers that will add a touch of color and brightness to your garden. You can also choose to plant other types of bulbs, such as grape hyacinths or lily-of-the-valley bulbs. These plants produce smaller flowers but are very fragrant.
The Advantages of Planting Spring-Planted Bulbs
Do you love the look of brightly colored flowers in your garden, but you don't have the time or energy to tend to them? Planting spring-planted bulbs is a great way to add color and interest to your garden without any of the work. Bulbs are easy to care for and require very little maintenance—all you need is some water and sunshine. Plus, bulbs can be planted in a wide variety of locations, including in pots and containers. This makes them perfect for adding interest to any area of your garden.
Another advantage of planting bulbs is that they are relatively inexpensive. You can buy a large container of bulbs for just a few dollars, and they will last for many years with proper care. Plus, bulb plants are relatively easy to transplant if you ever want to move them somewhere else in your garden. Last but not least, planting bulbs is a great way to add color and brightness to your garden all year long!
How to Plant Spring Bulbs?
Color is one of the most important factors when it comes to garden design, and spring-planted bulbs are a great way to add some extra color to your landscape. Not only are they beautiful on their own, but they also provide a wonderful contrast against the cooler colors that will be in season during the summer. Spring-planted bulbs are easy to plant and care for, and there are a variety of different varieties available that will perfectly complement your garden.
When Should You Plant Spring Bulbs?
With the arrival of spring, it's time to start thinking about planting bulbs in your garden. There are a variety of beautiful bulbs that can be planted in the spring, and they're easy to care for, making them a great choice for someone who wants to add color and interest to their yard without much effort.
Consider the season when deciding which bulb to plant in your garden. Spring-planted bulbs will typically bloom earlier than bulbs planted in the fall, so make sure you choose the right one for your garden. There are a variety of different types of spring-planted bulbs to choose from, so find one that will fit well into your landscaping. With a little planning and effort, you can have a beautiful garden that blooms all year.
How to Care for Spring-Planted Bulbs?
Spring is a wonderful time to plant bulbs in your garden. Here are a few tips on how to get started:
First, be sure to research which types of bulbs work best for your garden and climate. Some popular choices include tulips, daffodils, hyacinths, and crocuses. Once you've selected the bulbs you want to buy, purchase them in advance so that you have plenty of time to plant them in the ground or in pots.
Once you have your bulbs home, it's time to take care of them! Make sure that their soil is moist but not soggy – this is crucial for bulb growth. Water them regularly during dry weather, and be sure not to overwater them, as this can damage their roots. When the flowers start blooming, cut the stems close to the ground so that the bulb will continue flowering indoors. After the flowers fade away (usually around mid-March), allow the foliage (orchids tend not to shed their leaves) to die back naturally. Enjoy your beautiful spring-planted bulbs!
In Short
Spring bulbs are a great way to add color and life to your garden. Planting these bulbs will provide you with beautiful flowers throughout the spring and summer. Bulbs are easy to care for and can be planted in almost any type of soil. Be sure to plant your bulbs in the fall so that they have time to establish themselves before the first frost. With a little love and care, your spring bulbs will thrive and bring you enjoyment for years to come.