What Indoor Growing Equipment Canada Should You Buy For Your Indoor Garden Setup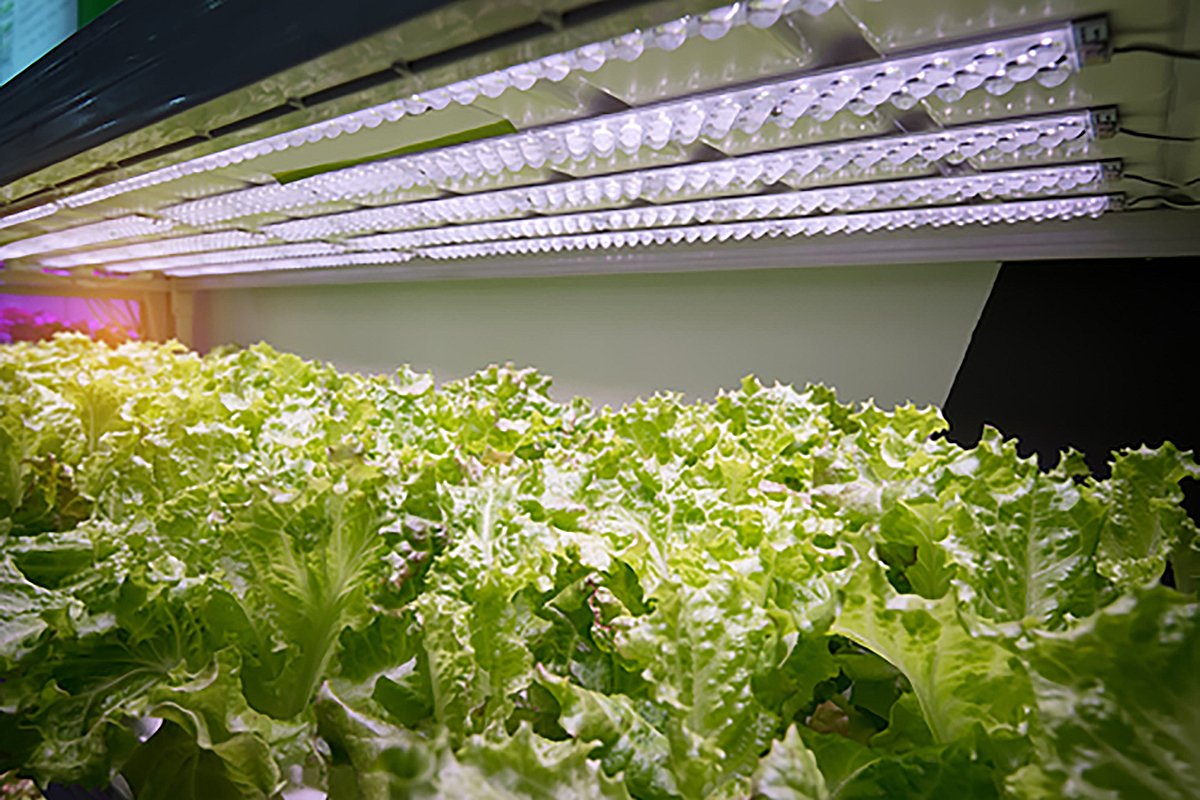 When you have no space to set up a garden in your backyard, you can still do it with indoor gardening. Whether for growing herbs, organic vegetables, or flowers, indoor gardening can accommodate this endeavor of yours. But you need the following equipment to set up a successful indoor garden:
1. Grow Kits
One of the advantages you can have with indoor gardening is an easy and fun way of growing your plants. Without extra tools and a green thumb, grow kits are a must for your indoor garden. These kits are ready to grow, and all you need is to choose the type of method you'll use for cultivation.
For soil cultivation, you need containers and soil to grow your seedlings, while hydroponics don't require soil. What hydroponics need are a solution of nutrients and mostly water. Hydroponics are much popular nowadays because it doesn't take up too much space, not messy, and the nutrients are easily absorbed, thereby, producing healthy plants. These Canadian indoor kits are available in stores like Canada Grows Indoors LLC.
2. Grow Lights
To grow sun-loving plants like vegetables up to their maturity, use grow lights. You can choose a fluorescent, LED, or HID grow lights. Fluorescent bulbs are good for seedlings, LED for growing larger quantities of plants, and HID for lemon bushes or tomatoes and other large plants. You can avail of discounted high-quality grow lights by following the Canada Grows Indoors Facebook page.
3. Grow Tents
A grow tent is an enclosed space that increases the grow lights' effectiveness. It has a sturdy canvas exterior and is a reusable and portable grow room. Some grow tents have built-in grow lights that are suitable for a hydroponic kind of cultivation. Moreover, it stimulates the growth of plants and sustains the heat because of its insulation system.
Here are some tips when choosing a grow tent:
Height – If you're planning to grow tall plants, choose a grow tent that can adjust up to 9′ tall. Some grow tents have adjustable features. But if you'll only grow small or medium-sized plants, then you can opt for a smaller indoor grow tent, which is up to 6′ in height.
Durability – It's recommended to purchase grow tents with metallic poles and frames with fasteners. The fasteners will secure the tent's structure while the metallic poles are sturdier than the ordinary tents. Also, choose the ones with durable fabric and zippers, tight seals, and thick viewing windows so that it can last longer.
Thickness – Most grow tents only have 190D-600D that can result in easy ripping and leaking of light. But a 1680D fabric is thicker than the ordinary ones that allow a stronger and safer environment for your indoor garden.
Conclusion
Indoor gardening in Canada is popular nowadays. And with the availability of growing equipment, indoor gardening is made easy. Invest in your equipment so that you don't waste your efforts in gardening.
Tips for Choosing the Perfect Spot for Your Greenhouse
Before you start construction on a greenhouse, you'll need to find the perfect spot on your property to place it. You want it to get plenty of sunlight and be close enough to your house that you can take care of it easily, but far enough away that the greenhouse doesn't steal too much heat from your home during the winter months.
As discussed in this full article, there are many choices you need to make when building your greenhouse, but location plays the most important role in its effectiveness. It's worth taking the time to find the right spot if you want great results with minimal effort. Below we'll explore five expert tips to help you choose the perfect site for your greenhouse:
1. Consider Your Climate Zone
Your climate zone (arid, mild/warm, or cold) can have a huge impact on your greenhouse site. Try to find a place that is suitable for your specific climate zone. If you're building in an arid climate, for example, finding a site that receives plenty of moisture and shade will help keep your plants alive during dry spells. If you're setting up in a cold or windy climate, it's especially important to make sure you pick a spot with good shelter; trees, and buildings that help shield your greenhouse from high winds.
2. Pick an Area With Easy Access to Utilities
You'll need to run electricity, plumbing, and other utility lines to your greenhouse. Make sure you find an affordable way to connect those utilities to your site. Some greenhouses are fully off-grid, relying on rainwater or a well water source. This might limit where you can put your greenhouse if it's not near an existing water source. If you're lucky enough to have a choice in your location, pick an area that makes for easy access to running water and electricity.
Additionally, consider where you will keep your equipment when it's not in use. Many commercial greenhouses have attached storage buildings or sheds. Are there several nearby options, or do you need to be close to a busy road where trucks can pull up and deliver materials and supplies? How many times per day will you need to access your tools and supplies? Plan accordingly and build your greenhouse in a location where you can easily access essential tools and supplies.
3. Consider Pest Pressure
Another major factor in determining greenhouse placement is whether or not there's a large pest population near your proposed site. Your greenhouse should be protected against pest infestation. There are a few extra precautions you'll want to take, depending on your geographical location. Remember, pests in one region may not be present in another; pay attention to what local farmers face when choosing your site and prepare accordingly.
4. Choose a Spot With Enough Room for Expansion
An important part of planning your greenhouse is choosing a site with enough room to expand. If you have your heart set on a specific location, find out if it has enough space to accommodate growth. You might think you'll only need an acre or two now, but what about in 10 years? Plants grow quickly, so if you build a greenhouse that's too small and then need to upgrade in a year or two, you'll have to move it, and that can be an expensive process.
5. Don't Compromise on Safety
All greenhouses need a place to store pesticides, chemicals, and other potentially hazardous materials. Make sure you choose a spot that won't endanger local wildlife or groundwater supplies in case of leaks or spills. Ask any neighboring landowners if they are concerned about safety issues, as well. Check with local regulatory agencies to ensure your proposed site is zoned properly.
Wherever you decide to site your greenhouse, make sure the site is at least two feet above potential flooding or high-water marks. Water damage can result in costly repairs and could compromise your greenhouse's structural integrity. Choose a spot away from areas that are likely to be hit by storms or hurricanes. Additionally, if you plan to work with sensitive or rare plants, or if your greenhouse will operate on public property (such as an educational institution), you may need to pay extra attention to its safety.
Endnote
Greenhouses serve many functions, but they must stay warm enough to grow crops year-round while also remaining cool enough to prevent your crops from cooking themselves to death. Choosing the right spot for your greenhouse can be tricky since it can seem like there are dozens of factors to consider when narrowing down your options. However, with proper research and preparation, you can easily pick the ideal spot and have your greenhouse in place within no time.