What Indoor Growing Equipment Canada Should You Buy For Your Indoor Garden Setup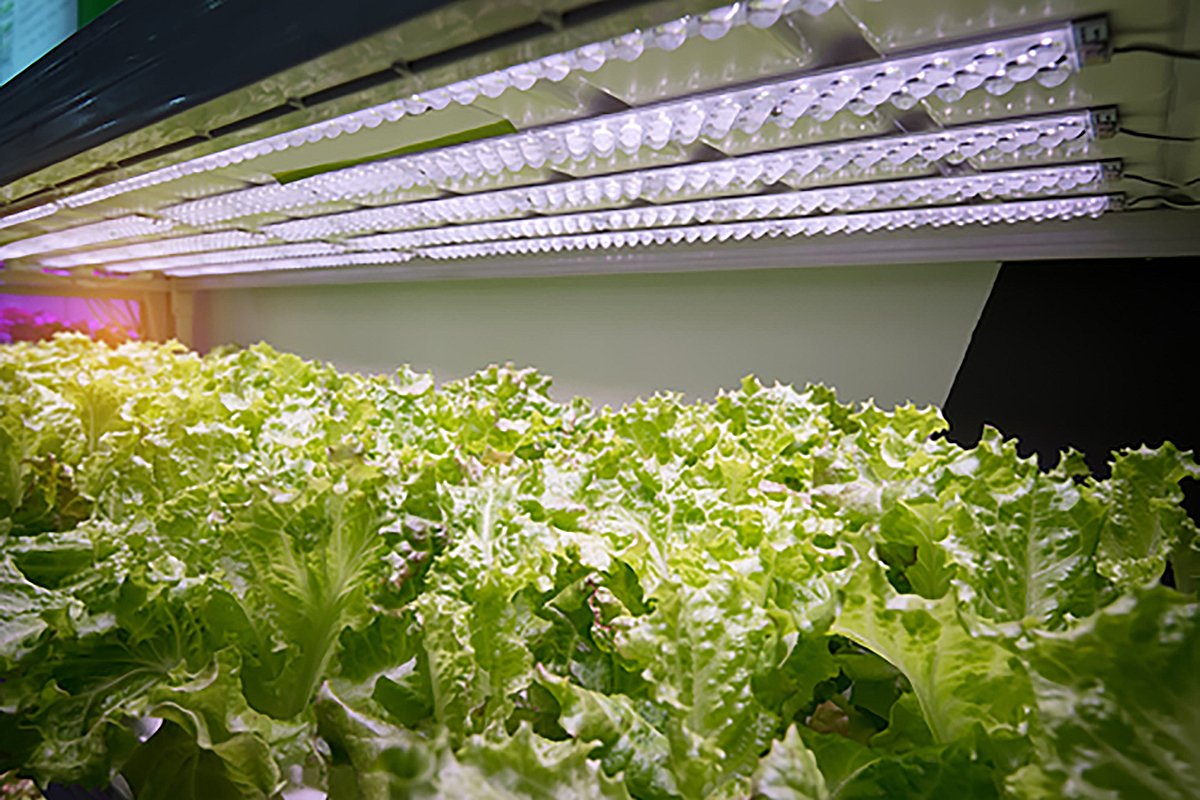 When you have no space to set up a garden in your backyard, you can still do it with indoor gardening. Whether for growing herbs, organic vegetables, or flowers, indoor gardening can accommodate this endeavor of yours. But you need the following equipment to set up a successful indoor garden:
1. Grow Kits
One of the advantages you can have with indoor gardening is an easy and fun way of growing your plants. Without extra tools and a green thumb, grow kits are a must for your indoor garden. These kits are ready to grow, and all you need is to choose the type of method you'll use for cultivation.
For soil cultivation, you need containers and soil to grow your seedlings, while hydroponics don't require soil. What hydroponics need are a solution of nutrients and mostly water. Hydroponics are much popular nowadays because it doesn't take up too much space, not messy, and the nutrients are easily absorbed, thereby, producing healthy plants. These Canadian indoor kits are available in stores like Canada Grows Indoors LLC.
2. Grow Lights
To grow sun-loving plants like vegetables up to their maturity, use grow lights. You can choose a fluorescent, LED, or HID grow lights. Fluorescent bulbs are good for seedlings, LED for growing larger quantities of plants, and HID for lemon bushes or tomatoes and other large plants. You can avail of discounted high-quality grow lights by following the Canada Grows Indoors Facebook page.
3. Grow Tents
A grow tent is an enclosed space that increases the grow lights' effectiveness. It has a sturdy canvas exterior and is a reusable and portable grow room. Some grow tents have built-in grow lights that are suitable for a hydroponic kind of cultivation. Moreover, it stimulates the growth of plants and sustains the heat because of its insulation system.
Here are some tips when choosing a grow tent:
Height – If you're planning to grow tall plants, choose a grow tent that can adjust up to 9′ tall. Some grow tents have adjustable features. But if you'll only grow small or medium-sized plants, then you can opt for a smaller indoor grow tent, which is up to 6′ in height.
Durability – It's recommended to purchase grow tents with metallic poles and frames with fasteners. The fasteners will secure the tent's structure while the metallic poles are sturdier than the ordinary tents. Also, choose the ones with durable fabric and zippers, tight seals, and thick viewing windows so that it can last longer.
Thickness – Most grow tents only have 190D-600D that can result in easy ripping and leaking of light. But a 1680D fabric is thicker than the ordinary ones that allow a stronger and safer environment for your indoor garden.
Conclusion
Indoor gardening in Canada is popular nowadays. And with the availability of growing equipment, indoor gardening is made easy. Invest in your equipment so that you don't waste your efforts in gardening.

Budget-Friendly Home Additions
With the current state of the real estate market, affordability is more important than ever when looking for a new place to live. Every day, it seems like there's a new story about how home prices are getting more and more out of control. With more and more people looking for places to live, it's no wonder that prices are continuing to go up. The good news? Even though prices are rising, there are still plenty of ways to get into the real estate market without spending all of your savings. These low-cost DIY home improvement ideas will make you feel like you spent more money than you actually did. Although they may not be as exciting as buying your first home, making additions to your current house can make any place feel more open and inviting!
Add a Deck for Morning Breathing or Evening Sunsets
Even if you can only step outside for a few minutes, having an outdoor space can make a big difference in your daily routine. A deck can be your morning breathing space, a spot to watch the sunset, or the perfect spot to plant a garden. If you're looking to add an outdoor space without breaking the bank, you can set up a tent and bring out furniture, such as a summer outdoor seating. With the right design, an area under a deck can be used as an office or a play area for kids, or even both at the same time. Adding a deck to your home doesn't have to cost a fortune. If your question is, can I paint cedar decking? You can definitely find the answer to that by seeking advice from the experts or you can even read a blog about this.
Add on to the Backyard
If you're lacking the space for a full backyard expansion, another affordable solution is to build an addition or extension onto your existing backyard. By adding an extension to your backyard, you can create additional space to enjoy while also increasing the value of your home. Landscaping can be a popular addition to your backyard, as it can add aesthetic value, as well as decks and pools. If you have any extra space in your yard, you might be able to add a garden, a patio, or even a fence.
Add a Sitting Room
Some people feel most comfortable spending their time in a less-active area of the home, such as the living room or bedroom. By adding a sitting room, you can help create a sense of flow and unity between the kitchen and the other living areas in your home, making your house feel more like a cohesive unit. This can be done by adding a new wall, a desk, a bench, or anything else that would block the view. You can partition off a living room from the rest of your house with a curtain or a special kind of fabric that could be an alternative to a wall. If you would prefer a temporary division, several different upholstery fabrics can be used and changed as necessary.
Add Something That Grows
Incorporating another living thing into your home decor does not have to be a costly endeavor. You can find beautiful plants for a very reasonable price and add them to your home in just a few easy steps. Mushrooms can also be a great, natural addition to your home improvement project. Some mushrooms can actually do well when kept in the house, so you wouldn't have to worry too much about them and can tend to them when needed. If you don't think foraging for mushrooms is for you, then you can always purchase a mushroom growing supply kit that you can keep indoors. Not only are these easy home improvement ideas budget-friendly, but they're also a great way to introduce your family to the rewarding hobby of gardening. If you or anyone in your family is new to gardening, or if you have kids who haven't shown interest in gardening yet, adding something that you can grow in your home is a great way to get them interested.
Remember to Enjoy and Save Money as Well
It's essential to select a home improvement project that is also within your budget. There are a number of ways to renovate on a budget, ranging from small changes to complete overhauls. Depending on the level of renovation you're considering, you can expect to spend anywhere from a few hundred dollars to tens of thousands of dollars. The cost of a home renovation is important to factor in, but it shouldn't be the be-all and end-all of your decision. Where you spend your money matters, and a renovation is an excellent opportunity to make your home more sustainable. If you want to be economical with your renovation project, you should select one that will upgrade the usefulness of your total living area without being too expensive.