Choosing a Hydroponic Fertilizer is Kind of Like Buying a Car
Upon entering a hydroponic retailer, a consumer will quickly notice the seemingly countless options available. There are many choices when it comes to choosing a brand of hydroponic nutrients (fertilizers) and this can be overwhelming for a novice hydroponic enthusiast. Choosing a hydroponic fertilizer is kind of like buying a car. There are many options but, at the end of the day, they all get you from point A to point B.
Base Nutrients
The base nutrients of a hydroponic nutrient solution do just that, get your plants from the beginning to the end. The base nutrients will contain all the mineral essential elements and will provide all that is necessary for plant growth. The essential elements found in hydroponic nutrients can be derived from a variety of sources. The varying sources will affect the formula's stability. This leads to different types of formulas for the horticulturist to choose from. Typically speaking, there are three types of formulas produced by manufacturers of hydroponic nutrients. One-part formulas (stand-alone grow and bloom), two-part formulas (grow A and B and bloom A and B), and three-part formulas (micro, grow and bloom). A hydroponic grower will usually first choose from a one-part, two-part or three-part formula and then choose which brand of fertilizer he or she wishes to use.
One-Part Formulas
A one-part formula consists of one individual grow formula and, if it is for growing a plant that produces fruit or flowers, one individual bloom formula. One-part formulas are great for beginner hydroponic growers as they only require the dosing and mixing of one product. The stage of growth of the plant(s) will determine if the gardener uses the grow or the bloom formulation. The type of crop and stage of growth will determine the dilution rate for the particular product. One-part formulas will contain all of the essential elements needed to sustain plant health. However, one-part formulas will usually contain less than optimal levels of some of the essential elements in order to make the overall formula stable. For example, many one-part formulas contain only small amounts of calcium and rely on calcium contained within the grower's water to make up the difference. Horticulturists using one-part formulas may, in some cases, need to supplement additional sources of certain essential elements.
Two-Part Formulas
A two-part formula consists of two parts for both the grow and the bloom stages of plant growth. In other words, during the vegetative stage of growth, both a grow A and a grow B formula will be required. If the horticulturist is growing a particular plant variety with a fruiting or flowering stage of growth, he or she will be required to use both a bloom A and a bloom B during that period. Two-part formulas offer an advantage as they are able to separate some of the elements that would otherwise create an unstable formula when mixed in the concentrated forms. More specifically, two-part formulas are able to separate particular compounds containing concentrated calcium and phosphorus which could react poorly when mixed. A two-part formula allows the horticulturist to dilute the concentrated calcium before adding the phosphorus. This is why the part A of a two-part formula will usually contain the calcium. Generally speaking, two-part formulas can contain a higher concentration of calcium and a more ideal ratio of all the essential elements than a one-part formula.
Three-Part Formulas
A three-part formula consists of separate micro, grow and bloom formulas. Unlike the one-part and two-part formulas where the "grow" is used exclusively in the vegetative stage and the "bloom" is used exclusively in the fruiting or flowering stage, three-part formulas use all three parts throughout the entire life cycle of the plants. The ratio of the three parts (micro, grow, and bloom) will change depending on the particular dietary needs of the plant and the stage of growth. For example, a pepper plant in its vegetative stage will receive different ratios of each of the three parts than a pepper plant when it is producing peppers. As the names suggest, the "micro" contains most of the micronutrients (and usually the calcium), the "grow" contains nutrients more specific to growth and the "bloom" contains nutrients more specific to blooming. Although growers will use all three parts throughout the plant's life cycle, they will typically use a higher ratio of "grow" during the vegetative stage and a higher ratio of "bloom" during the fruiting or flowering stage. A three-part formula offers heightened control to the horticulturist and gives the ability to more quickly correct deficiencies.
Additives
After a hydroponic gardener has established an effective base fertilizer program, he or she can begin to experiment with the various nutrient additives available on the market. Micronutrient supplements, carbohydrate formulas, enzyme formulas, plant vitamins, plant hormones and beneficial microorganisms are just some of the options a hydroponic gardener can experiment with. Each garden is different and the best way to determine if a nutrient additive is truly beneficial is by way of experimentation.

4 Tips for Successful Hydroponic Growing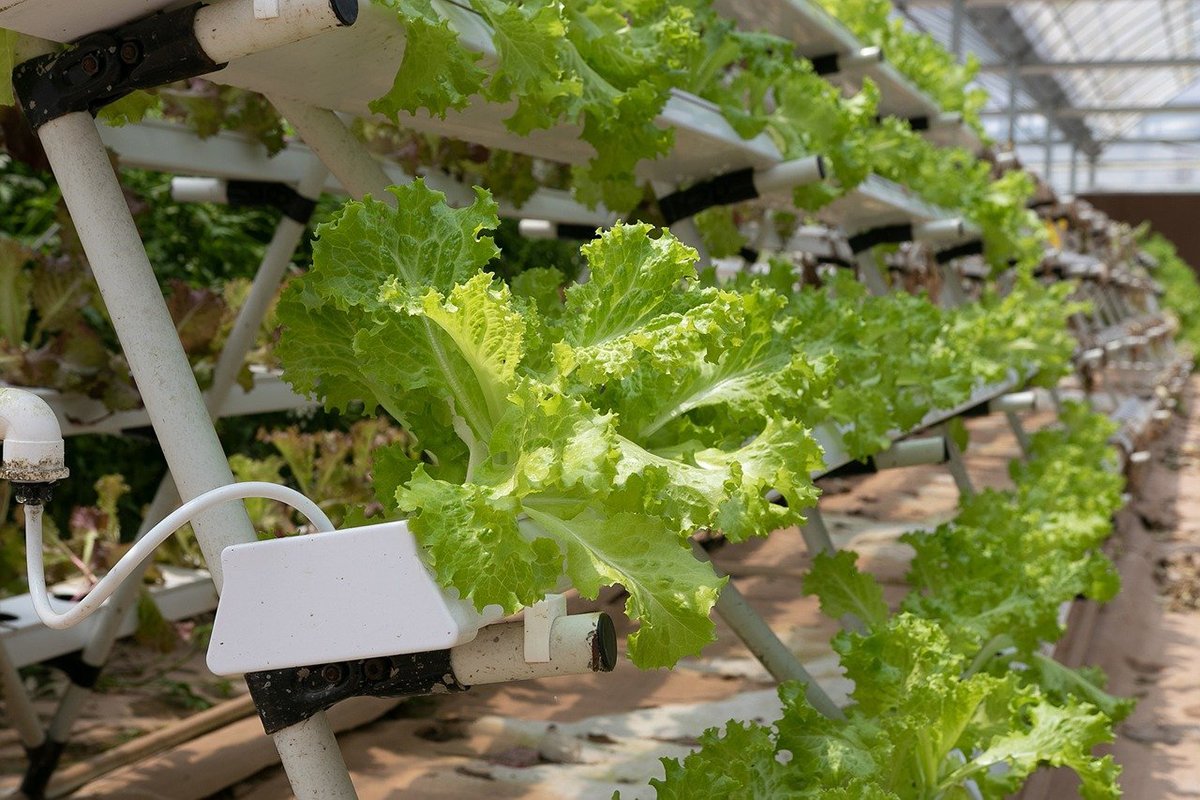 With the global population growing at a rate of approximately 1.05% per year or 81 million people annually, the increased demand placed on the Earth's natural resources calls for new and innovative solutions to farming methods and food production.
One possible solution which has developed in the field of horticulture is a method of growing plants known as Hydroponics. Here plants are grown without soil, by using a nutrient-rich growing medium such as coco coir, gravel, rockwool, or sand, allowing for nutrients to be absorbed directly into the plant's roots.
Without the need for soil, crops such as corn can be grown throughout the year, resulting in higher yields and fewer fluctuations in price. If you are looking for some growing tips for your hydroponic plants then read on.
Water
Before plants can be introduced to a hydroponic growing system it is important to check the quality of your water supply to ensure the pH levels are correct. Ideally, the water should have a pH of between 5.5 and 6.5 which can be measured using pH strips or a pH meter.
EC or Electrical Conductivity levels of water measure its ability to dissolve salts and other chemicals and should also be checked to ensure your plants receive the nutrients and minerals they need from the water. The temperature of the water should be kept between 68°F and 72°F and can be maintained through the use of a heater or chiller.
Lighting
One of the most important factors when it comes to hydroponic plant growth is light. Grow light for indoor plants is an essential factor in the cultivation of hydroponic plant growth, especially when there is less sunlight available.

Light-emitting diode lamps or LEDs are a preferred method for many growers due to their efficiency and effectiveness and their full spectrum of light which is similar to the rays of the sun.  Lighting can also be adjusted according to the life cycle of your plants.
Growing Medium
The right growing medium is another essential step when it comes to your hydroponic success. Due to the absence of soil in this method plants must be supported in other ways.
The growing medium must have the right combination of oxygen and moisture allowing for nutrients to be properly absorbed by the roots of the plants. Coco coir and rockwool are some of the popular mediums used by growers as they retain moisture and oxygen well.
Nutrients
Without the presence of soil to nourish your plants, hydroponic plants will require nutrient-based solutions which are specifically designed for growing plants hydroponically.
Hydroponic plants need 17 essential nutrients in order to grow and develop properly, therefore, a good quality nutrient fertilizer will be required. With a variety of nutrient-rich fertilizers on the market to choose from it is advisable to purchase from a reputable supplier and to ensure the solution is right for the types of plants you are growing and the stage they are at in their life cycle.
These four tips will help to ensure the success of growing your plants hydroponically.