Why Use a Growing Medium When Gardening With Hydroponics?
Growing plants using hydroponics means you are growing without soil, but it doesn't necessarily mean that you are growing plants without a soil replacement. While not strictly necessary it is usually advantageous to use some form of growing medium. One very good reason to use a growing medium in your hydroponics garden is to ensure that the roots of your plants are adequately supplied with oxygen. In a traditional garden plant roots gather oxygen from the air trapped in the soil. A growing medium serves the same purpose for plants grown with hydroponics. Growing media are designed to trap air that can then be processed by the plant roots.
Another reason for using a growing medium is to provide a food reserve for the plants. Like air, nutrients from the feeding solution are trapped in the pores of the growing medium and are then available to the plants if needed. This can help to prevent crop failures. Here's a quick rundown of the kinds of media available to you when gardening without soil.
Types of Growing Media
Rockwool
Made from basalt rock and chalk, Rockwool is probably the most popular growing medium used by hydroponics gardeners. This porous material can trap large quantities of air and water at the same time.
Perlite and Vermiculite
Perlite is a pebbly volcanic rock that provides excellent drainage and aeration when used as a growing medium. It has a good drainage characteristic which means it does not hold much water and limited ability to trap nutrients. Vermiculite is a mineral that acts like a natural wick and is able to absorb large quantities of water. The combination of Perlite and Vermiculite is a natural for hydroponics system: one holds air and oxygen, the other holds water and nutrients.
Coconut Fibres
Made from the outer husks of coconuts this growing medium is becoming increasingly popular with organic growers. Some hydroponics growers feel coconut fibres are superior to Rockwool in their ability to retain air and water.
Expanded Clay Pellets
This medium is made from baked clay. The pellets are porous and retain both air and water very well. They can be reused as long as they are first sterilized.
Aquarium Gravel
This is the same colored gravel that is used in fish tanks. The main reason for its popularity is expense as it is inexpensive compared to other growing media. The downside is that it does not hold water, and therefore plant nutrients, very well at all. If you choose to use aquarium gravel you will need a constant water supply for your plants to avoid root drying.

4 Tips for Successful Hydroponic Growing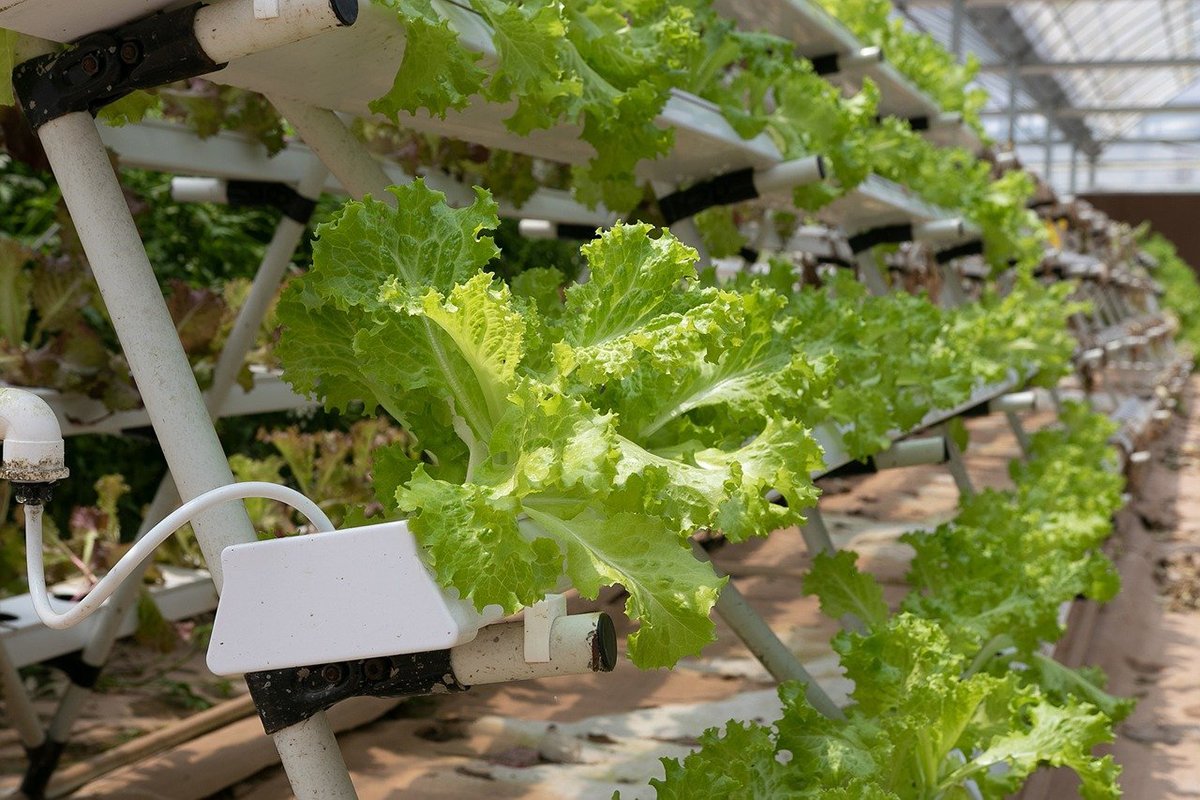 With the global population growing at a rate of approximately 1.05% per year or 81 million people annually, the increased demand placed on the Earth's natural resources calls for new and innovative solutions to farming methods and food production.
One possible solution which has developed in the field of horticulture is a method of growing plants known as Hydroponics. Here plants are grown without soil, by using a nutrient-rich growing medium such as coco coir, gravel, rockwool, or sand, allowing for nutrients to be absorbed directly into the plant's roots.
Without the need for soil, crops such as corn can be grown throughout the year, resulting in higher yields and fewer fluctuations in price. If you are looking for some growing tips for your hydroponic plants then read on.
Water
Before plants can be introduced to a hydroponic growing system it is important to check the quality of your water supply to ensure the pH levels are correct. Ideally, the water should have a pH of between 5.5 and 6.5 which can be measured using pH strips or a pH meter.
EC or Electrical Conductivity levels of water measure its ability to dissolve salts and other chemicals and should also be checked to ensure your plants receive the nutrients and minerals they need from the water. The temperature of the water should be kept between 68°F and 72°F and can be maintained through the use of a heater or chiller.
Lighting
One of the most important factors when it comes to hydroponic plant growth is light. Grow light for indoor plants is an essential factor in the cultivation of hydroponic plant growth, especially when there is less sunlight available.

Light-emitting diode lamps or LEDs are a preferred method for many growers due to their efficiency and effectiveness and their full spectrum of light which is similar to the rays of the sun.  Lighting can also be adjusted according to the life cycle of your plants.
Growing Medium
The right growing medium is another essential step when it comes to your hydroponic success. Due to the absence of soil in this method plants must be supported in other ways.
The growing medium must have the right combination of oxygen and moisture allowing for nutrients to be properly absorbed by the roots of the plants. Coco coir and rockwool are some of the popular mediums used by growers as they retain moisture and oxygen well.
Nutrients
Without the presence of soil to nourish your plants, hydroponic plants will require nutrient-based solutions which are specifically designed for growing plants hydroponically.
Hydroponic plants need 17 essential nutrients in order to grow and develop properly, therefore, a good quality nutrient fertilizer will be required. With a variety of nutrient-rich fertilizers on the market to choose from it is advisable to purchase from a reputable supplier and to ensure the solution is right for the types of plants you are growing and the stage they are at in their life cycle.
These four tips will help to ensure the success of growing your plants hydroponically.