Tips for Attracting Wildlife to Your Urban Garden
When we think about a wildlife garden, we tend to think about thatch-roofed cottages surrounded by the sprawling British countryside, but many don't consider that, in fact, our city and suburban gardens can be perfect for wildlife too.
While not home to the same creatures you might find out in farmlands and meadows or along riverbanks, there is, in fact, plenty of wildlife that passes through urban areas, and some that even takes up permanent residence. If you're looking at attracting more critters to your garden, then take note of our top tips for turning that urban garden area into a haven for wildlife.
Planting Flowers
The foundation for attracting wildlife into your garden is to get planting. You don't necessarily have to plant in the ground, but, if possible, this is the best choice as many insects like to live in the moist soil and dirt beneath your plants and flowers. Flowers will attract pollinating insects, most notably bees, to your garden, which are great for the environment as many plants require these bugs to breed.
This symbiotic relationship between plants and pollinators is a very important one, as bees will help keep plant populations healthy, and the nectar that bees take from these flowers sustains them and their hives. Pollinators also partly serve as prey for larger insects and birds, further strengthening the food chain.
Consider Wild Growth
A great way to attract a wealth of interesting creatures is to let nature do its thing, of course, with a bit of a push. Plant a wild assortment of native plants in a space and allow it to just do its thing. Grasses and wildflowers are perfect for wild growth areas and serve as a perfect hiding place for so many different creatures, from rodents to creepy crawlies.
This undergrowth will also provide these creatures with shelter for hibernation and rest. You could even allow a part of your lawn to grow wild, even if you cut the rest of it. Just be careful when cutting plants back, especially grass, as there could be countless things living within.
Create Access
It's very common to want to fully secure your garden, especially in the city, and while we're not suggesting you take down any fences, you have to remember that if you've closed up holes and gaps in every wall and fence, the only creatures that will be getting into your garden are things with wings or those that have good climbing skills.
The best kind of border to provide cover and security, as well as access to wildlife, is a hedge, especially one that either has plenty of spikes or one that remains green and full all year round. Allowing this increased access will let creatures in like hedgehogs and foxes that may not have otherwise been able to deal with your fences or walls.
Bird Feeders
Another great method of attracting animals to your garden is to turn it into a handy rest-stop for birds. Adding feeders and birdbaths is a sure-fire way of attracting birds to your garden very quickly. Visible seed dispensers and fat ball holders will draw passing birds in, as will birdbaths. These baths also function as a means for birds to hydrate as well as clean themselves or cool off.
You can find loads of great bird supplies online from dedicated sellers like Little Peckers. They sell everything from different types of wild bird food to tables and even tools for deterring squirrels. Although, remember that squirrels need to eat too, and it may be worth getting a specific squirrel feeder alongside your squirrel-proof bird feeders so that everyone is happy!
Aquatic Life
You don't necessarily need a fixed pond to have aquatic life in your garden. Of course, if you have the means to do so, this could be a great addition to your wildlife garden. If you can't dig out a pond, you could use a large pot or another sturdy container to add pond life to. You can add everything from lily pads to rushes and even some amphibious creatures to it as well.
Remember though that, while frogs and newts love to spend most of their time underwater, they actually need to rest on land at times too. If you're going to put some in your makeshift pond, make sure they have a way to get out and down to the ground, as well as back in again.
Homes for Insects
Providing undergrowth for bugs to live in is great, but some insects actually prefer to find tiny holes in tree trunks, walls, and fences, which they can squeeze into and, in some cases, block up for added security.
You can get what is often known as a bug hotel, a selection of holes of varying sizes suitable for many types of creatures like ladybirds, spiders, solitary bees, and wasps. The creatures living in these homes are great for your garden, as many eradicate pests and try their hand at pollinating.

Red Maeng Da Vs. Red Bali Kratom: What's The Difference?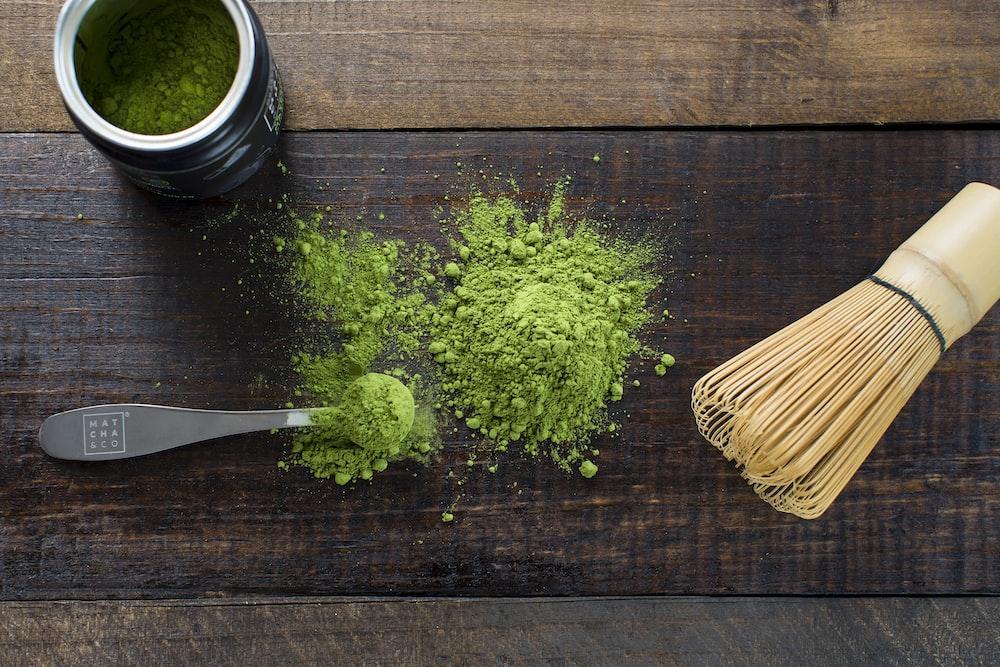 If you're interested in trying kratom, you may have seen Red Vein Maeng Da and Red Vein Bali Kratom. Both red kratom strain are popular among the world's users, but what's the difference between them?
This article will compare red maeng da vs red bali kratom, including its effects, dosage, and more. Both of these red strains are very popular and have many similarities. Though there are similarities between both strains, they do have some differences.
Keep reading to learn more about the red Maeng da and the red Bali strain, and find out which one is right for you!
Red Maeng Da Kratom Strains
Red Maeng Da Kratom strains are among the most popular strains of kratom. They are known for their high levels of alkaloids, which gives them their distinctive red color. They are also known for their powerful effects.
Red Maeng Da kratom strains are typically grown in the rainforests of Indonesia. The name "Maeng Da" actually means "pimp grade" in Thai, which is ideal given the strain's reputation for being one of the strongest kratom strains.
These strains can be found in various forms, including powder, capsules, and leaves. The most popular way to take Red Maeng Da kratom is in capsule form, allowing for more precise dosage.
It is also popular for making kratom tea, as the leaves can be steeped in hot water to make tea.
As a result, some kratom fans feel that the name Maeng Da implies excellent quality and potency. If you're one among the many kratom users looking for high quality red kratom strains or good quality kratom products, Red Maeng Da might be the way to go.
But it is essential to consult a medical professional before taking prescription medication or being affected by a serious medical condition, as it sometimes tends to have the opposite effect.
Red Bali Strains
When it comes to taking red Bali kratoms, there are some facts that you should know. Red vein strains are obtained from a method called grafting.
It is a process in which two different red vein plants are mixed to get the result of a combined characteristic.
Red Bali is one of kratom's most famous red strains. Not only is it popular, but it is also one of the high-potency strains.
Many believe that red Bali is the most muscular strain of kratom as it might help relieve pain and physical discomfort. If you're looking for a potent pain reliever, kratom experience, or mood enhancement, red Bali is the way to go.
Comparing Red Maeng Da Vs. Red Bali Kratom?
Red Maeng Da vs. Bali kratoms – They are two different essential kratom strains of the same plant.
Both strains are sold as dietary supplements and are widely used for their purported relaxing effects.
While their organic compounds share some similarities, there are also some crucial differences between these two strains.
Dosage
Their universal doses are the first comparison of red Maeng da vs. red Bali kratom. For red Maeng Da, the recommended dose is between 2-4 grams, while for red Bali, the recommended dose is between 3-5 grams. Red Bali can be quite sedating, causing you to feel tired in higher doses (5+ grams).
Color Of Veins
The following comparison between red Maeng da vs. red Bali kratoms is the color of their veins.
Red Maeng da has red veins, and red Bali has green veins. The different colors indicate different alkaloid profiles. Red Maeng da typically has a higher concentration of mitragynine, while red Bali has a higher concentration of 7-hydroxymitragynine.
Red Maeng da is more stimulating, while red Bali is more sedating. Red Maeng da is more energizing and is better for daytime use. Red Bali is better for nighttime use because it can help you relax and fall asleep.
The color of kratom veins is just one of the many factors that determine its effects. Other factors include the strain, the region it's from, the quality, and how it's prepared.
Red Kratom Strain: Mature Leaves Available
On the other hand, Red kratom is said to be the most sedating of all kratom vein colors. They're also famous for providing Chronic Pain relief and relaxation.
Green Maeng Da Vein: Middle Years Leaves
Next, Green kratom is said to be in the middle of the White and Red kratom strain. They're also famous for providing a balance of both Sedation and Stimulation.
Efficacy
Both red Maeng Da and Bali kratom are effective in providing pain relief, but red Maeng Da is more potent and has longer-lasting pain-relieving effects.
User Experience
Some kratom enthusiasts prefer red Maeng Da for its relaxing effect, while others find red Bali to be more mood-boosting. Ultimately, it comes down to personal preference.
When comparing both kratoms, it is clear that both kratoms have their unique benefits.
Red Maeng Da is more potent and has a longer-lasting effect, while red Bali is more relaxing. Ultimately, the decision of which strain to take comes from personal preferences.
Origin
Red Maeng Da originates from Thailand and gets its name from a water bug called "Maeng" Conversely, red Bali kratoms come from Indonesia.
The difference in origin can affect the user experience as each kratom can offer different benefits. For example, Red Maeng Da is more energized, while Red Bali is more relaxed.
Alkaloids
Mitragynine and 7-hydroxy mitragynine, which bind the opioid receptors, are two essential alkaloids in kratom.
Red Bali kratoms and Red Maeng Da kratom include a variety of alkaloids, including these two in particular.
Other alkaloids are also present. You will discover that the alkaloids provided by each strain will vary from one another.
Location
Red Maeng Da is domestically grown in Thailand, while red Bali is grown on the Indonesian island. Red Maeng da can be found in some countries, but you have to look for the legality in places like San Diego, Rhode Island, Sarasota county, and union county.
Daytime Energy Levels
Red Maeng Da vs. Red Bali Kratom – These kratom strains come from the same family of trees, the Mitragyna Speciosa.
The difference between the two strains lies in their potency and effects. Maeng Da is widely considered the most potent strain of kratom, while Red Bali is known for its relaxing effect.
Potency
While kratom is still in the process of getting approved by the FDA as a dietary supplement, many medical professionals believe in its potential as a supplemental dietary product.
Compared to Red vein Bali, Red Maeng Da appears to be less potent but more balanced. Red Maeng Da is often used as a pain reliever, while Red Bali is commonly used to alleviate discomfort and enhance mood.
Popularity
Red Bali is one of the most popular kratoms because it boosts mood and provides relaxation. Red Maeng Da is also a popular strain, but it is more well-known for its potent effects.
Which One Should You Try?
There is no definitive answer related to it. It ultimately comes down to personal preference. Some people prefer red maeng da for its potent effects, while others find red bali more relaxing.
Try out both strains to see which one works. Red Maeng Da and Red Bali kratom are two of the most popular strains of kratom.
Both kratoms offer a variety of benefits, including relief from pain, increased energy levels, and improved mood. Red Maeng Da is more potent, while red Bali is more relaxing.
Final Thoughts
While red Maeng Da is more potent, red Bali is more relaxing. Ultimately, the decision of which strain to take comes from one's experience of using it. It is essential to start with a low dose and increase it gradually to avoid side effects.