Care & Maintenance for Outdoor Furniture
If you've invested a lot of money in outdoor furniture, or you are thinking about buying a new outdoor item, you should know how to maintain and care for it to ensure its longevity. Due to its location, outdoor furniture is more prone to deterioration. If you keep to a schedule and clean your furniture on a monthly basis, it helps maintain a good appearance and makes your furniture last a lot longer.
Wicker Furniture
You'll find some lovely pieces of outdoor furniture made from wicker, to ensure you keep these items looking great, you must maintain them in the best way possible. Outdoor wicker furniture can be easily cleaned using a garden hose or pressure washer. All you have to do is remove the cushions and spray away excess dirt. There may be some stubborn stains on the furniture, so it is advisable to use warm water and soap to tackle these areas. Once the wicker has dried, you can apply a wax to the frame to protect the furniture, if your wicker isn't water-resistant, you'll need an added layer of protection.
Metal Furniture
Metal furniture is very easy to care for and maintain, it is highly durable and simple to keep clean. Most types of outdoor metal furniture like wrought iron and aluminium can be cleaned using soap and water, they don't require any special type of cleaning solution.
Modern outdoor metal furniture is coated with a protective adhesive, this is designed to protect the material from rust and corrosion. If you purchase outdoor furniture in Melbourne from a reputable supplier, the items should be rust-free and rust-resistant. If the metal isn't, you'll need to buy a wax adhesive from your local hardware store to protect the material. If you don't take steps to protect the metal, it will start to corrode and lose its visual appeal. Corrosion can affect your furniture's structural integrity, making it dangerous to use.
Fabric Furniture
This type of outdoor furniture does require a little extra attention, it isn't as durable as other items on the market. Some types of cushions gather mildew, while others are mildew resistant, it all depends on where you buy your products. If you need to clean them, you'll have to use bleach and solution to keep them looking new.
Umbrellas
Many homeowners forget that umbrellas need to be cleaned and maintained on a regular basis. Umbrellas are great for several reasons, they help to protect other outdoor furniture by providing cover from the sun during the hot summer months. If they've been in storage, they'll need to be thoroughly cleaned once opened out. It is important to oil the joints and wash the cover using a soft-bristled brush.
If you plan on looking after your outdoor furniture and keeping it looking great well into the future, you must clean and maintain each part. Outdoor furniture is a great investment, especially during the summer months when you can really enjoy the weather. If you fail to maintain your furniture, it will quickly degrade and lose its visual appeal.

5 Amazing Benefits of Hiring a Lawn Service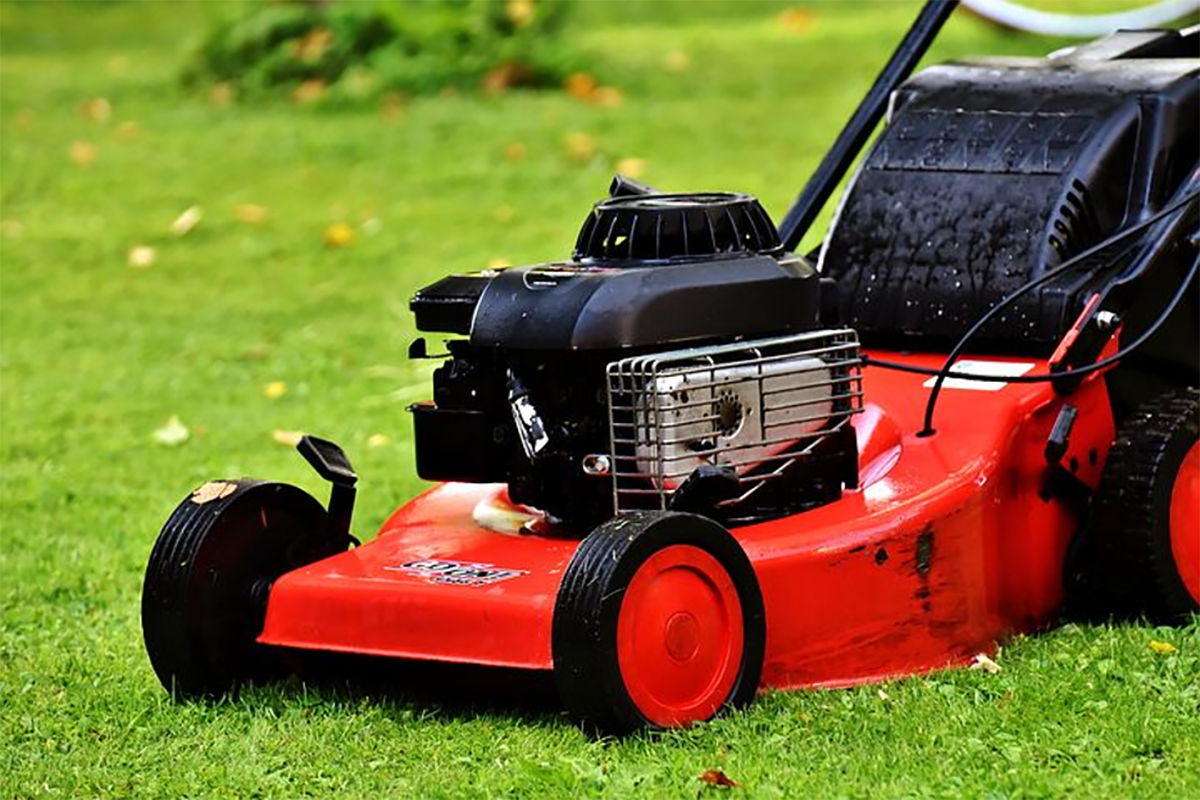 Everyone wants to have a lawn that is the envy of the neighborhood. The problem is that many people simply don't have the time or the ability to keep their grass looking great all year long. With schedules getting busier every year, not everyone wants to spend their weekends mowing and fertilizing their lawns.
Having a great lawn takes more than just sticking to a regular mowing schedule. Every lawn is different and needs special attention to keep it looking its best. Proper watering, aerating, and feeding are essential to keeping your lawn healthy. Most people don't have the knowledge or experience to know how to handle lawn problems when they come up.
Hiring a lawn service like lawn.com.au mowing may seem unnecessary, but the benefits can be worth the money and the convenience. Let's take a look at some of the amazing benefits of hiring a lawn service.
Expertise
Most homeowners are genuinely lost when it comes to keeping their lawn healthy and looking great. Factors like how often their lawn needs watering and proper fertilization are a mystery to most people. If you don't have the proper knowledge or experience, you could do more damage than good by attempting to do it yourself.
When you hire a lawn service, you will have the advantage of working with professionals. Lawn care experts know what needs to be done to avoid damage.
Labor Free
Cutting the lawn is a manual labor chore that can be too much for a lot of homeowners. Many people end up with aches, pains or even injuries from cutting and maintaining the lawn.
Seniors are especially at risk for heat exhaustion or falling when left to manage their lawn. Anyone that struggles with mobility or health issues can benefit from bringing in a lawn service to take care of the labor.
Save Money
You may wonder how dishing out cash to bring in a lawn service can save you money, but it's true. When you add up the costs of mowing equipment, lawn fertilizers, seed, edgers, and your time every week, it becomes clear that you can save money by bringing in a lawn service. These professionals show up with all of their own equipment, chemicals and staff to take care of your lawn at no extra expense.
Consistency
Even with the most careful maintenance, it's inevitable for your lawn to have problem spots. The amount of time that needs to be invested in these areas can leave your grass looking less than perfect.
Professionals can spot small issues before they become unsightly problems. With a regular cutting and fertilizing schedule, you can count on your lawn looking great from week to week.
Curb Appeal
You can have the most unique and stylish home on the block, but without a well-maintained lawn, your property will struggle with curb appeal. A neat and lush lawn equals an attractive home. Impress your neighbors and bring up the value of your home with a great yard all year long.
Hiring a lawn service has more benefits than just relieving you of grass cutting duties on your precious weekends. If you want the best looking lawn in the neighborhood, give your property a neat and attractive appearance and consider a lawn service for your home today.