Chic Modern Dining Room Ideas to Style up Your Space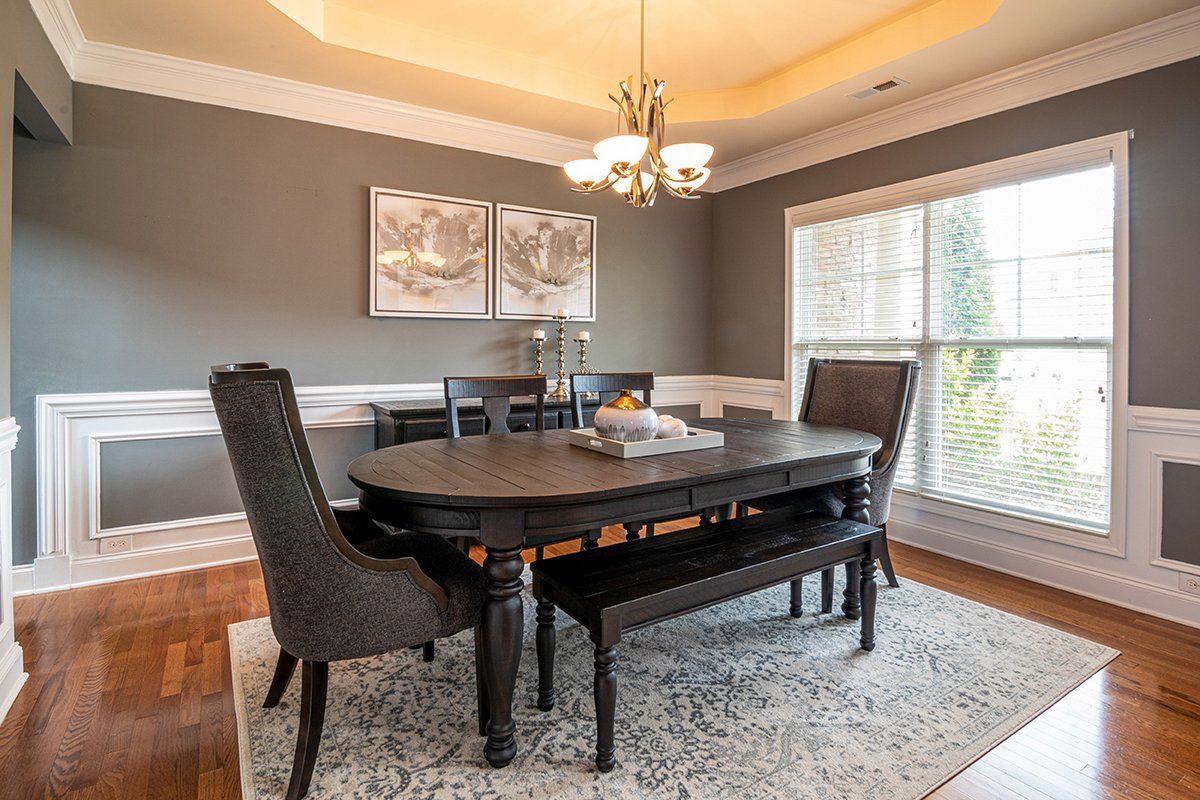 Modern dining spaces are more appreciated than traditional design because they still give alluring and classy looks. Although modern means sleek and streamlined, it doesn't have to be too formal, making the area more welcoming. But what is modern design? What furniture and accessories should you get?
There isn't one answer to those questions. You can make a statement with modern art and graphics, or you can opt for a more minimalistic look. If you want your dining room to be a happy place, you probably want to make sure that it's in the best shape for everyday use, as well as for get-togethers and parties.
Whether you need some inspiration to redecorate or design your new home, get ready to take notes from the chic modern dining room ideas to style up your space below. It will surely impress anyone who comes over to your house. Read on!
Join the Minimalist Movement by Keeping It Simple
Do you have a minimalistic approach throughout your home and want your dining area to have the same style? Choose accessories and paint colors that will add dimension to the room. Since you picked pieces that play well with your furniture, you can stick to having the "less is more" feel without it feeling unfinished.
There are endless ways to pull this look together. For example, if you have ever wondered what is hybrid flooring and how it can help you, you should know that it's a great way to add depth and texture to your dining room. Let's say that you have a white-and-black patterned floor; you can add dark-colored chairs to make a bold statement.
Go For a Statement Piece
A statement piece is something that sets the tone of your dining area. If you're looking to bring in a beautiful centerpiece, traditional artwork, framed photos, and other art pieces are great ways to add interest to your space. It doesn't make sense to go with cheap-looking pieces to create that chic look.
Another idea is to opt for a beautiful rug. To create a modern feel, choose colors that are neutral or cool tones. A nice rug will also help you define the different areas in your dining room, like the living room and the kitchen. On top of that, it adds a softness to your space.
Add a Touch of Modern Art
One of the things that can make any space more modern is a vibrant portrait or piece that creates a purposeful and tasteful look. Sleek angles and stark lines of modern furniture can make an area of your home feel cold. A pop of color to an oversized piece can bring that contemporary tone with a cozier and warmer feel.
Consider Adding Graphics
Modern style has a different meaning for everyone, but the bottom line is that it gives you a chance to experiment with designs and colors that scream "fearless." You may already have a striking modern chandelier, as well as soft-toned chairs, so try an extraordinary graphic rug to bring all your pieces together.
Speaking of walls, there's another way for you to get a modern dining room design besides painting it – bold wallpaper. You can even use a simple shade then experiment with accents and patterns without overpowering the space and furniture, and it will make your dining area unique and interesting.
Invest In Glass Items
Glass is an excellent material to use in modern dining spaces because it makes the area pops with light and makes the space feel bigger. Glass tables, chairs, and chandeliers can all make your room look more spacious while still being contemporary. If you're using glass items in your dining room, choose a soft-colored floor such as cream or white to enhance the light quality.
Mix Traditional With Modern
If you have a home with a traditional design, it's not right to go modern all at once. It's best to layer your space with different styles. You can start by painting the walls of your dining area a soft shade such as gray or beige and add a few more modern pieces. Mixing elements from different eras can create a unique feel. And don't forget that you can always use accents such as rugs, flowers, and artwork to spice things up.
Opt for a Cozy Dining Room
A cozy dining room is one of the essential areas in your home because you spend a lot of time there with the family. You want everything to be just right, including lighting and décor. A great way to make your dining area feel more comfortable is to add some beautiful throw pillows on a sofa or couch. The next time you and your family have dinner together, you can take a little break and lounge around.
To Sum Up
Are you ready to go for a chic modern dining room design? If you're looking for a new way to make your space pop, it's time to take a closer look at some of the pieces above. All of them are easy to style and install. Don't forget that the success of your design depends on how well you combine all the elements. So, go on and choose what's best for you!

5 Tips for Creating the Perfect Outside Kitchen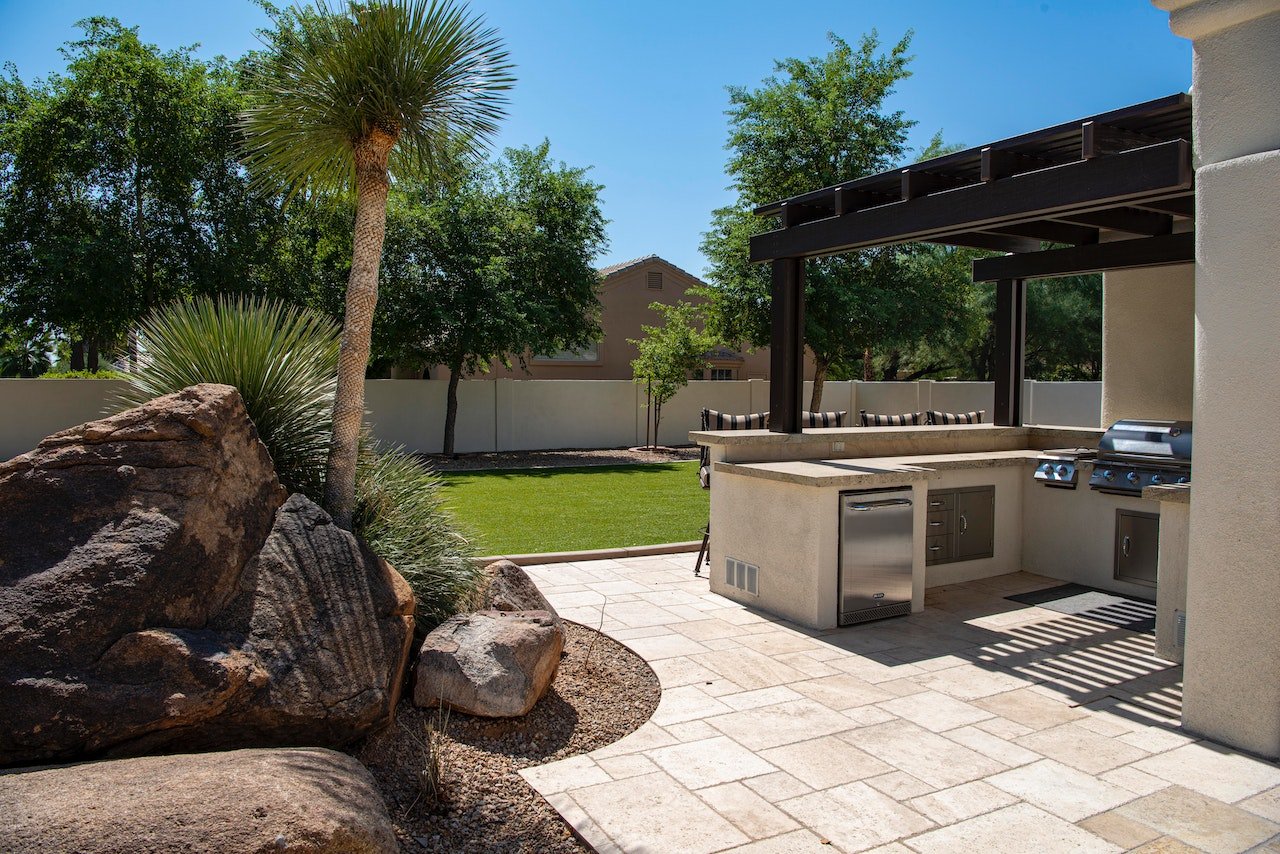 Building an outdoor kitchen is a great project to embark on if you want to up your DIY game. It's not that difficult to do, is pretty inexpensive, and if you make mistakes, they will be easy to correct. You do have to plan your project properly, however, and try to go for something modest for your first project unless you already have significant experience with this type of renovation. Here are some tips that will help you build a great outside kitchen.
Think Outside the Box
A lot of people will think about adding a grill to their kitchen and a nice lounging area, but there are many other accessories that you could add to your outdoor kitchen to make it more interesting. For example, you could consider getting a quality outdoor pizza oven like the Ooni Koda 16. These compact ovens from Ooni are portable, so you can move them or store them whenever you wish. This is an addition that is sure to please your children or you if you're a big pizza fan. Another great addition you could consider is a fire pit, or even better, a fire table. A hibachi station could also be a good option if you're a fan of Korean BBQ.
Choose Your Space Wisely
Another thing you have to do is make sure that you pick the right spot for the kitchen. Some people will want it to be in a central area, but it might not be the most convenient. You want a spot where you'll be protected from wind, so it would be better if you installed it near a wall. Consider shade as well unless you want to cover the area. It could also be a good option to connect your kitchen to your deck or to even build a deck for the kitchen for added convenience.
Carefully Think Out Your Layout
When picking a layout for your outdoor kitchen, you first have to decide if you're going to go with a simple or complex kitchen. This will all depend on where you want to build the kitchen, how much you intend to use it, and what kind of cooking you want to do there. Either way, you will need to have an area for cooking, one for preparation, and one for cleaning. You should also think about additional storage and have space for a fridge.
Another thing you sound consider doing is installing a countertop area that can be used as a buffet space or bar with stools. This will make the space even more convivial and give people different seating options.
Choose Your Materials Wisely
Choosing the right materials is also very important when building an outdoor kitchen. You want to use materials that will have the right look and feel, but also make sure that they'll be able to withstand the elements.
For the countertop, you should try using something like granite with a flamed finish. Try to pick earthy colors that will complement the outdoor setting, and make sure that the kitchen's materials are congruent with the rest of the house to create a cohesive look.
As far as the flooring goes, you can go with something like natural stone, terracotta, wooden pavers, anti-skid porcelain tiles, or cement finish tiles. For the seating, make sure that you pick moisture-resistant materials. Favor materials such as rattan, wicker, plastic resins, aluminum, wrought iron, and steel, since they're very durable and will withstand pretty much anything you throw at them.
For the cabinet boards, try to go with WPC and go for SS finish furniture and appliances unless you live in a coastal area. This is because the SS finish can corrode when they're salty in the air. The same goes for aluminum.
Don't Forget Lighting and Outlets
You also have to make sure that the area is properly lit if you intend to use it at night. There also needs to be sufficient outlets for all your appliances and accessories. Soft lighting will work best here as it will create a nice, cozy ambiance. You also probably have other lights in your backyard, so using softer lighting for the kitchen area will balance things out.
Task lighting is very important if you want to be able to see what you're doing but to stay safe as well. You can install countertop lights, but these could be tougher to install on an outdoor aisle. You could go with pendant lights if you want to make things easy for you there.
All these tops should allow you to build the outdoor kitchen of your dream all on your own. Make sure that you plan your project carefully before you start and be modest with your objectives if it's your first time doing this sort of project.