Chic Modern Dining Room Ideas to Style up Your Space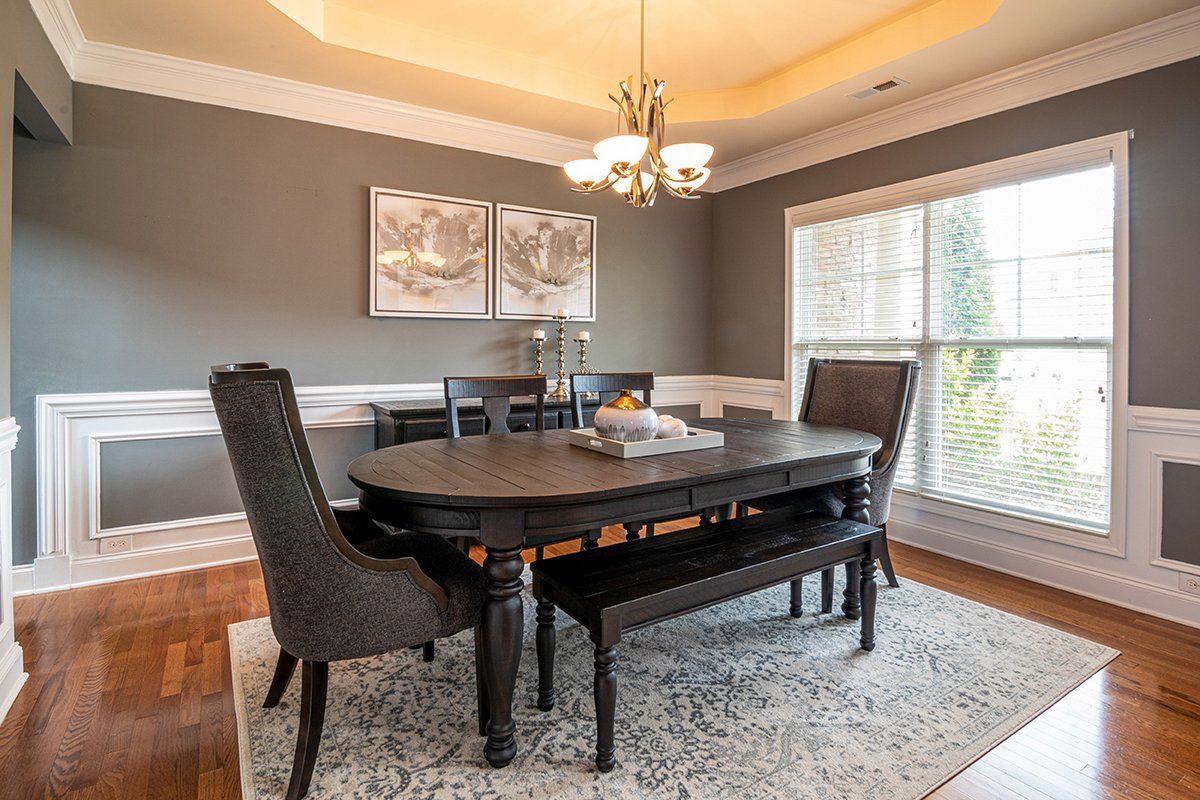 Modern dining spaces are more appreciated than traditional design because they still give alluring and classy looks. Although modern means sleek and streamlined, it doesn't have to be too formal, making the area more welcoming. But what is modern design? What furniture and accessories should you get?
There isn't one answer to those questions. You can make a statement with modern art and graphics, or you can opt for a more minimalistic look. If you want your dining room to be a happy place, you probably want to make sure that it's in the best shape for everyday use, as well as for get-togethers and parties.
Whether you need some inspiration to redecorate or design your new home, get ready to take notes from the chic modern dining room ideas to style up your space below. It will surely impress anyone who comes over to your house. Read on!
Join the Minimalist Movement by Keeping It Simple
Do you have a minimalistic approach throughout your home and want your dining area to have the same style? Choose accessories and paint colors that will add dimension to the room. Since you picked pieces that play well with your furniture, you can stick to having the "less is more" feel without it feeling unfinished.
There are endless ways to pull this look together. For example, if you have ever wondered what is hybrid flooring and how it can help you, you should know that it's a great way to add depth and texture to your dining room. Let's say that you have a white-and-black patterned floor; you can add dark-colored chairs to make a bold statement.
Go For a Statement Piece
A statement piece is something that sets the tone of your dining area. If you're looking to bring in a beautiful centerpiece, traditional artwork, framed photos, and other art pieces are great ways to add interest to your space. It doesn't make sense to go with cheap-looking pieces to create that chic look.
Another idea is to opt for a beautiful rug. To create a modern feel, choose colors that are neutral or cool tones. A nice rug will also help you define the different areas in your dining room, like the living room and the kitchen. On top of that, it adds a softness to your space.
Add a Touch of Modern Art
One of the things that can make any space more modern is a vibrant portrait or piece that creates a purposeful and tasteful look. Sleek angles and stark lines of modern furniture can make an area of your home feel cold. A pop of color to an oversized piece can bring that contemporary tone with a cozier and warmer feel.
Consider Adding Graphics
Modern style has a different meaning for everyone, but the bottom line is that it gives you a chance to experiment with designs and colors that scream "fearless." You may already have a striking modern chandelier, as well as soft-toned chairs, so try an extraordinary graphic rug to bring all your pieces together.
Speaking of walls, there's another way for you to get a modern dining room design besides painting it – bold wallpaper. You can even use a simple shade then experiment with accents and patterns without overpowering the space and furniture, and it will make your dining area unique and interesting.
Invest In Glass Items
Glass is an excellent material to use in modern dining spaces because it makes the area pops with light and makes the space feel bigger. Glass tables, chairs, and chandeliers can all make your room look more spacious while still being contemporary. If you're using glass items in your dining room, choose a soft-colored floor such as cream or white to enhance the light quality.
Mix Traditional With Modern
If you have a home with a traditional design, it's not right to go modern all at once. It's best to layer your space with different styles. You can start by painting the walls of your dining area a soft shade such as gray or beige and add a few more modern pieces. Mixing elements from different eras can create a unique feel. And don't forget that you can always use accents such as rugs, flowers, and artwork to spice things up.
Opt for a Cozy Dining Room
A cozy dining room is one of the essential areas in your home because you spend a lot of time there with the family. You want everything to be just right, including lighting and décor. A great way to make your dining area feel more comfortable is to add some beautiful throw pillows on a sofa or couch. The next time you and your family have dinner together, you can take a little break and lounge around.
To Sum Up
Are you ready to go for a chic modern dining room design? If you're looking for a new way to make your space pop, it's time to take a closer look at some of the pieces above. All of them are easy to style and install. Don't forget that the success of your design depends on how well you combine all the elements. So, go on and choose what's best for you!

Suggestions for Renovating Small Spaces
Many homeowners feel limited by their lack of square footage, but with a few tips, you can make your small space open and inviting. Here are some suggestions for renovating small spaces to help you make the most of your home.
Keep It Simple
Keeping it simple means avoiding overly complicated designs or excessive embellishments. Instead, focus on creating a clean and uncluttered look. Trying too much in a small space can make it cramped and cluttered. Instead, focus on a few key elements that will make the most impact. For example, replacing old flooring and painting the walls can transform the look of a room without requiring a lot of time or money. The beauty of simplicity is that you can DIY most of these renovations, saving money.
Make a Plan
When renovating a small space, one of the most important things you can do is make a plan. Trying to wing it will only lead to frustration and a final product that falls short of your expectations. Instead, take some time to sit down and map out what you want to achieve. Once you have a clear idea of what you want, it will be much easier to move forward with your renovation. When making your plan, you must be realistic about what you can achieve. Don't worry if you're unsure where to start; renovation professionals like Easy Reno can assist you if you need help.
Get Creative With Storage
No matter how big or small your space is, there's always a way to be creative with storage and make the most of what you have. If you're not sure where to start, here are a few tips:
Think vertically: When space is limited, it's crucial to think about using all the available space, including vertical space. Wall shelves and racks are great for storing things like spices, cookbooks, and other kitchen essentials.
Invest in multipurpose furniture: For example, a coffee table with hidden storage is perfect for hiding away books, blankets, and other household items.
Get creative with nooks and crannies: Every home has those little nooks and crannies that can be hard to know what to do with. Instead of leaving them empty or filling them with random clutter, get creative and use them for storage. You can put baskets or bins in unused corners or use curtain rods to hang up clothing or towels.
Choose Furniture Carefully
Multi-purpose furniture is always an excellent choice for small spaces, as it can help to maximize the available space. For example, a coffee table with built-in storage can provide a place to stash books and magazines while offering a surface for snacks and drinks.
Consider a daybed that can serve as a sofa and a guest bed. When selecting furniture for a small space, it is also essential to consider proportion. For instance, using smaller-scale furniture will make a room feel more open and airier, while oversized pieces will make it cramped and cluttered.
Choose Colors Wisely
The right color scheme can make a space feel bigger, brighter, and more inviting. Conversely, the wrong colors can make a space feel cramped, dark, and dull. Light and neutral tones are usually the best bet when choosing paint colors.
These colors will reflect light, making the space feel open and airy. If you want to add a pop of color, consider using it as an accent rather than painting the entire space one color. You can add accents in different forms, including furniture, accessories, or even wall art.
Small space living can be challenging, but it doesn't have to be. These tips will help you make the most of your small space and create a functional and beautiful home.