Seamless Gardening and Maintenance: Elevating Poolside with BA-EDI Exterior Access Doors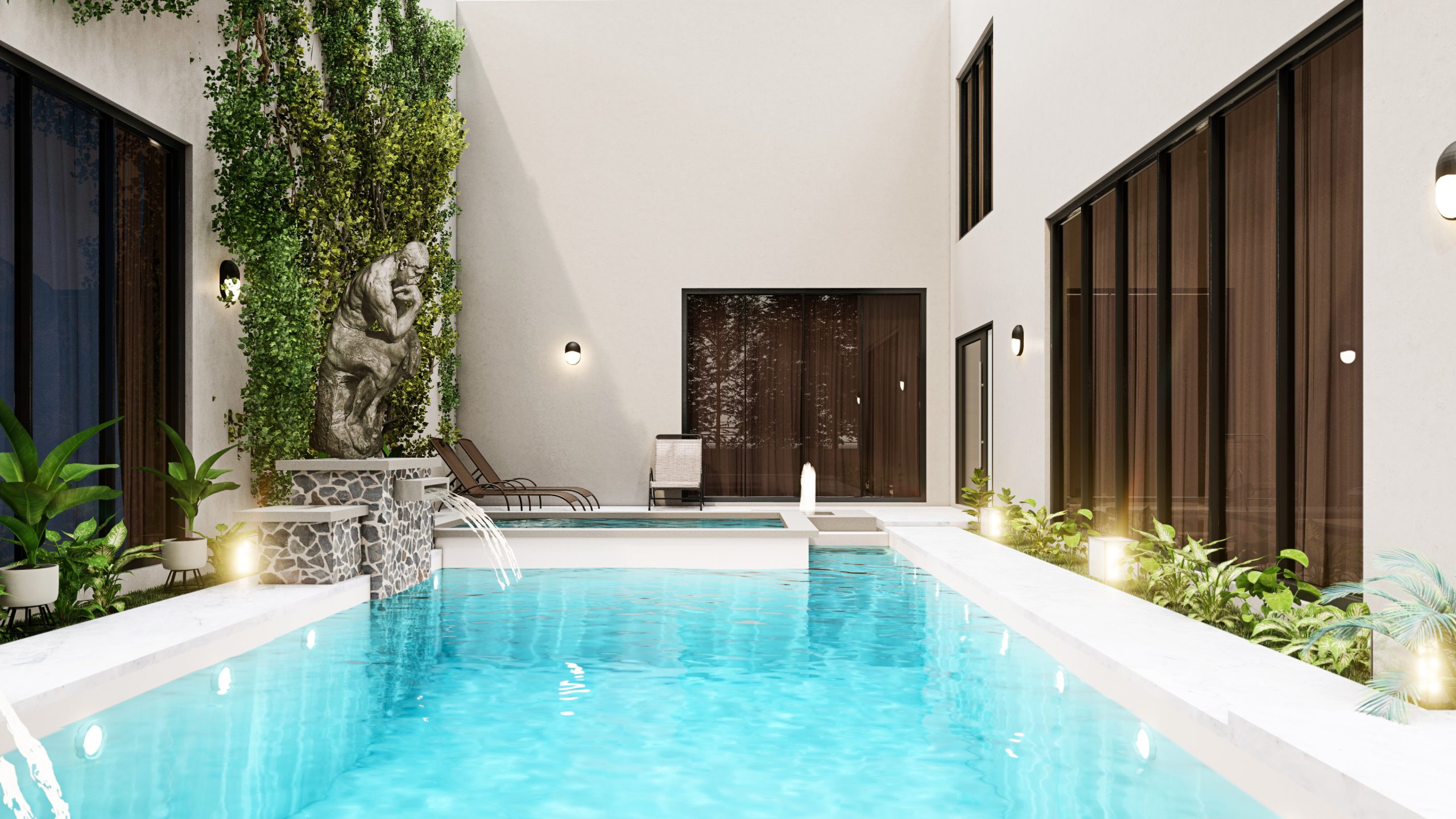 Maintaining a beautiful poolside area is important for outdoor lovers. It's a place of relaxation, enjoyment, and making memories. To keep poolside at its best, efficient gardening and maintenance are essential.
Traditional methods can be time-consuming and challenging. But there's a solution: BA-EDI exterior access doors. Considered a game-changer, they make poolside maintenance a breeze. This blog will introduce you to these innovative doors and how they can elevate the poolside experience.
The Benefits of Seamless Gardening and Maintenance
A well-kept poolside area isn't just about aesthetics; it also impacts the functionality and safety of an outdoor space. Seamless gardening and maintenance are vital to enhancing the poolside experience.
Traditional maintenance methods often present challenges, requiring time, effort, and specialized tools. These challenges can deter homeowners from maintaining their poolside areas to their ability. As a result, they may miss out on the full potential of their outdoor space.
Introducing BA-EDI Exterior Access Doors
The BA-EDI exterior access doors are innovative solutions that address these challenges head-on. These access doors are versatile and designed to provide easy access to various components and utility connections around the pool. They can be effortlessly integrated into the landscape, allowing quick and convenient access.
These doors are not limited to one application; they can provide access to pool equipment, such as pumps, filters, and chlorination systems—making maintenance and repairs more efficient. They also offer easy access to the wiring and components of landscape lighting systems, simplifying maintenance and upgrades.
Moreover, the access doors can conceal utility connections or control panels related to the pool or outdoor kitchen, offering a clean and streamlined look while allowing effortless maintenance access.
How BA-EDI Exterior Access Doors Can Elevate Poolside
Discover how BA-EDI exterior access doors can take a poolside to the next level. These innovative doors are about to transform how pool owners or users enjoy outdoor space.
Effortless Maintenance
Imagine accessing pool equipment without the hassle of disassembling or excavating areas around the pool. BA-EDI exterior access doors enable quick and easy access to essential components, ensuring that maintenance and repairs can be completed with minimal disruption. No more digging or removing large portions of the landscaping.
Enhanced Aesthetics
Aesthetics play a significant role in the enjoyment of a poolside area. BA-EDI exterior access doors offer a seamless integration into a landscape design. You can customize these doors to match the surrounding materials and seamlessly blend with the outdoor decor. This ensures the poolside area maintains a polished and cohesive look while providing access when needed.
Safety and Accessibility
Accessibility and safety are paramount when it comes to poolside areas. The BA-EDI exterior access doors are designed with these factors in mind. They provide a safe and easy way to access equipment and connections, reducing the risk of accidents or injuries. These doors also ensure that essential utilities remain easily accessible for maintenance and control.
Versatility
One of the most remarkable features of BA-EDI exterior access doors is their versatility. They can be used in various applications, catering to different needs around the poolside area. From concealing unsightly control panels to offering a gateway to essential equipment, these doors adapt to your requirements seamlessly.
Conclusion
The BA-EDI exterior access doors are a game-changing addition to a poolside area. They make gardening and maintenance more straightforward and efficient while enhancing outdoor space's aesthetic appeal. Say goodbye to the hassles of traditional maintenance and welcome a more enjoyable and accessible poolside experience. It's time to transform a poolside into a pristine and welcoming oasis—perfect for relaxation, recreation, and creating cherished memories.
SPONSORED

Modern Victorian Decor: Infusing Traditional Charm Into Contemporary Homes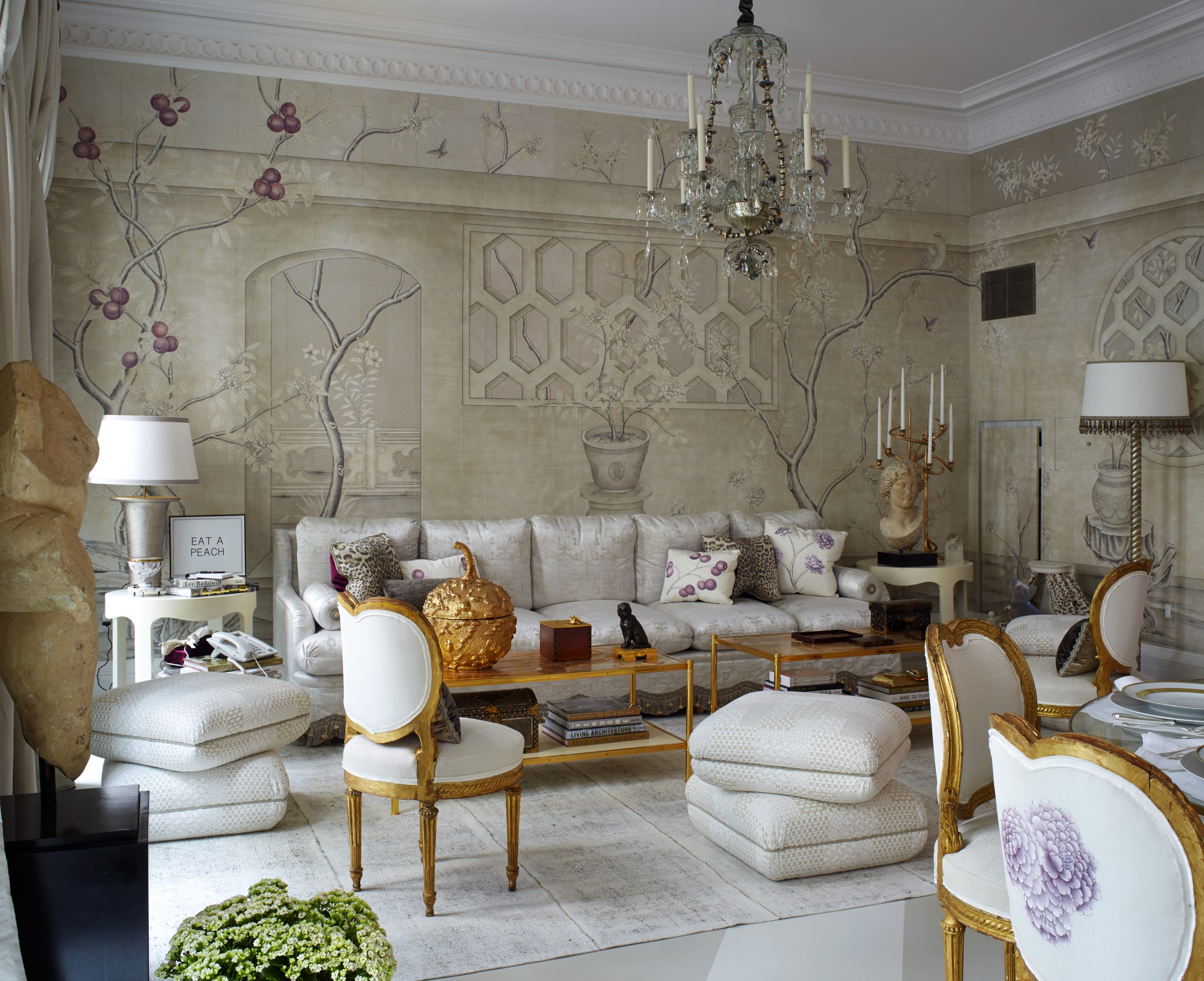 Blending the ornate details and rich textures of the Victorian style with the minimalistic approach of modern decor offers a unique twist on home interior design. It creates an ambiance that is both nostalgic and contemporary.
Dive in and discover how to create your own modern Victorian decor.
What is a Modern Victorian Decor?
Modern Victorian decor has a unique blend of traditional elegance and contemporary minimalism.
This style takes the sophistication of the Victorian era and pairs it with the simplicity of modern design, creating an aesthetic that's both charming and practical.
You'll find ornate details, like intricate moldings and plush fabrics, alongside clean lines and neutral color palettes.
It's all about balance. Think grandeur without the clutter, and luxury without ostentation. It's a style that cherishes history, yet embraces the present.
Choosing Victorian-Inspired Furniture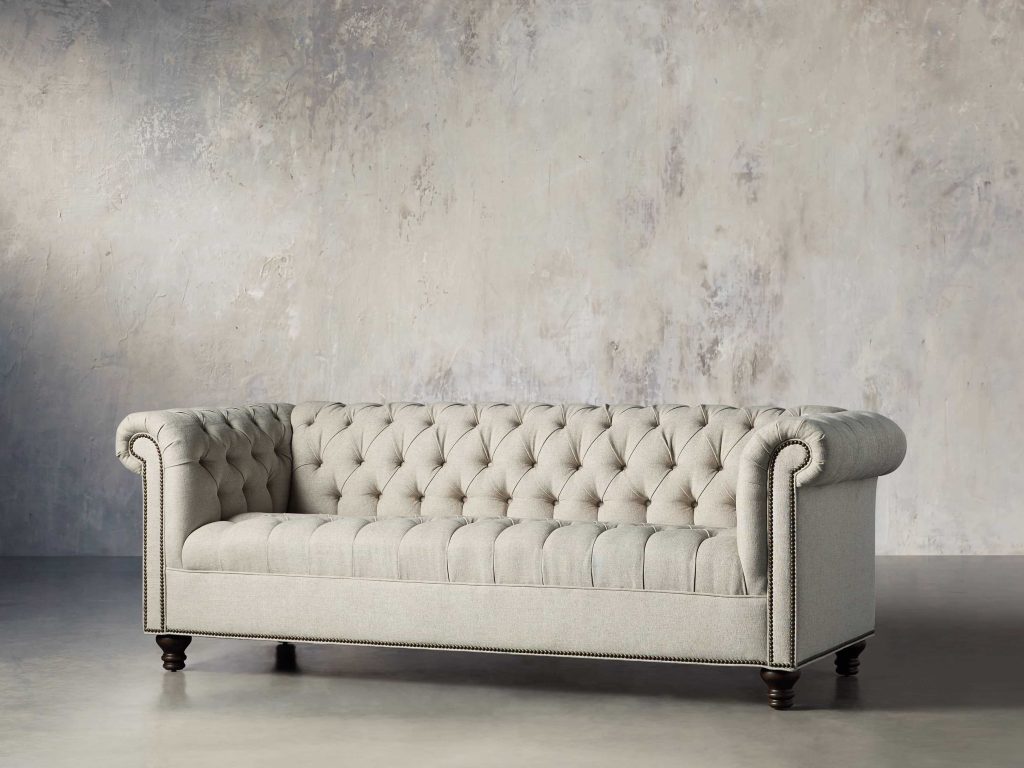 When selecting Victorian-inspired furniture, you'll need pieces that blend the old-world charm with contemporary aesthetics.
Start with a classic Chesterfield sofa; its tufted design and rich fabric are quintessentially Victorian, but it's still versatile enough to fit into a modern space. Complement it with a marble-top table or an ornate wooden sideboard.
Don't forget accessories like a vintage mirror or a brass lamp. But remember, you don't need to go overboard. The key is balance. Infuse just enough Victorian elements to evoke that vintage charm without making your home look like a museum.
It's all about creating a space that feels both timeless and fresh.
Incorporating Traditional Colors
After selecting your Victorian-inspired furniture, your next step in transforming your space should be to incorporate traditional Victorian color schemes.
You might immediately think of dark, heavy hues, but don't be misled. Victorian colors were actually quite diverse.
Earthy shades like olive, brown, and burgundy were popular, but so were lighter tones like sky blue, rose pink, and sage green.
Use of Victorian Patterns and Textures
Victorian-inspired patterns and textures, often intricate and layered, can add a unique depth to your modern home decor. Don't be afraid to mix floral prints, geometric designs, and plush fabrics.
A damask wallpaper or rug can provide a dramatic backdrop, while embroidered pillows or lace curtains add a touch of elegance.
You can also make it more interesting by complimenting it with a collection of Boleslawiec Polish pottery patterns. The distinctive patterns of these ceramics blend seamlessly with the Victorian aesthetic.
Remember, it's all about balance. Too much pattern can overwhelm, so use them wisely. Break up dense patterns with solid colors and balance heavier fabrics with lighter ones.
With careful selection, your home can exude both Victorian charm and modern sophistication.
Lighting Selection in Victorian Decor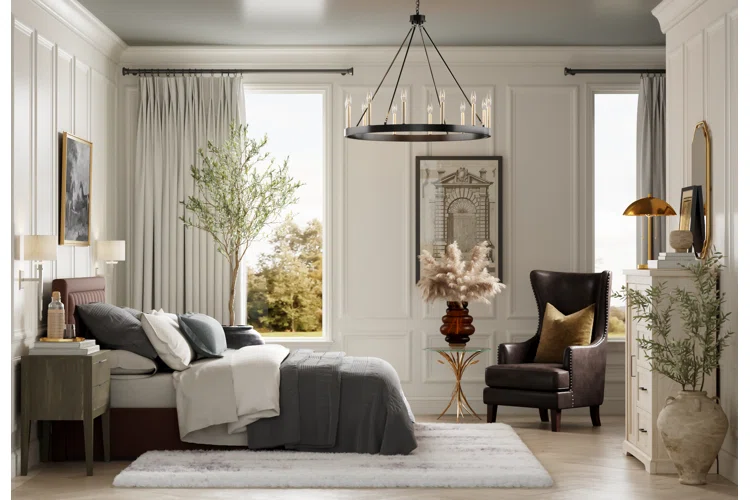 With the right patterns and textures in place, it's time to cast a warm, inviting glow on your Victorian-style decor with carefully selected lighting.
Lighting in the Victorian era was soft and atmospheric, helping to create a space of gentle elegance.
Opt for vintage-inspired chandeliers or lamps with intricate details. Place them strategically around your room to enhance the richness of your decor.
Look for shades in warm colors and materials like glass and brass for authenticity. The use of dimmer switches can also help replicate the gaslight glow of the period.
But, it's not just about the fixtures; the placement and intensity of your lights matter too. Balance is key; ensure every corner of your room is well-lit, yet soothing.
Modern Victorian Decor Accessories
Now that your lighting is set, let's delve into Victorian decor accessories, an essential aspect that can truly bring your modern Victorian decor to life. These details are often what set this style apart.
Start with an antique clock or a gilded mirror, adding a touch of elegance and history. Think intricate picture frames and delicate porcelain vases for a touch of sophistication. Velvet cushions and floral rugs can add texture and warmth to the space.
But once again, balance is key. Don't go overboard. The accessories should complement your space, not overwhelm it. Be selective, choose pieces that resonate with you and your space.
With these tips, you'll have a Victorian-inspired space that's both modern and timeless.
Blending Modern and Victorian Elements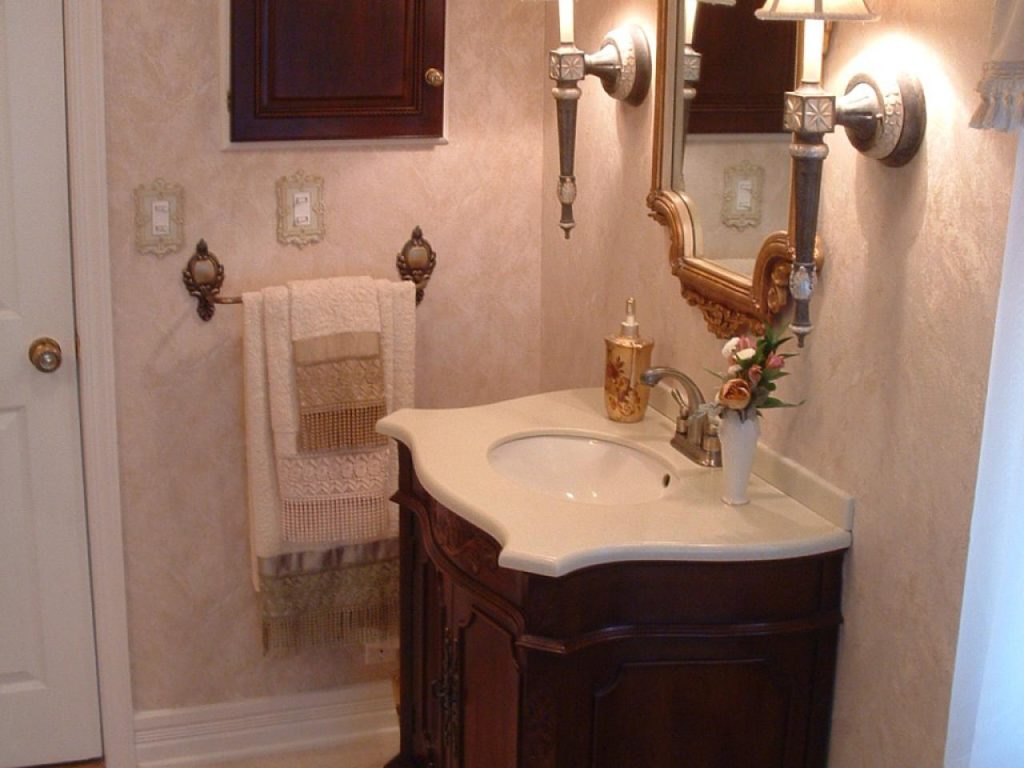 Blending modern and Victorian elements in your decor isn't as challenging as you might think. The key is balance.
Start with your modern base, then infuse it with Victorian touches. A sleek, contemporary sofa can be adorned with ornate, Victorian-style pillows or throws. A minimalist dining table can be dressed up with an antique chandelier overhead.
In your kitchen, pair high-tech appliances with Victorian-inspired cabinetry or an elaborately framed mirror.
You can add Victorian charm to a modern bathroom with a claw-foot tub and vintage accessories.
And don't forget your walls; modern art can live harmoniously with traditional wallpaper patterns.
The result will be a unique, stylish blend of old and new that's truly you.
Final Thoughts
So, you've discovered the charm of modern Victorian decor.
By choosing period-inspired furniture, traditional colors, and classic patterns, you've infused a sense of history into your contemporary home. Your lighting and accessory choices will add the final Victorian touches.
Blend old and new for a seamless look and transform your home with this timeless, elegant style.