Stylish and Elegant Shading Solutions for the Modern Home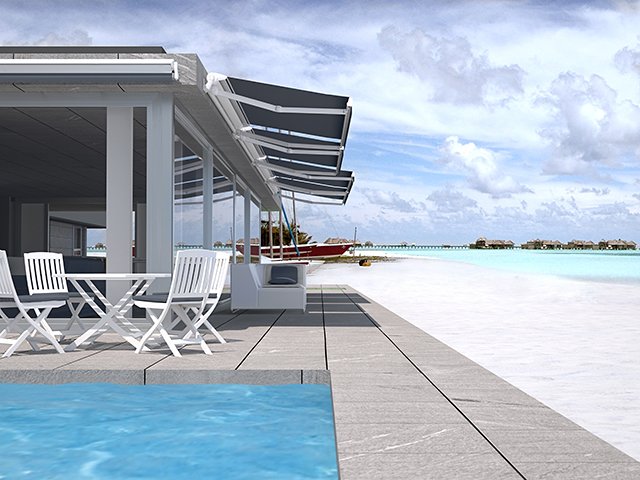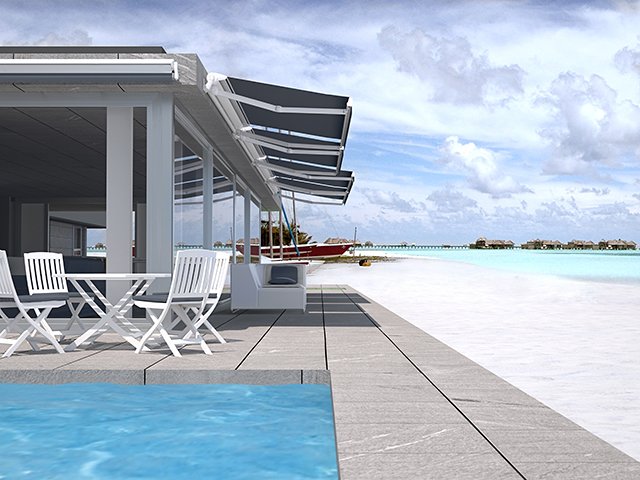 If your home is just how you want it, you'll no doubt have spent a lot of time and money transforming your living space into the perfect place for rest and relaxation and, of course, like every Australian homeowner, the outdoor area is an important part of that. With such glorious summers, shading is an obvious requirement and finding something in keeping with the overall concept can be more than a challenge. It isn't only about keeping the sun at bay, there is also aesthetics to consider and with the latest generation of retractable awnings, you can create an attractive shading solution that complements the property.
Bespoke Shading Solutions
Whether you require an awning attached to the side of your home or have a special stand-alone area you want shaded, talking to an established outdoor awnings supplier is the best solution. They would have many years of hands-on experience in supplying and installing customized shading in both domestic and commercial settings. There are no off the shelf solutions for exterior shading and it very much depends on the setting as to the system that is best suited. Retractable awnings offer the ultimate choice as you can enjoy as much or as little of the sun as you choose and with motorised units, there's no effort required for adjustment.
Choose a Profile that Works for You
There are several tried and tested retractable awning systems, each with its own advantages, and by enlisting the help of an experienced supplier, you can be sure to select the most suitable for your needs. Folding arm systems are very popular, as they open and close with ease and are not obtrusive in any way, while drop arm awnings are ideal for balconies and large windows that require shading. There's something for every setting and with made to measure units, you are sure of a perfect fit.
Stunning Fabrics that Won't Fade
The wide range of rich colours and patterns allow you to be creative and with the highest quality acrylic fabric, you can be sure of a long lasting solution. Awning coverings are typically tested in harsh desert environments where the sun beats down relentlessly all day, so you can be sure the fabric is more than a match for the Australian climate.
Permanent Shading at Affordable Prices
Installing a retractable roofing system really does give you all the choices and the system is under a long warranty and with a little maintenance here and there, your shading will provide you with many years of trouble-free use. You would be forgiven for thinking you'll need to take out a second mortgage, but in reality, even the best quality retractable roofing system is affordable for all. An online search will bring up a list of local suppliers and with some browsing, you can select a suitable company and invite them to inspect your outdoor area.
Stylish and attractive shading is now possible and with made to measure solutions, you are certain to be impressed with the outcome.

The Best Way to Stain Your Teak Furniture
If you're unfamiliar with teak, it's a large tree that's grown in tropical forests. Its superior ability to resist elements in comparison to other woods is why it's often used to make outdoor furniture. While it's very resistant, it still has to be treated. If not treated, it can fade to a greyish color. Staining helps to prevent the fading from happening. It's a simple process that just requires the right tools and techniques. Here's how to properly stain your teak furniture.
1. Sanding
Before you stain your teak furniture, you have to sand and smooth out the wood first. Take a dry paper towel and brush off any dirt, dust, or debris. If some spots are a little harder to remove, use a wet rag to rub the area clean. Any grease, dust, or dirt left on the surface of your wood will cause the stain to not properly adhere. Avoid any use of cleaning products. It will make staining more difficult and also potentially damage your wood.
Move your hand over the furniture to locate rough spots in the wood. If there are areas that have to be sanded down to match the rest of the surface, use 120 grit sandpaper to do it. As you're sanding, frequently check to see if the spot has become even with the rest of the wood. When you're doing that, you'll need to ensure the surface is even and ready to absorb the wood stain. Use 220 grit sandpaper to sand the entire surface until it feels smooth and even.
It will open up the pores of the wood, allowing for the stain to more efficiently adhere to the surface. Be sure you're sanding along the grain, so you don't risk scratching up the wood. Afterward, wipe off any wood dust with a dry rag.
2. Smoothing
Take a foam brush to paint a layer of sanding sealer on the wood. It will make the surface smoother and help give your wood stain a better grip. Dilute your sealer with mineral spirits if you want to achieve a lighter color. After the sealer has started drying, grab a clean cloth, and wipe off any remaining sealer that's pooled atop the wood. Doing this will reduce the possibility of spots or blotches forming on the wood and keep your surface smooth. The sealer needs to be dried completely. It will likely only take a few hours for this to happen. When completely dry, sand the surface a few more times with 220 grit sandpaper. It will ensure any spots where your sealer didn't dry evenly are smoothed out. After sanding, wipe off any remaining residue with a rag.
3. Staining
Several tools are useful for painting on the stain. You can use a bristle, a foam, or even a cloth dipped in stain. You'll want to apply an even coat all over the wood. If there are parts of the furniture you want to avoid staining, you can use masking tape to protect those areas. Wood stain can come in a water-based formula or an oil-based formula. While water-based formulas tend to be more common, oil-based will potentially last longer.
After staining, wipe off any excess amounts not absorbed by the wood with a clean, dry rag. Make sure it's a rag you don't mind getting dirty, as the stain can be tough to get washed out. Keep in mind that the longer you leave the stain on before wiping, the darker it will be. The amount of time that it will take for your stain to dry completely depends on the thickness of the layer you used. You don't want to touch the stain too much if it's still wet. Otherwise, you could end up with a blotchy, uneven coat.
When the first coat of stain is dry, observe the wood's color and determine if you're satisfied with it. If you decide that you want the furniture to be darker, add a second coat of wood stain on top of the previous layer. Repeat the same process as before. After repeating the process, you can use a clean brush to paint the finish if you've got the desired color. Once the finish is applied, give it time to try. Be mindful that there are three main types of finish.
Oil finishes look the closest like wood. Unfortunately, this finish isn't the best for protecting wood and shouldn't be used on outdoor furniture. Lacquer finishes can give an attractive look while also providing durability to the wood. Be mindful that this finish will require multiple coats. Polyurethane finishes tend to be the best in protecting wood, as it's effective in even repelling water.
What brand and color match teak wood?
You can mix and match colors like cream and tan. With accent colors, pay attention to the undertones that are on the stain your teak has. Teak often has an orange undertone. If your goal is to bring out this color, go with the opposite color on a color wheel chart. The opposite one, in this case, would be blue.
Final Tips
If there are some gouges or rough areas in the furniture, try using a wood filler before you stain it. If you want some idea of what color you'll get from staining your teak furniture, use these steps on a plank of teak first. Then, you'll be able to know if you're using the right stain or finish to get the kind of color you want to achieve. It will also be good practice for doing these steps correctly. It's important to remember that wood stain can cause your skin to be irritated. It's best to wear rubber gloves whenever you're staining teak.
Teak furniture can be one of the most useful styles to consider selecting for your outdoor furniture. Properly maintaining it through staining is necessary to prevent fading. Following all of these tips will help you keep your outdoor furniture looking nice for a long time. Here's where you can learn more about Garden Furniture Teak.