5 Quick & Easy Ways to Build Raised Bed Gardens
If you're curious about growing your own produce but are put off by the effort this seems to require, or think you need a big garden to make it worth your while, take heart. Raised beds are the answer to all your problems. Growing your own fruit and vegetables in a raised bed is a delight because:
You control the soil. There is no need to work with the soil that's in your garden. With raised beds, you can start with fresh soil or a mix of your choice.
You get a high return on your efforts and reduce the need to battle weeds and poor drainage. Raised beds provide the perfect growing environment of clean, weed free, well aerated soil.
You can protect your back by eliminating the need to bend down for planting, weeding or harvesting. Raise your beds up to comfortable levels and literally take the pain out of gardening.
You can get started with one or two raised beds in a convenient spot in your garden, on the patio or even on the balcony.
Most importantly, raised beds are easy to build. Who needs expensive garden designers or landscapers when all you need is a free weekend and some savvy, quirky DIY ideas?
Build Your Own Timber Raised Beds
Set aside an area of garden and get three 8-foot planks or from your local hardware store or garden center for a 10 square foot bed. You'll also need some 4" screws, some cardboard or old carpet offcuts, and no less than 190 pounds of garden soil and/or compost for a 12 inch deep bed. Obviously, you can vary the size of the raised bed depending on your requirements.
Arrange the timbers in your chosen spot while making sure they level, both lengthwise as well as diagonally. Make sure the base is square. Then drill through the end timbers into the adjacent pieces top and bottom to make a frame.
Prepare your raised bed with proper drainage while protecting it from weed growth from below. An old bit of carpet cut to size should do the job nicely, and you can also use add some gravel to the bottom. Add sieved topsoil or garden composts that is free from roots and you're ready for planting.
Pallets Offer a Shortcut to Raised Beds
If you want timber raised beds but do not want to make them yourself, you can use ready-made industrial wood
pallets. These are often available free to pick up from warehouses, garden centers or other major retailers.
You will need one (or more) wooden pallets in good condition, enough weed control fabric to more than cover the base, some scissors and a staple gun and garden compost. Turn your pallet over and measure and cut enough garden fabric to cover the entire underside, all 4 sides and enough to fold over the top. Staple the fabric on and, once it's securely in place all round, turn the pallet the right way round and position in place. Fill it with good garden compost and topsoil and start planting in rows between the wooden slats.
Stone and Concrete
If you prefer something a bit more substantial than timber, or you have a surplus of bricks or paving stone that are perhaps left over from a landscaping job, you can create stone edging for your raised beds. You can easily
make a loose laid surround of cobbled paving stones or recycled building bricks to contain the compost – no need to build a proper mortared wall unless you really want to.
Alternatively, for a more stylish and sophisticated finish, you can build concrete raised beds from scratch using breeze blocks. All you need is a friendly weekend brickie, plenty of hardcore, sand and cement as well as enough breeze blocks for 2 courses all around your chosen area.
Clear and level the site, spread and compact an 3 inch layer of hardcore as footings for the raised beds. Mark out the shape of the bed with pegs and string. Lay 2 courses of blocks, using a mortar mix, then
leave to set overnight. Apply 2 coats of render to the outside and, once dry (about a week later), finish with masonry paint. Fill with compost and you're good to go.
Vertical Vegetable Gardening
OK, so it's not raised beds in the strictest sense, but when gardening space is at a premium, you need to think laterally – or vertically. Why not use pallets upright against a wall, experiment with trellises or fences on your balcony, or construct a basic A-frame or tepee for climbing beans and sweet peas?  Building a vertical vegetable garden is not only a great way to maximize the use of space; you can also use it to make a real statement in your garden.
Use Grow Bags, Planters or Pots
Finally, if DIY is not your idea of fun, no problem. Get a grow bag from your garden center – literally a bag of compost that you slit a hole into and plant your seedlings straight in. It couldn't be easier. Containers may not strictly count as raised beds, but they fulfil the same purpose and may be a more adaptable solution for your space, particularly if your garden is small or non-existent.
Simply fill a large planter with compost, or improvise with quirky containers such as defunct Butler sinks, garden troughs, wooden boxes, buckets, colorful plastic garden trugs or heavy duty burlap sacks, and off you go.
Mike James is an independent writer that specializes in houseplants. He wrote this piece in conjunction with Balcombe Sawmill.
Read More Articles
7 Secrets for a High Organic Garden Yields
Building Your Own Organic Soil for Raised Bed Gardens
Raised Bed Gardens Don't Have to be Difficult

Red Maeng Da Vs. Red Bali Kratom: What's The Difference?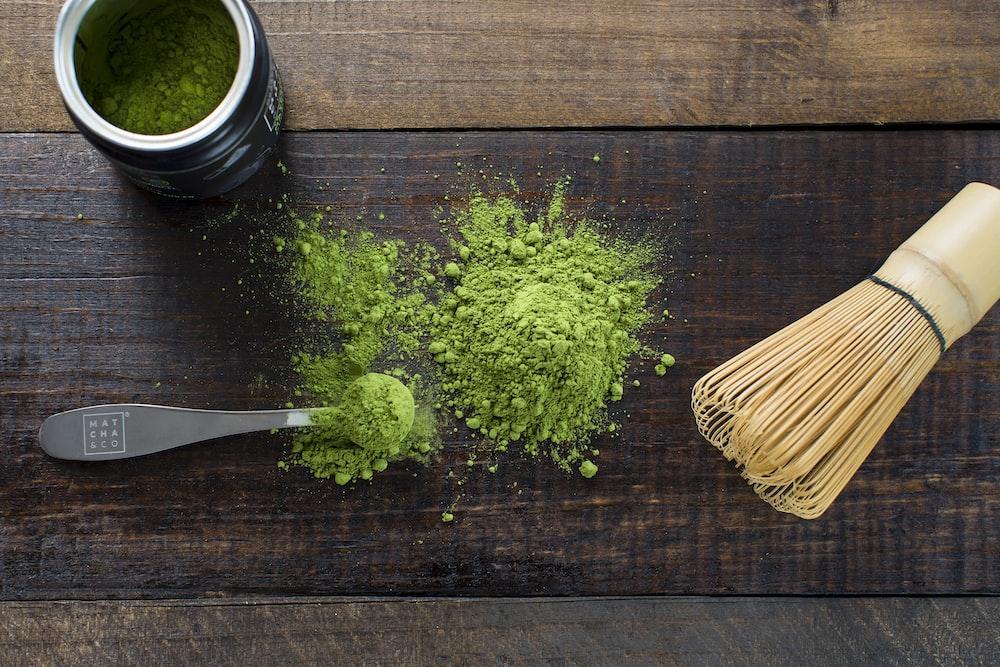 If you're interested in trying kratom, you may have seen Red Vein Maeng Da and Red Vein Bali Kratom. Both red kratom strain are popular among the world's users, but what's the difference between them?
This article will compare red maeng da vs red bali kratom, including its effects, dosage, and more. Both of these red strains are very popular and have many similarities. Though there are similarities between both strains, they do have some differences.
Keep reading to learn more about the red Maeng da and the red Bali strain, and find out which one is right for you!
Red Maeng Da Kratom Strains
Red Maeng Da Kratom strains are among the most popular strains of kratom. They are known for their high levels of alkaloids, which gives them their distinctive red color. They are also known for their powerful effects.
Red Maeng Da kratom strains are typically grown in the rainforests of Indonesia. The name "Maeng Da" actually means "pimp grade" in Thai, which is ideal given the strain's reputation for being one of the strongest kratom strains.
These strains can be found in various forms, including powder, capsules, and leaves. The most popular way to take Red Maeng Da kratom is in capsule form, allowing for more precise dosage.
It is also popular for making kratom tea, as the leaves can be steeped in hot water to make tea.
As a result, some kratom fans feel that the name Maeng Da implies excellent quality and potency. If you're one among the many kratom users looking for high quality red kratom strains or good quality kratom products, Red Maeng Da might be the way to go.
But it is essential to consult a medical professional before taking prescription medication or being affected by a serious medical condition, as it sometimes tends to have the opposite effect.
Red Bali Strains
When it comes to taking red Bali kratoms, there are some facts that you should know. Red vein strains are obtained from a method called grafting.
It is a process in which two different red vein plants are mixed to get the result of a combined characteristic.
Red Bali is one of kratom's most famous red strains. Not only is it popular, but it is also one of the high-potency strains.
Many believe that red Bali is the most muscular strain of kratom as it might help relieve pain and physical discomfort. If you're looking for a potent pain reliever, kratom experience, or mood enhancement, red Bali is the way to go.
Comparing Red Maeng Da Vs. Red Bali Kratom?
Red Maeng Da vs. Bali kratoms – They are two different essential kratom strains of the same plant.
Both strains are sold as dietary supplements and are widely used for their purported relaxing effects.
While their organic compounds share some similarities, there are also some crucial differences between these two strains.
Dosage
Their universal doses are the first comparison of red Maeng da vs. red Bali kratom. For red Maeng Da, the recommended dose is between 2-4 grams, while for red Bali, the recommended dose is between 3-5 grams. Red Bali can be quite sedating, causing you to feel tired in higher doses (5+ grams).
Color Of Veins
The following comparison between red Maeng da vs. red Bali kratoms is the color of their veins.
Red Maeng da has red veins, and red Bali has green veins. The different colors indicate different alkaloid profiles. Red Maeng da typically has a higher concentration of mitragynine, while red Bali has a higher concentration of 7-hydroxymitragynine.
Red Maeng da is more stimulating, while red Bali is more sedating. Red Maeng da is more energizing and is better for daytime use. Red Bali is better for nighttime use because it can help you relax and fall asleep.
The color of kratom veins is just one of the many factors that determine its effects. Other factors include the strain, the region it's from, the quality, and how it's prepared.
Red Kratom Strain: Mature Leaves Available
On the other hand, Red kratom is said to be the most sedating of all kratom vein colors. They're also famous for providing Chronic Pain relief and relaxation.
Green Maeng Da Vein: Middle Years Leaves
Next, Green kratom is said to be in the middle of the White and Red kratom strain. They're also famous for providing a balance of both Sedation and Stimulation.
Efficacy
Both red Maeng Da and Bali kratom are effective in providing pain relief, but red Maeng Da is more potent and has longer-lasting pain-relieving effects.
User Experience
Some kratom enthusiasts prefer red Maeng Da for its relaxing effect, while others find red Bali to be more mood-boosting. Ultimately, it comes down to personal preference.
When comparing both kratoms, it is clear that both kratoms have their unique benefits.
Red Maeng Da is more potent and has a longer-lasting effect, while red Bali is more relaxing. Ultimately, the decision of which strain to take comes from personal preferences.
Origin
Red Maeng Da originates from Thailand and gets its name from a water bug called "Maeng" Conversely, red Bali kratoms come from Indonesia.
The difference in origin can affect the user experience as each kratom can offer different benefits. For example, Red Maeng Da is more energized, while Red Bali is more relaxed.
Alkaloids
Mitragynine and 7-hydroxy mitragynine, which bind the opioid receptors, are two essential alkaloids in kratom.
Red Bali kratoms and Red Maeng Da kratom include a variety of alkaloids, including these two in particular.
Other alkaloids are also present. You will discover that the alkaloids provided by each strain will vary from one another.
Location
Red Maeng Da is domestically grown in Thailand, while red Bali is grown on the Indonesian island. Red Maeng da can be found in some countries, but you have to look for the legality in places like San Diego, Rhode Island, Sarasota county, and union county.
Daytime Energy Levels
Red Maeng Da vs. Red Bali Kratom – These kratom strains come from the same family of trees, the Mitragyna Speciosa.
The difference between the two strains lies in their potency and effects. Maeng Da is widely considered the most potent strain of kratom, while Red Bali is known for its relaxing effect.
Potency
While kratom is still in the process of getting approved by the FDA as a dietary supplement, many medical professionals believe in its potential as a supplemental dietary product.
Compared to Red vein Bali, Red Maeng Da appears to be less potent but more balanced. Red Maeng Da is often used as a pain reliever, while Red Bali is commonly used to alleviate discomfort and enhance mood.
Popularity
Red Bali is one of the most popular kratoms because it boosts mood and provides relaxation. Red Maeng Da is also a popular strain, but it is more well-known for its potent effects.
Which One Should You Try?
There is no definitive answer related to it. It ultimately comes down to personal preference. Some people prefer red maeng da for its potent effects, while others find red bali more relaxing.
Try out both strains to see which one works. Red Maeng Da and Red Bali kratom are two of the most popular strains of kratom.
Both kratoms offer a variety of benefits, including relief from pain, increased energy levels, and improved mood. Red Maeng Da is more potent, while red Bali is more relaxing.
Final Thoughts
While red Maeng Da is more potent, red Bali is more relaxing. Ultimately, the decision of which strain to take comes from one's experience of using it. It is essential to start with a low dose and increase it gradually to avoid side effects.