Natural and Organic Pest Control
Poison-Free Pest Control for Organic Gardening
Aphids, scale insects and other pests are a threat to any farm or garden and pose an even greater problem for organic gardeners because the chemicals available for use in organic production tend to be milder than or not as potent as their synthetic counterparts. For years, the most common answer to this threat has been the use of poisons, which can create problems in the soil and the produce we eventually eat.
Even the healthiest plant, with its natural defenses, still needs help fending off pests. Migrating insects and other nuisances are usually attracted to sick, malnourished foliage and fruit that give off different colors and heat signals than healthy plants. Therefore, the first line of defense is to provide plants with as much available nutrition as possible. Most people know that organic plants tend to have higher nutrient values than plants grown with synthetic programs. Regardless of how nutrient dense the soil is,, there are other factors that will result in some type of pest problem. Below are some natural and organic pesticides you can use that are safe for you and your family.
The Natural Pesticide Under Your Sink
"Insecticidal soap" may sound as toxic as the chemical pesticides you see in the store, but it is so safe that you use it in your kitchen every day. Common dish soap has been used as a natural pesticide for longer than most chemical pesticides have existed. It is inexpensive, virtually non-toxic to birds and other animals and leaves no harsh residue. Simply add two tablespoons of unscented dish soap to a gallon of warm water and spray it on your plants in the evening; if you live in a warm, sunny climate, spray the plants in the morning with water to remove excess residue. The soap interferes with the cell walls of soft-bodied insects, suffocating them shortly after contact, and also destroys the thin walls of their eggs.
Herbal Pesticide Options
All plants have natural defenses against harmful insects, but some plants are more successful than others. You can leverage this advantage by using extracts from wormwood, garlic and other naturally resilient plants. Add any of the following to water and use it as a spray—add soap for extra effectiveness—to protect your plants from harm:
Wormwood extract
Garlic extract
Onion extract
Chive extract
You can even enlist weeds in the fight. Try boiling stinging nettles for twenty minutes, allowing the mixture to sit for a day, and then using the liquid as a garden spray.
Beneficial Insects: Fighting Fire with Fire
Often the best weapons against harmful insects are other insects that have evolved to prey on them. These predators are inexpensive and readily available from biological supply shops. Always make sure that the
species you are using are native to your area before allowing them into your garden. Your local garden shop or other online suppliers will be able to help you figure this out.
Ladybugs
These beetles are widely known for eating aphids, but are equally effective against mites and scales.
Green Lacewings
Adults are fond of aphids, but their larvae are even more voracious, preying on a wide variety of other pests.
Praying Mantis
One of the most successful and effective predators in the animal kingdom, there are few pests that the praying mantis won't eat.
Whether you find yourself employing all of these measures, or just one, nature has its own means of dealing with chewing caterpillars, weevils, aphids and other garden pests. By relying on these natural methods, you will always have access to inexpensive, organic alternatives to artificial poisons.
Eric Lancaster is Executive Vice President of TeraGanix, Inc., the exclusive North America distributor of the Original Effective Microorganisms® and EM® Bokashi products. You can visit their website at TeraGanix.com.
Read More Articles
Apple Tree Disease and Pest Control
Natural Mite and Pest Control Options for Your Orchids
Natural Pest Control for Greenhouses and Indoor Gardens
Natural Pest Control for the Garden

Red Maeng Da Vs. Red Bali Kratom: What's The Difference?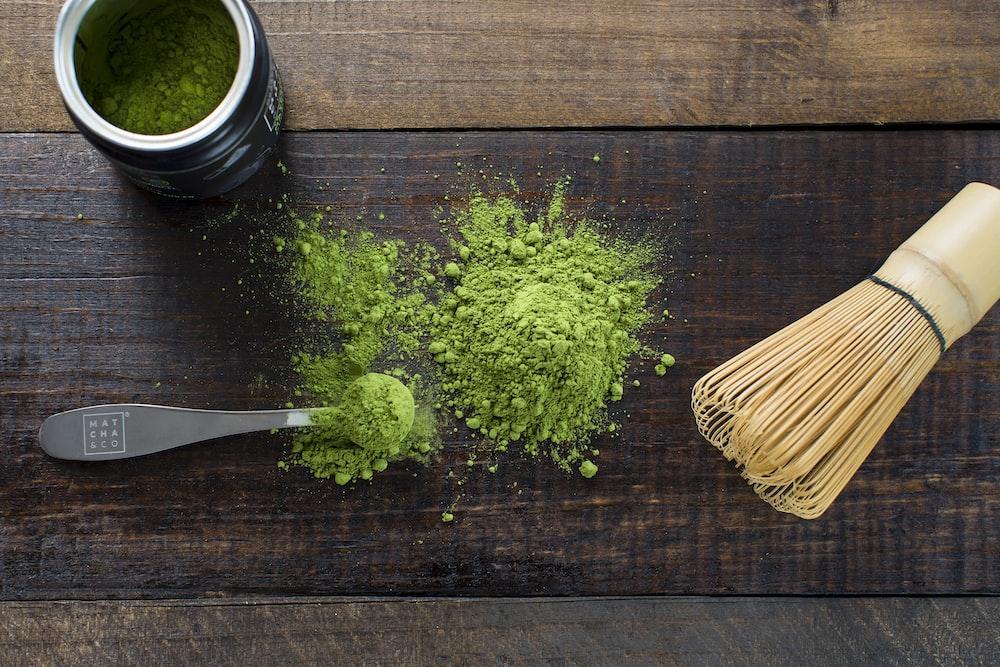 If you're interested in trying kratom, you may have seen Red Vein Maeng Da and Red Vein Bali Kratom. Both red kratom strain are popular among the world's users, but what's the difference between them?
This article will compare red maeng da vs red bali kratom, including its effects, dosage, and more. Both of these red strains are very popular and have many similarities. Though there are similarities between both strains, they do have some differences.
Keep reading to learn more about the red Maeng da and the red Bali strain, and find out which one is right for you!
Red Maeng Da Kratom Strains
Red Maeng Da Kratom strains are among the most popular strains of kratom. They are known for their high levels of alkaloids, which gives them their distinctive red color. They are also known for their powerful effects.
Red Maeng Da kratom strains are typically grown in the rainforests of Indonesia. The name "Maeng Da" actually means "pimp grade" in Thai, which is ideal given the strain's reputation for being one of the strongest kratom strains.
These strains can be found in various forms, including powder, capsules, and leaves. The most popular way to take Red Maeng Da kratom is in capsule form, allowing for more precise dosage.
It is also popular for making kratom tea, as the leaves can be steeped in hot water to make tea.
As a result, some kratom fans feel that the name Maeng Da implies excellent quality and potency. If you're one among the many kratom users looking for high quality red kratom strains or good quality kratom products, Red Maeng Da might be the way to go.
But it is essential to consult a medical professional before taking prescription medication or being affected by a serious medical condition, as it sometimes tends to have the opposite effect.
Red Bali Strains
When it comes to taking red Bali kratoms, there are some facts that you should know. Red vein strains are obtained from a method called grafting.
It is a process in which two different red vein plants are mixed to get the result of a combined characteristic.
Red Bali is one of kratom's most famous red strains. Not only is it popular, but it is also one of the high-potency strains.
Many believe that red Bali is the most muscular strain of kratom as it might help relieve pain and physical discomfort. If you're looking for a potent pain reliever, kratom experience, or mood enhancement, red Bali is the way to go.
Comparing Red Maeng Da Vs. Red Bali Kratom?
Red Maeng Da vs. Bali kratoms – They are two different essential kratom strains of the same plant.
Both strains are sold as dietary supplements and are widely used for their purported relaxing effects.
While their organic compounds share some similarities, there are also some crucial differences between these two strains.
Dosage
Their universal doses are the first comparison of red Maeng da vs. red Bali kratom. For red Maeng Da, the recommended dose is between 2-4 grams, while for red Bali, the recommended dose is between 3-5 grams. Red Bali can be quite sedating, causing you to feel tired in higher doses (5+ grams).
Color Of Veins
The following comparison between red Maeng da vs. red Bali kratoms is the color of their veins.
Red Maeng da has red veins, and red Bali has green veins. The different colors indicate different alkaloid profiles. Red Maeng da typically has a higher concentration of mitragynine, while red Bali has a higher concentration of 7-hydroxymitragynine.
Red Maeng da is more stimulating, while red Bali is more sedating. Red Maeng da is more energizing and is better for daytime use. Red Bali is better for nighttime use because it can help you relax and fall asleep.
The color of kratom veins is just one of the many factors that determine its effects. Other factors include the strain, the region it's from, the quality, and how it's prepared.
Red Kratom Strain: Mature Leaves Available
On the other hand, Red kratom is said to be the most sedating of all kratom vein colors. They're also famous for providing Chronic Pain relief and relaxation.
Green Maeng Da Vein: Middle Years Leaves
Next, Green kratom is said to be in the middle of the White and Red kratom strain. They're also famous for providing a balance of both Sedation and Stimulation.
Efficacy
Both red Maeng Da and Bali kratom are effective in providing pain relief, but red Maeng Da is more potent and has longer-lasting pain-relieving effects.
User Experience
Some kratom enthusiasts prefer red Maeng Da for its relaxing effect, while others find red Bali to be more mood-boosting. Ultimately, it comes down to personal preference.
When comparing both kratoms, it is clear that both kratoms have their unique benefits.
Red Maeng Da is more potent and has a longer-lasting effect, while red Bali is more relaxing. Ultimately, the decision of which strain to take comes from personal preferences.
Origin
Red Maeng Da originates from Thailand and gets its name from a water bug called "Maeng" Conversely, red Bali kratoms come from Indonesia.
The difference in origin can affect the user experience as each kratom can offer different benefits. For example, Red Maeng Da is more energized, while Red Bali is more relaxed.
Alkaloids
Mitragynine and 7-hydroxy mitragynine, which bind the opioid receptors, are two essential alkaloids in kratom.
Red Bali kratoms and Red Maeng Da kratom include a variety of alkaloids, including these two in particular.
Other alkaloids are also present. You will discover that the alkaloids provided by each strain will vary from one another.
Location
Red Maeng Da is domestically grown in Thailand, while red Bali is grown on the Indonesian island. Red Maeng da can be found in some countries, but you have to look for the legality in places like San Diego, Rhode Island, Sarasota county, and union county.
Daytime Energy Levels
Red Maeng Da vs. Red Bali Kratom – These kratom strains come from the same family of trees, the Mitragyna Speciosa.
The difference between the two strains lies in their potency and effects. Maeng Da is widely considered the most potent strain of kratom, while Red Bali is known for its relaxing effect.
Potency
While kratom is still in the process of getting approved by the FDA as a dietary supplement, many medical professionals believe in its potential as a supplemental dietary product.
Compared to Red vein Bali, Red Maeng Da appears to be less potent but more balanced. Red Maeng Da is often used as a pain reliever, while Red Bali is commonly used to alleviate discomfort and enhance mood.
Popularity
Red Bali is one of the most popular kratoms because it boosts mood and provides relaxation. Red Maeng Da is also a popular strain, but it is more well-known for its potent effects.
Which One Should You Try?
There is no definitive answer related to it. It ultimately comes down to personal preference. Some people prefer red maeng da for its potent effects, while others find red bali more relaxing.
Try out both strains to see which one works. Red Maeng Da and Red Bali kratom are two of the most popular strains of kratom.
Both kratoms offer a variety of benefits, including relief from pain, increased energy levels, and improved mood. Red Maeng Da is more potent, while red Bali is more relaxing.
Final Thoughts
While red Maeng Da is more potent, red Bali is more relaxing. Ultimately, the decision of which strain to take comes from one's experience of using it. It is essential to start with a low dose and increase it gradually to avoid side effects.