G&G Product Review – Organic Control's (Orcon) Nematodes for Pesticide Free Fungus Gnat Control
Fungus gnats are arguably one of the most annoying pest insects in an indoor garden or greenhouse. One reason they are so annoying is because fungus gnats are extremely difficult for a gardener to eradicate. Fungus gnats look like small flies and they infest soils, potting mixes, and hydroponic media. Essentially, they can live anywhere a plant grows roots or where there is decaying organic matter. The larvae of fungus gnats primarily feed on fungi and other organic matter in the soil, but they can also damage roots.
Fungus gnats develop through four stages: egg, larva (with four larval stages), pupa and adult. The females lay their eggs in damp, organic media. At 75 degrees F, the eggs will hatch in three days; the larvae take about ten days to develop into pupae, and about four days after that the adults emerge. An entire generation of fungus gnats can be brought forth in approximately 17 days, depending on environmental conditions. The warmer it is, the faster they develop; resulting in more and more generations emerging. Fungus gnats have many overlapping generations per year. They can be found at any time of the year in coastal regions or in indoor gardens and greenhouses. Gardeners who have experience with indoor horticulture know that plants grown indoors in potting containers are particularly susceptible to fungus gnat issues.
Finding a Treatment
There are many different treatments and control methods for fungus gnats. Unfortunately, many of the harsh chemical treatments can actually be counterproductive because they damage the integrity of the soil and/or the plants themselves. Systemic treatments and root drench products made for ornamental plants should never be used on vegetable or other consumable plants. Indoor gardeners and greenhouse growers who like to grow their own food or medicine should turn to more natural approaches when treating pest insects, including fungus gnats. Luckily, there is a company, Orcon (Organic Control, Inc.), that offers a wide variety of biological, natural, and organic control measures.
Orcon
Organic Control, Inc., or Orcon, began offering a complete line of beneficial bugs in 1976. The folks at Orcon understand that every pest insect has a natural predator. Put another way, for every pest insect there is another insect or organism that will naturally keep that pest insect's population in check. Indoor gardens and hobby greenhouses allow for heightened control over the garden's parameters, but they also prevent natural predators from doing their jobs. Orcon's mission is to provide horticulturists with natural predators and organic solutions so they do not have to rely on products that can be harmful to themselves and the planet.
Over the years Orcon has expanded its product line to include soil amendments, animal repellents and other beneficial insects, like mason bees for promoting pollination. In a nutshell, Orcon focuses on working with Mother Nature to attain a healthy garden that is also safe for the grower, children, and pets. Orcon offers a large assortment of beneficial insects, including ladybugs, green lacewings, praying mantis, and predatory mites. It also offers beneficial insects to specifically combat caterpillars, scale, mealybugs, white flies and spider mites. Amidst its impressive artillery of biological defenses are Orcon's beneficial nematodes.
Beneficial Nematodes
Beneficial nematodes are microscopic organisms that destroy pest insects living in a soil or medium. Beneficial nematodes will seek out and destroy more than 230 different types of soil dwelling and wood boring insects, including Japanese beetles, cut worms, wire worms, weevils, white grubs, fungus gnat larva, subterranean termites, crane flies and many others. An additional benefit is controlling grubs will also eliminate the food source for red blooded animal pests such as moles, raccoons, crows and skunks. The best thing about beneficial nematodes is that they are very effective, yet completely safe for people, plants, pets and the environment. They are also compatible with other beneficial insects, including ladybugs, green lacewings, praying mantis, and earthworms.
Each of Orcon's beneficial nematode containers includes over seven million live beneficial nematodes. There are three different ways a grower can apply beneficial nematodes in his or her garden. How a gardener applies beneficial nematodes will depend on the particular pest insect he or she is trying to treat. The three methods are: top dressing for treating soil or medium dwelling insects, spraying for treating insects on the plants themselves, and, injection for treating wood burrowing insects.
Fungus Gnat Control
One of Orcon's most popular products for indoor growers and greenhouse growers is its beneficial nematode-based product, Fungus Gnat Control. Fungus Gnat Control contains microscopic beneficial nematodes that kill fungus gnat larvae living in the soil or medium. The beneficial nematodes are so small that several thousand will fit on the head of a pin. These fierce predators make their way through the soil and enter the body cavities of fungus gnat larvae. After borrowing into the larvae, they release bacteria that kill the fungus gnat larvae. Fungus Gnat Control is completely safe for people, pets, and the planet. Fungus Gnat Control will not harm other beneficial creatures, such as ladybugs, green lacewings, or earthworms.
Application
Fungus Gnat Control should be applied at dusk or on a cloudy day as direct sunlight can harm the beneficial nematodes. For indoor gardens, a soil drench with Fungus Gnat Control can be applied at the end of the light cycle or two hours prior to the beginning of the light cycle. Beneficial nematodes travel in moist environments, so the area to be treated should be pre-moistened or watered prior to application and then kept moist for a few days after application. To get started, pour the entire contents of the container into the included cloth bag. Pull the drawstring of the bag tight and tie a bow knot (so it can be untied later). Drop the bag into a bucket of cool water (for hose end sprayers: use about one gallon of water; for pump sprayers, tank sprayers, or watering cans: use 2-3 gallons of water).
Let the bag soak for up to an hour, stirring occasionally. Squeezing the bag during the soaking process will help get more of the beneficial nematodes into the water (don't worry; the beneficial nematodes will not hurt you). Pour the water into the sprayer and be sure to agitate while spraying to keep the concentration of nematodes uniform. After application, the grower can untie the bag and put the contents directly in the soil or medium (there will still be some active nematodes left). If the mixture is to be added to an irrigation system, the irrigation system's fine filters should be removed to allow the nematodes to pass through. Again, the treated area should be kept moist for a few days after application.
Coverage
One container of Fungus Gnat Control beneficial nematodes will cover approximately 2,000 square feet. For heavy infestations, horticulturists should use one container to cover 1,000 square feet. The beneficial nematodes can live for a long time, so one application is generally enough to last an entire growing season. However, in the case of a persistent problem, a second application may be used.
Storage
For the best results, keep the beneficial nematodes out of direct sunlight as direct sun will kill them. If you will not be using them immediately, beneficial nematodes should be stored in a refrigerator. They will last in the refrigerator for over one year. After being mixed with water, beneficial nematodes can be stored in a refrigerator for up to 24 hours.
Indoor horticulturists and greenhouse growers have some major advantages over outdoor growers. The heightened control over environmental conditions, lighting, and nutrition can lead to impressive results. Unfortunately, these controlled environments can also be a safe haven for pest insects. Since indoor gardens and greenhouses do not automatically have natural predators to combat pest insects or pathogens, it is up to the grower to implement such measures.
For many gardeners who eat or otherwise consume their crops, chemical pest treatments are not a viable option. Organic and natural pest treatment methods are the best ways for a horticulturist to treat pest insects and pathogens without the fear of tainting his or her crops. Many gardeners are health conscious individuals who wish to use only products that have been proven safe for people, pets, plants and the planet. It is refreshing when companies, like Orcon, make it a priority to provide gardeners with safe alternatives to harsh chemical pesticides. The folks at Orcon offer an array of beneficial insects, natural repellents, pollinators, and soil amendments designed to keep an indoor, outdoor, or greenhouse garden healthy with a little help from Mother Nature.
For more information call 310.952.5040, Email Info@organiccontrol.com, or visit OrganicControl.com.

Red Maeng Da Vs. Red Bali Kratom: What's The Difference?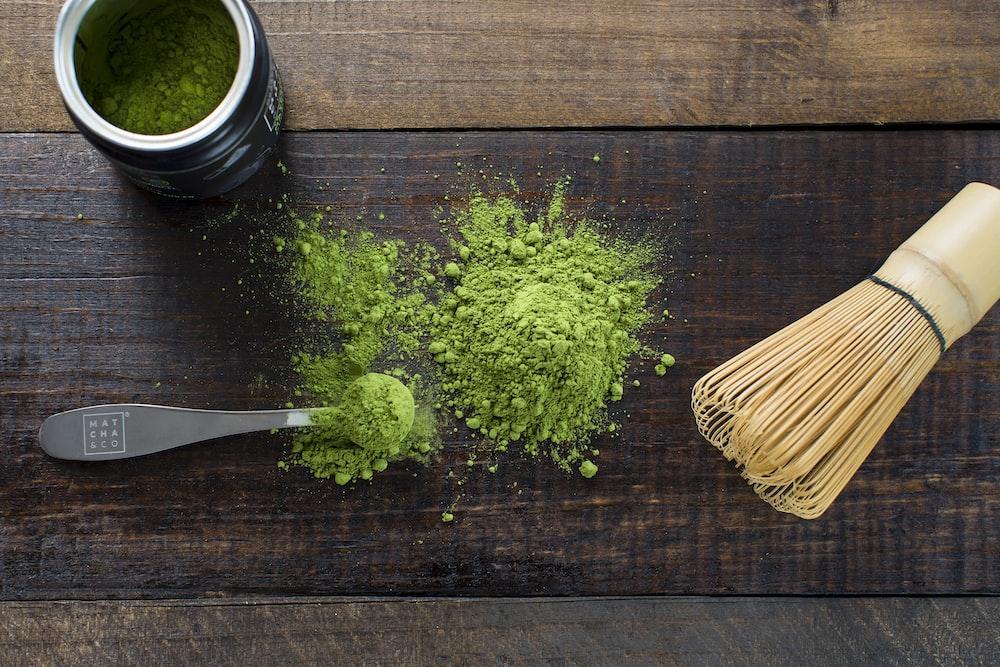 If you're interested in trying kratom, you may have seen Red Vein Maeng Da and Red Vein Bali Kratom. Both red kratom strain are popular among the world's users, but what's the difference between them?
This article will compare red maeng da vs red bali kratom, including its effects, dosage, and more. Both of these red strains are very popular and have many similarities. Though there are similarities between both strains, they do have some differences.
Keep reading to learn more about the red Maeng da and the red Bali strain, and find out which one is right for you!
Red Maeng Da Kratom Strains
Red Maeng Da Kratom strains are among the most popular strains of kratom. They are known for their high levels of alkaloids, which gives them their distinctive red color. They are also known for their powerful effects.
Red Maeng Da kratom strains are typically grown in the rainforests of Indonesia. The name "Maeng Da" actually means "pimp grade" in Thai, which is ideal given the strain's reputation for being one of the strongest kratom strains.
These strains can be found in various forms, including powder, capsules, and leaves. The most popular way to take Red Maeng Da kratom is in capsule form, allowing for more precise dosage.
It is also popular for making kratom tea, as the leaves can be steeped in hot water to make tea.
As a result, some kratom fans feel that the name Maeng Da implies excellent quality and potency. If you're one among the many kratom users looking for high quality red kratom strains or good quality kratom products, Red Maeng Da might be the way to go.
But it is essential to consult a medical professional before taking prescription medication or being affected by a serious medical condition, as it sometimes tends to have the opposite effect.
Red Bali Strains
When it comes to taking red Bali kratoms, there are some facts that you should know. Red vein strains are obtained from a method called grafting.
It is a process in which two different red vein plants are mixed to get the result of a combined characteristic.
Red Bali is one of kratom's most famous red strains. Not only is it popular, but it is also one of the high-potency strains.
Many believe that red Bali is the most muscular strain of kratom as it might help relieve pain and physical discomfort. If you're looking for a potent pain reliever, kratom experience, or mood enhancement, red Bali is the way to go.
Comparing Red Maeng Da Vs. Red Bali Kratom?
Red Maeng Da vs. Bali kratoms – They are two different essential kratom strains of the same plant.
Both strains are sold as dietary supplements and are widely used for their purported relaxing effects.
While their organic compounds share some similarities, there are also some crucial differences between these two strains.
Dosage
Their universal doses are the first comparison of red Maeng da vs. red Bali kratom. For red Maeng Da, the recommended dose is between 2-4 grams, while for red Bali, the recommended dose is between 3-5 grams. Red Bali can be quite sedating, causing you to feel tired in higher doses (5+ grams).
Color Of Veins
The following comparison between red Maeng da vs. red Bali kratoms is the color of their veins.
Red Maeng da has red veins, and red Bali has green veins. The different colors indicate different alkaloid profiles. Red Maeng da typically has a higher concentration of mitragynine, while red Bali has a higher concentration of 7-hydroxymitragynine.
Red Maeng da is more stimulating, while red Bali is more sedating. Red Maeng da is more energizing and is better for daytime use. Red Bali is better for nighttime use because it can help you relax and fall asleep.
The color of kratom veins is just one of the many factors that determine its effects. Other factors include the strain, the region it's from, the quality, and how it's prepared.
Red Kratom Strain: Mature Leaves Available
On the other hand, Red kratom is said to be the most sedating of all kratom vein colors. They're also famous for providing Chronic Pain relief and relaxation.
Green Maeng Da Vein: Middle Years Leaves
Next, Green kratom is said to be in the middle of the White and Red kratom strain. They're also famous for providing a balance of both Sedation and Stimulation.
Efficacy
Both red Maeng Da and Bali kratom are effective in providing pain relief, but red Maeng Da is more potent and has longer-lasting pain-relieving effects.
User Experience
Some kratom enthusiasts prefer red Maeng Da for its relaxing effect, while others find red Bali to be more mood-boosting. Ultimately, it comes down to personal preference.
When comparing both kratoms, it is clear that both kratoms have their unique benefits.
Red Maeng Da is more potent and has a longer-lasting effect, while red Bali is more relaxing. Ultimately, the decision of which strain to take comes from personal preferences.
Origin
Red Maeng Da originates from Thailand and gets its name from a water bug called "Maeng" Conversely, red Bali kratoms come from Indonesia.
The difference in origin can affect the user experience as each kratom can offer different benefits. For example, Red Maeng Da is more energized, while Red Bali is more relaxed.
Alkaloids
Mitragynine and 7-hydroxy mitragynine, which bind the opioid receptors, are two essential alkaloids in kratom.
Red Bali kratoms and Red Maeng Da kratom include a variety of alkaloids, including these two in particular.
Other alkaloids are also present. You will discover that the alkaloids provided by each strain will vary from one another.
Location
Red Maeng Da is domestically grown in Thailand, while red Bali is grown on the Indonesian island. Red Maeng da can be found in some countries, but you have to look for the legality in places like San Diego, Rhode Island, Sarasota county, and union county.
Daytime Energy Levels
Red Maeng Da vs. Red Bali Kratom – These kratom strains come from the same family of trees, the Mitragyna Speciosa.
The difference between the two strains lies in their potency and effects. Maeng Da is widely considered the most potent strain of kratom, while Red Bali is known for its relaxing effect.
Potency
While kratom is still in the process of getting approved by the FDA as a dietary supplement, many medical professionals believe in its potential as a supplemental dietary product.
Compared to Red vein Bali, Red Maeng Da appears to be less potent but more balanced. Red Maeng Da is often used as a pain reliever, while Red Bali is commonly used to alleviate discomfort and enhance mood.
Popularity
Red Bali is one of the most popular kratoms because it boosts mood and provides relaxation. Red Maeng Da is also a popular strain, but it is more well-known for its potent effects.
Which One Should You Try?
There is no definitive answer related to it. It ultimately comes down to personal preference. Some people prefer red maeng da for its potent effects, while others find red bali more relaxing.
Try out both strains to see which one works. Red Maeng Da and Red Bali kratom are two of the most popular strains of kratom.
Both kratoms offer a variety of benefits, including relief from pain, increased energy levels, and improved mood. Red Maeng Da is more potent, while red Bali is more relaxing.
Final Thoughts
While red Maeng Da is more potent, red Bali is more relaxing. Ultimately, the decision of which strain to take comes from one's experience of using it. It is essential to start with a low dose and increase it gradually to avoid side effects.