Healthier Plants are Key in Successful Gardening Endeavors
It is a cold, gray February and all gardeners worth their trowels are ordering and starting their seeds for this year's crop of vegetables and flowers. Those lucky enough to have a greenhouse are ahead of the game and can dream of May's warming rays a little more realistically than most. It is a time to plan and get ready for the new growing season. Part of planning for healthy seedling is being aware that greenhouses make great places for all sorts of critters to hang out including the "bugs". If there is a sickly plant in the greenhouse off in the corner and ignored there is a good chance that this plant has become a breeding ground for some little pest. These guys are a part of nature and show up everywhere. They are a part of life kind of like the common cold and keeping nature in balance.
Plants that are healthy resist disease or recover more quickly than ones that are stressed or ailing. So what are some of the things that can keep plants healthy to begin with? Well, many of the same things that keep people healthy; food, water vitamins, mineral sunshine and fresh air, hence different types of "vitamin" teas to produce healthy plants.
These type of amendments are relatively new in terms of scientific knowledge and use, however traditional farmers the world over, through the centuries have always used many different amendments such a fish, sea weeds, composts and other mineral amendments. It wasn't until the 1950's that Japanese scientists really started to study the many types of seaweeds, as they are an important component of the Japanese diet and essential to a dinner with sushi.   These are also known as sea vegetables. An amazing fact is that seaweeds (algae) are the most abundant natural source of minerals; rare earth elements and trace minerals are found in them. This is because they grow in seawater, which contains 77 different elements! Foods containing these algae are great sources of Iodine, Calcium, Silicon Iron, copper, Zinc and Selenium.  When these algae are applied to plant crops as teas and foliar sprays, they supply the 77 different minerals to the plants to which they are applied.
Two blue-green micro-algae Spirulina, Chlorella and others contain more chlorophyll than any green food. They are the "green slime" or single-celled plants that live in water everywhere. Chlorella has the highest known levels of chlorophyll and among its many benefits is the ability to inhibit free radical damage. It could be possible that chlorella does the same for plants when applied as an amendment. Chlorella also contains CGF or Chlorella Growth Factor, which are composed of nucleic acid proteins. Accordingly they are thought to reduce transplant shock in seedlings. These algae are both human food and a natural fertilizer (a plant food).
I recently took a side trip to a professional gardener's yard and discovered the micronutrient world. The Permaculture type garden is located in Arizona north of Phoenix. The owner showed us (I was with a friend) his bubbling bucket of chlorella and nutrient tea. He explained that it was water from the small creek that ran trough his property and was a "48 hour" compost tea that was oxygenated with large fish tank bubbler stones in three five and ten gallon recycled plastic buckets. He explained that it was like making yeast for a bread starter. Inoculate the water with chlorella algae, enzymes, and 1% by batch with seawater. He even told us about driving to the Pacific to get the real thing but said that you could substitute seawater that people use to make seawater for salt-water aquariums. Then add oxygen. After looking at his highly productive organic garden and hearing about some of his crop yields I started to pay attention; 300 pounds of green beans in one season from a 15 foot long trellis! Another way of making a similar brew is to add 2 tablespoons of dried chlorella in a1/4 cup of water then dilute in a bucket of water then adding 1 tablespoon of quicklime, and then dilute to feed plants. Many people are really excited about the results from chlorella sprays. Gardeners say they see major differences in the health of the plants and even how dark and glossy green the leaves become. These same plants also seem to be more immune to insect infestation.
Another organic fertilizer that many people really get excited about is Kelp or more seaweed which is sold as a powder or liquid.  It also has chlorophyll, potash, nitrogen, and potassium.
Other ingredients in these teas are EM or effective microorganisms. Soils contain beneficial bacteria (like a good yogurt). It is important to maintain a balance of these in the soil as it is in one's intestines. There are good bugs, (regenerators) bad bugs, (decomposers) and opportunists.  This is based on the work of a Japanese agronomist, Dr. Teruo Higa.  His observations are that soils come in 4 different types:
1)      Disease inducers (most of the agricultural land on planet earth)
2)      Disease suppressive soils (soils that contain antibiotic organisms) Compost tea can contain these types of organisms.
3)      Soils that ferment as in healthy anaerobic bacteria and break the organic material to nutrients.
4)      Soils that have heavy populations of microorganisms that fix nitrogen and carbon dioxide. A healthy prairie would contain this Rhizobium. Blue green algae can fix nitrogen as well.
Other Organic Goodies
Moving on from the micro nutrient teas to things we are more familiar with, compost and compost teas. Anyone that has a "hot" compost pile can make a tea and end up with what is known as the "aerobic micro-herd" as well as natural source NPK. Compost tea is a good foliar feed. There have been papers and stories that plants can improve their health and repel pests from being sprayed and watered with compost tea alone.
Fish Tails
Fish emulsion has been the fertilizer of choice for thousands of years. Squanto of First Thanksgiving fame saved the Pilgrims with fish fertilizer. This is made from ground fish and is sold in liquid or powdered form. The first organic fertilizer that I ever used was fish emulsion. It is my favorite still but the smell can be repellent to humans however, it has the advantage of repelling some critters as well. Another fish tale is that our family has kept goldfish in a large tank for many years.  As many of you may know, fish tanks have algae and nitrogen in the water and need to be cleaned on a regular basis.  When cleaning the tank, a gallon or two of water needs removed and replaced with fresh, nitrogen-free water to keep the fish healthy. I have been watering my houseplants with waste fish water and compost teas for many years. Some of my houseplants are 25 years old, have never had bugs and very happy.
A greenhouse environment is perfect place to practice and use the many micronutrient and beneficial bacteria fertilizers. The help keep the plants healthy in an artificial place. Many large commercial greenhouses use integrated pest management or IMP but are always looking for better ways to grow healthy plants without ever having to use a pesticide. Very healthy plants may be the answer.
Sources:
Tainio Technology & Technique for enzymes, and EM bacterial stimulants Tainio.com
Chlorella algae are available in bulk from heath food suppliers.
Effective Microorganisms, Singh, Av, The Canadian Organic Grower, Summer 2007 Cog.ca
Nourishing Herb Teas for your Garden, Belsinger, Susan and Wilcox, Tina Marie, The Herb Companion, July 2004
Caron Wenzel is the owner of Blazing Star Inc. a small native plant nursery specializing in environmental consulting and education. It is based in Woodstock, Illinois. You can visit her website at Blazing-star.com.
Want more information? Read these articles:
Agro-forestry, Permaculture Design and Nut & Fruit Harvests from Wooded Areas

Red Maeng Da Vs. Red Bali Kratom: What's The Difference?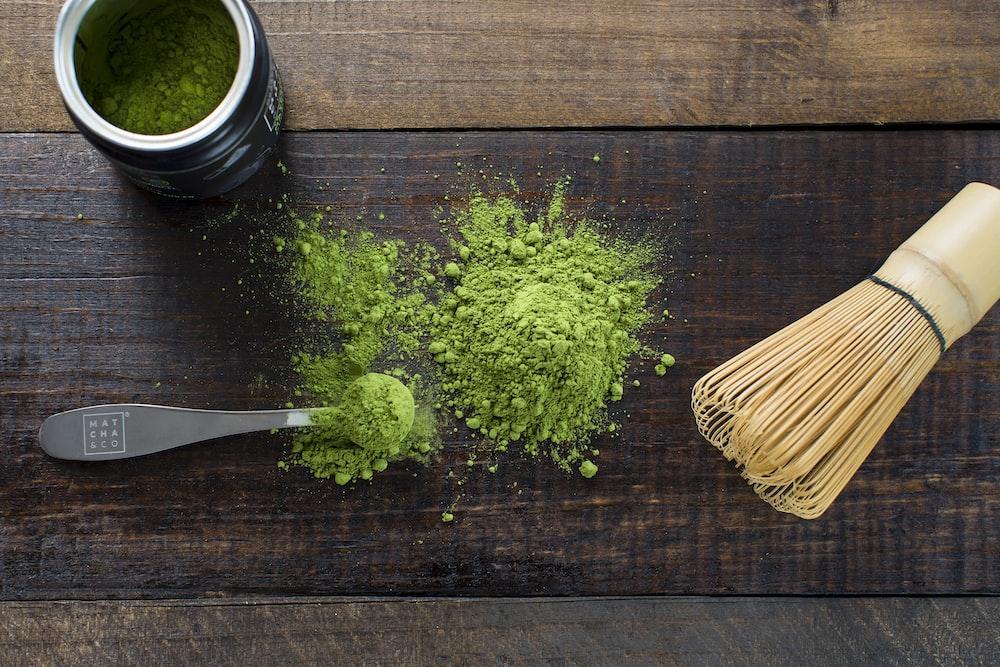 If you're interested in trying kratom, you may have seen Red Vein Maeng Da and Red Vein Bali Kratom. Both red kratom strain are popular among the world's users, but what's the difference between them?
This article will compare red maeng da vs red bali kratom, including its effects, dosage, and more. Both of these red strains are very popular and have many similarities. Though there are similarities between both strains, they do have some differences.
Keep reading to learn more about the red Maeng da and the red Bali strain, and find out which one is right for you!
Red Maeng Da Kratom Strains
Red Maeng Da Kratom strains are among the most popular strains of kratom. They are known for their high levels of alkaloids, which gives them their distinctive red color. They are also known for their powerful effects.
Red Maeng Da kratom strains are typically grown in the rainforests of Indonesia. The name "Maeng Da" actually means "pimp grade" in Thai, which is ideal given the strain's reputation for being one of the strongest kratom strains.
These strains can be found in various forms, including powder, capsules, and leaves. The most popular way to take Red Maeng Da kratom is in capsule form, allowing for more precise dosage.
It is also popular for making kratom tea, as the leaves can be steeped in hot water to make tea.
As a result, some kratom fans feel that the name Maeng Da implies excellent quality and potency. If you're one among the many kratom users looking for high quality red kratom strains or good quality kratom products, Red Maeng Da might be the way to go.
But it is essential to consult a medical professional before taking prescription medication or being affected by a serious medical condition, as it sometimes tends to have the opposite effect.
Red Bali Strains
When it comes to taking red Bali kratoms, there are some facts that you should know. Red vein strains are obtained from a method called grafting.
It is a process in which two different red vein plants are mixed to get the result of a combined characteristic.
Red Bali is one of kratom's most famous red strains. Not only is it popular, but it is also one of the high-potency strains.
Many believe that red Bali is the most muscular strain of kratom as it might help relieve pain and physical discomfort. If you're looking for a potent pain reliever, kratom experience, or mood enhancement, red Bali is the way to go.
Comparing Red Maeng Da Vs. Red Bali Kratom?
Red Maeng Da vs. Bali kratoms – They are two different essential kratom strains of the same plant.
Both strains are sold as dietary supplements and are widely used for their purported relaxing effects.
While their organic compounds share some similarities, there are also some crucial differences between these two strains.
Dosage
Their universal doses are the first comparison of red Maeng da vs. red Bali kratom. For red Maeng Da, the recommended dose is between 2-4 grams, while for red Bali, the recommended dose is between 3-5 grams. Red Bali can be quite sedating, causing you to feel tired in higher doses (5+ grams).
Color Of Veins
The following comparison between red Maeng da vs. red Bali kratoms is the color of their veins.
Red Maeng da has red veins, and red Bali has green veins. The different colors indicate different alkaloid profiles. Red Maeng da typically has a higher concentration of mitragynine, while red Bali has a higher concentration of 7-hydroxymitragynine.
Red Maeng da is more stimulating, while red Bali is more sedating. Red Maeng da is more energizing and is better for daytime use. Red Bali is better for nighttime use because it can help you relax and fall asleep.
The color of kratom veins is just one of the many factors that determine its effects. Other factors include the strain, the region it's from, the quality, and how it's prepared.
Red Kratom Strain: Mature Leaves Available
On the other hand, Red kratom is said to be the most sedating of all kratom vein colors. They're also famous for providing Chronic Pain relief and relaxation.
Green Maeng Da Vein: Middle Years Leaves
Next, Green kratom is said to be in the middle of the White and Red kratom strain. They're also famous for providing a balance of both Sedation and Stimulation.
Efficacy
Both red Maeng Da and Bali kratom are effective in providing pain relief, but red Maeng Da is more potent and has longer-lasting pain-relieving effects.
User Experience
Some kratom enthusiasts prefer red Maeng Da for its relaxing effect, while others find red Bali to be more mood-boosting. Ultimately, it comes down to personal preference.
When comparing both kratoms, it is clear that both kratoms have their unique benefits.
Red Maeng Da is more potent and has a longer-lasting effect, while red Bali is more relaxing. Ultimately, the decision of which strain to take comes from personal preferences.
Origin
Red Maeng Da originates from Thailand and gets its name from a water bug called "Maeng" Conversely, red Bali kratoms come from Indonesia.
The difference in origin can affect the user experience as each kratom can offer different benefits. For example, Red Maeng Da is more energized, while Red Bali is more relaxed.
Alkaloids
Mitragynine and 7-hydroxy mitragynine, which bind the opioid receptors, are two essential alkaloids in kratom.
Red Bali kratoms and Red Maeng Da kratom include a variety of alkaloids, including these two in particular.
Other alkaloids are also present. You will discover that the alkaloids provided by each strain will vary from one another.
Location
Red Maeng Da is domestically grown in Thailand, while red Bali is grown on the Indonesian island. Red Maeng da can be found in some countries, but you have to look for the legality in places like San Diego, Rhode Island, Sarasota county, and union county.
Daytime Energy Levels
Red Maeng Da vs. Red Bali Kratom – These kratom strains come from the same family of trees, the Mitragyna Speciosa.
The difference between the two strains lies in their potency and effects. Maeng Da is widely considered the most potent strain of kratom, while Red Bali is known for its relaxing effect.
Potency
While kratom is still in the process of getting approved by the FDA as a dietary supplement, many medical professionals believe in its potential as a supplemental dietary product.
Compared to Red vein Bali, Red Maeng Da appears to be less potent but more balanced. Red Maeng Da is often used as a pain reliever, while Red Bali is commonly used to alleviate discomfort and enhance mood.
Popularity
Red Bali is one of the most popular kratoms because it boosts mood and provides relaxation. Red Maeng Da is also a popular strain, but it is more well-known for its potent effects.
Which One Should You Try?
There is no definitive answer related to it. It ultimately comes down to personal preference. Some people prefer red maeng da for its potent effects, while others find red bali more relaxing.
Try out both strains to see which one works. Red Maeng Da and Red Bali kratom are two of the most popular strains of kratom.
Both kratoms offer a variety of benefits, including relief from pain, increased energy levels, and improved mood. Red Maeng Da is more potent, while red Bali is more relaxing.
Final Thoughts
While red Maeng Da is more potent, red Bali is more relaxing. Ultimately, the decision of which strain to take comes from one's experience of using it. It is essential to start with a low dose and increase it gradually to avoid side effects.